The winners of the 2023 Oscars have been revealed and as the red (champagne) carpet is being stored away for another year, Times Higher Education looked at the winners of the Best Actor and Best Actress Awards over the past 30 years to see where they went to university (perhaps to refine their Oscar winning talents?)
In 2023, Michelle Yeoh became the first Asian actress and the second woman of colour to win the Best Actress award. She didn't go to university, but began her career as a dancer which helped her to perform her own stunts in her first few roles. 
Looking back at the higher education paths of these Oscar winners reveals that University of California system, Yale University and the University of Cambridge produced the highest number of Oscar winners.
The relatively high number of University of California alumni winning Oscars, which include Nicholas Cage (for Leaving Las Vegas in 1996) and Helen Hunt (for As Good As It Gets in 1998) could suggest that studying in close proximity to Hollywood increases your chances of an Oscar win. Many Oscar winners also studied at community colleges across California, with one of the Best Actor winners (Sean Penn) and one Best Actress (Hilary Swank) attending Santa Monica Community College.
The University of Cambridge is the alma mater of Eddie Redmayne (The Theory of Everything, 2015), Emma Thompson (Howard's End, 1993) and Olivia Colman (The Favourite, 2019). Interestingly, none of them chose to study drama opting instead for history of art, English literature and primary teaching respectively. Colman left Cambridge after one term and went on to study at the Bristol Old Vic Theatre School. 
Yale University produced two winners with both Meryl Streep (The Iron Lady, 2012) and Frances McDormand (Fargo, 1997, Three Billboards Outside Ebbing, Missouri, 2018, Nomadland, 2021) receiving a master of fine arts from the university. 
However, as would be expected the majority of these winners chose to study drama or theatre degrees. Of those who didn't, English literature was a popular choice as were art, photography or music. Natalie Portman (Black Swan, 2011) was one of the few to buck the arts trend and chose a psychology degree. 
While many Oscar winners felt that university was the right course to theatrical success, eight actors and four actresses across the last 30 years chose to forgo university or theatre school altogether. Instead, many stepped into the spotlight early on or took up less glamorous jobs until they got their big break.
Best Actress winners were more likely to go to university than their male counterparts, but a greater number of them dropped out midway through their courses. These included Cate Blanchett (Blue Jasmine, 2014), Julia Roberts (Erin Brockovich, 2001) and Helen Hunt (As Good as it Gets, 1998), who dropped out of the University of Melbourne, Georgia State University and the University of California, Los Angeles respectively. 
---
---
The Best Actress winners were also more likely to have attended a university featured in the Times Higher Education's World University Ranking's top 20, with Harvard University, Yale University, Stanford University and the University of Cambridge all producing winners in this category. In comparison, only Eddie Redmayne and Casey Affleck attended universities ranked in the THE top 20 (University of Cambridge and Columbia University respectively).
It seems that the route to stardom is multi-forked, and that little gold statue can be attained in many ways. Ivy League institutions, community colleges and drama schools (and choosing not to attend university at all) have all produced talented actors and actresses. It will be interesting to see which route the 2024 winners will have taken to win the top awards at next years' 96th Academy Awards. 
The winners and their colleges
Best Actors
| | | |
| --- | --- | --- |
| Year | Winner/film | Higher education? |
| 2023 | Brendan Fraser for The Whale | Cornish College of the Arts |
| 2022 | Will Smith for King Richard | None |
| 2021 | Anthony Hopkins for The Father | Royal Welsh College of Music & Drama and Royal Academy of Dramatic Art |
| 2020 | Joaquin Phoenix for Joker | None |
| 2019 | Rami Malek for Bohemian Rhapsody | University of Evansville  |
| 2018 | Gary Oldman for Darkest Hour | Rose Bruford College  |
| 2017 | Casey Affleck for Manchester By The Sea | George Washington University and Columbia University  |
| 2016 | Leonardo Dicaprio for The Revenant | None |
| 2015 | Eddie Redmayne for The Theory of Everything | University of Cambridge |
| 2014 | Matthew McConaughey for Dallas Buyers Club  | University of Texas, Austin |
| 2013 | Daniel Day-Lewis for Lincoln   | Bristol Old Vic Theatre School |
| 2012 | Jean Dujardin for The Artist | None |
| 2011 | Colin Firth for The King's Speech  | The Drama Centre London (part of the University of the Arts, London) |
| 2010 | Jeff Bridges for Crazy Heart | Herbert Berghof studio in New York |
| 2009 | Sean Penn for Milk | Santa Monica Community College  |
| 2008 | Daniel Day-Lewis for There Will Be Blood | Bristol Old Vic Theatre School |
| 2007 | Forest Whitaker for The Last King of Scotland | California State Polytechnic University, Pomona and University of Southern California |
| 2006 | Philip Seymour Hoffmann for Capote  | New York University |
| 2005 | Jamie Foxx for Ray  | Alliant International University |
| 2004 | Sean Penn for Mystic River | Santa Monica Community College |
| 2003 | Adrien Brody for The Pianist | Stony Brook University and Queen's College  |
| 2002 | Denzel Washington for Training Day | Fordham University |
| 2001 | Russell Crowe for Gladiator | None |
| 2000 | Kevin Spacey for American Beauty | Juilliard School New York  |
| 1999 | Robert Benigni for Life is Beautiful | None |
| 1998 | Jack Nicholson for As Good As It Gets | None |
| 1997 | Geoffrey Rush for Shine | The University of Queensland |
| 1996 | Nicholas Cage for Leaving Las Vegas  | University of California, Los Angeles |
| 1995 | Tom Hanks for Forrest Gump | Chabot College and California State University  |
| 1994 | Tom Hanks for Philadelphia | Chabot College and California State University |
| 1993 | Al Pacino for Scent Of A Woman | None |
Best Actresses  
Methodology: Actors did not have to graduate for their college to be included. For the purposes of the analysis, the University of California system has been treated as a single institution. Individual university information is available in the two tables above
Featured image
Image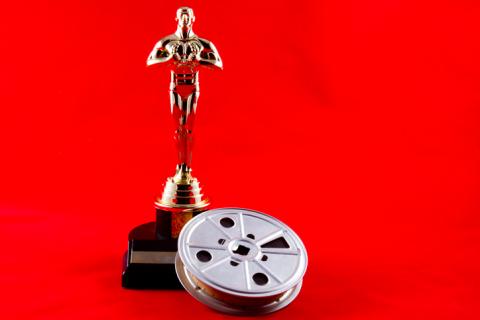 Standfirst
Where did the world's best actors of the last 30 years go to college? And how many chose to forgo higher education altogether?