I recently graduated from Purdue University in the US and found a job at a start-up company. This feels like a dream for a student from a small village in Uttar Pradesh in northern India.
My father is a farmer, and my mother is a homemaker; our family's annual income has always been less than $1,300. With limited means, my family struggled to support my education. I was 12 years old when I passed the entrance exam for VidyaGyan, a leadership academy in rural Uttar Pradesh founded by the Shiv Nadar Foundation.
Initially, I was reluctant to leave my family. However, my parents valued learning and motivated me to join VidyaGyan, and I completed my secondary education there.
The school provides free, high-quality education to underprivileged, hard-working students. My teachers mentored and motivated me, giving me confidence that I could achieve anything. When I graduated and secured admission to Purdue University, the foundation leaders supported me.
---
UC Berkeley: self-motivating, thought-provoking and interactive
International perspective: a Nepalese student in the United States
International perspective: an Indian student in the United States
Why the US is a unique study experience for international students
---
Moving abroad was tough because I had had almost no exposure to the big-city lifestyle. Upon arriving, I faced many personal, academic and cultural challenges.
The first major concern as I moved to the US was getting vegetarian food. I survived on salads, fruit and occasional Indian dishes that were served in the university's dining hall. I had never been to a restaurant back in India, so I had no idea about different cuisines. This was my first time experiencing different varieties of food. I soon fell in love with Mexican food because it reminded me of the Indian food I would eat back home.
After food came people. On the first day of my classes, I was amazed when I was asked to call my professors and seniors by their first name. This was quite unlike India, where we refer to teachers and senior colleagues as "sir" or "ma'am''.
As I had grown up in a conservative environment, simple things came as cultural shocks to me. I often had conflicting thoughts, but ultimately conversations with other Indian students and the exposure helped me to appreciate and accept differences and broadened my thoughts about life and the world.
US colleges have a liberal environment that provides space for people of different races, genders, sexualities and nationalities. Experiencing this variety, I realised that whatever our individual stories, diverse teams bring different perspectives, backgrounds and abilities to help nurture an environment that is inclusive and dynamic.
Flexibility in the US education system allowed me to change my major from mathematics to computer science in my second year as I learned, explored and better understood the opportunities I wanted to pursue. This would not have been possible at many universities around the world.
I was able to join clubs of my choice and work with professors and researchers on the projects that interesteshd me. These experiences outside the classroom helped me hone my critical thinking and problem-solving skills. I credit some of the research experience that I carried out on a healthcare project with helping me to land a full-time job, where I work with healthcare data daily.
Doing internships can add value to your résumé, as can contributing to a research project or working as a teaching assistant for a class or course.
My experiences over the four years at Purdue University have instilled in me the desire to constantly learn. I want to acquire advanced skills in the field of data science/data engineering and help solve challenging problems. I hope that I can visit my parents and friends in India soon and share stories of the past two years of accomplishments with them.
Featured image
Image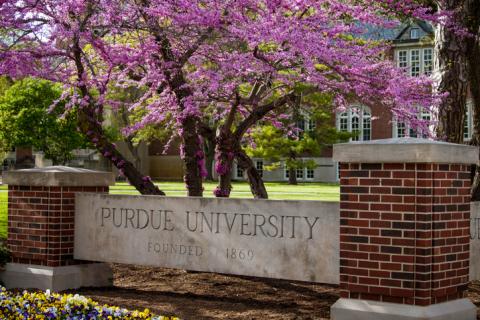 Standfirst
Amrish Nayak had the opportunity to study for free at a school in India, which in turn gave him the chance to study at Purdue University in the US. Here he shares his story of how he found his place and the opportunities he received on campus