I was born and brought up in New Delhi, India, where I spent the first 17 years of my life as the single child of a working father and homemaker mother. I grew up in a good family and had great friends, so I wouldn't say I grew up with the dream of leaving my country.
My journey toward an international education began when I was 15 years old, when my parents asked whether I might be interested in studying abroad. 
Eventually, I developed the desire to pursue my undergraduate studies outside India. I started the process of attending countless education fairs and talking to representatives of anglophone universities in the UK, US, Canada and Australia.  
The last two years of my high school required a lot of preparation such as taking the IELTS exams and SAT and filling out applications for my preferred universities. At the same time, I had my board exams in India, which are mandatory national-level exams that high school students have to pass to gain admission into colleges and universities.  
In 2019, I started receiving admission offers from many universities. Keeping a lot of factors in mind, such as finances, the reputation of the institution, immigration regulations and opportunities for growth and employment, I accepted the offer from McGill University in Canada.
Soon enough, the results from my Indian board exams also arrived and I was shocked to find out that I scored an All India Rank 4 for the year 2018/19 among the millions of high school students who took the exam. Everyone in my family was elated and it was time to celebrate.  
However, there were still many moving parts to finalise before I started my studies at McGill. First, we had to make the necessary financial arrangements. 
McGill was kind enough to provide me with an entrance bursary along with the opportunity of future in-course financial aid and on-campus employment opportunities. My family arranged for the necessary funds for my first year of tuition and living costs and with that, I began the process of applying for my visa.
---
How to apply to university in Canada
A guide to student bank accounts in Canada
How much does it cost to study in Canada?
---
Studying at McGill required two levels of immigration approval – one at the provincial level (Québec Acceptance Certificate – CAQ) and one at the federal level (study permit). Once my CAQ was approved, I applied for my study permit with all the necessary documentation.  
It felt as though the ship had been sailing smoothly until then. But then my study permit application was denied. I remember feeling like this was a major setback, especially when everything else seemed to be in place. I contacted the International Student Services (ISS) office at McGill to help me with my study permit application and I reapplied, waiting for the decision with bated breath.
Fortunately, this time the application was approved and I was now getting closer to my destination, with the final formalities of biometrics, medical check-ups, and visa stamping under way.  
I finally arrived in Canada on 25 August 2019 when I was 17 years old. The first few days were packed with orientation activities, saying goodbye to my parents who had come to help me settle in, opening bank accounts, getting my social insurance number, exploring the area and making new friends.  
Very soon, the semester began, and the pressure of my studies skyrocketed. I remember being overwhelmed and feeling like I didn't have enough time for everything. 
There were new challenges every day; challenges such as studying, living independently, managing finances, avoiding job or accommodation scams, the harsh Canadian winter, new social norms, and the inability to make friends in the beginning. Every step felt, and sometimes still feels, like a learning curve. My first year flew by in the blink of an eye, and only recently have I started to feel like life is slowing down. 
I remember writing in my university applications that I wanted to be a "global citizen". It didn't mean a lot then but now I'm gradually grasping the gravity of this idea. Having experienced life in two different hemispheres of the world, I can say with certainty that there's a lot more to come and to learn.
I'm about to graduate soon. I've held part-time employment at McGill student services for almost three years, I work at a research lab, I have friends and I'm doing well. So, if you are concerned about studying abroad or feel similar to how I did in the beginning, just remember that things will improve and there is always hope.
Featured image
Image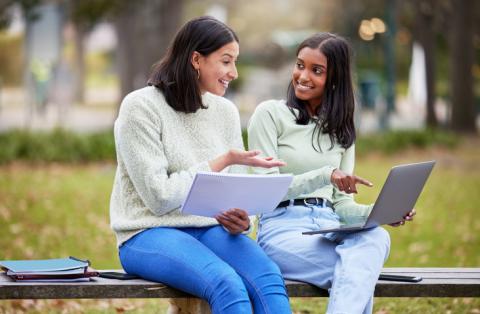 Standfirst
International student Aditi Singhal shares the reasons why she chose to study in Canada and how she moved there from her home in India
Created date
2023-02-24T11:50:05+0000