Top 10 universities for medicine in US 2023
Scroll down for the full list of best universities for medicine in the US
Students who wish to study medicine in the US will have to take a slightly different approach than they would for other countries.
In most cases, medical degrees can be taken only at the postgraduate level, and this is usually a five-year course. At the undergraduate level, students can take health- and science-related courses, which are known as "pre-med". Students will then go on to apply for medical school, known as "post-med" or MD (doctor of medicine).
Nearly all universities will provide guidance about which undergraduate courses are most recommended and will provide major and minor programmes that will start students on their medical career journey. It is usually recommended that students take courses in the sciences and maths, but this can vary across universities.
Many US medical schools will require students to take the Medical College Admissions Test (MCAT) as part of their application.
These are the best universities in the US for medical degrees 2023.
---
Best universities for medical degrees in the world
Best universities for medicine degrees in Canada
Best universities in Australia for medicine degrees
Best universities in the UK for medicine degrees
---
The Columbia University Irving Medical Center is also home to the largest medical research enterprise in New York and is one of the largest medicine faculties in the Northeast.
There are three current faculty members at the school who have received the Nobel Prize for medicine. 
The Columbia University Irving Medical Center includes the Vagelos College of Physicians and Surgeons (originally founded in in 1767), the College of Dental Medicine, School of Nursing and Mailman School of Public Health. 
A range of programmes are on offer across the department such as the MD in general medicine, which combines science and clinical medicine with humanism and professionalism, with the option of taking university-wide electives alongside your studies. 
There's also a range of dual degree programmes, courses in human nutrition, physical therapy and occupational therapy, as well as PhDs with research opportunities across the field of biomedical science. 
Students at Johns Hopkins University can choose from an MD programme, as well as graduate, PhD and fellowship programmes.
The university offers an undergraduate major in medicine, science and the humanities, which explores the history of medicine and health.
Johns Hopkins University in Baltimore, Maryland is named after the philanthropist Johns Hopkins, who used his wealth to establish a hospital where everyone could get care, regardless of age, race and sex. The Johns Hopkins Hospital opened in 1889, and the School of Medicine opened four years later.
Teaching at the university follows the "Genes to Society" curriculum, which "presents a model of health and disease based in the principles of adaptation to the environment, variability of the genotype and stratification of risk" rather than approaching health and disease as two different subjects.
The Johns Hopkins Medical School was among the first medical schools in the US to admit women, back in 1893.
---
What can you do with a medical degree?
What can you do with a dentistry degree?
What can you do with a nursing degree?
---
The medical school at Yale University offers a number of MD and PhD programmes for students looking to pursue a career in medicine.
The Yale School of Public Health also offers a range of courses in public health as well as joint degree programmes with other faculties.
All medical school students will take a clinical skills course in the first 18 months of their degree; this teaches students how to interact with patients and the importance of the patient-doctor relationship. Training in palliative and end-of-life care is mandatory, as the school believes that all future clinicians should have a basic understanding in this area.
At Yale, students may study for a certificate in global medicine alongside their programmes.
The medical school emphasises research among students and requires all students to submit dissertations based on original research. The school encourages many students to consider a fifth year of medical school, which would be devoted to research training.
Stanford University's medical school comprises three institutions: Stanford School of Medicine, Stanford Health Care, and Stanford Children's Health.
Undergraduates may also undertake biomedical research through the Undergraduate Research Programme.
The school offers MD, PA and PhD programmes to its students. The MD programme launched the Discovery Curriculum in 2016, adding new courses such as pathophysiology and a pharmacological treatment of disease series. This curriculum aims to combine organ-based learning and patient-centred clinical care. Students are also given the opportunity to individualise their course based on their interests.
The School of Medicine also offers a number of opportunities for undergraduate students. These include introductory seminars, an emergency medical technician programme, courses in community health and undergraduate courses in biology and human biology, among others.
Harvard University's medical school is the third oldest in the United States – it was established in 1782.
The medical school offers a five-year MD programme; however, students can extend this by a year to obtain another degree, embark on a research project or take an additional year of formal coursework.
There is no undergraduate "pre-med" concentration at Harvard. Students are generally expected to take classes in biology, general chemistry, organic chemistry, physics, maths, biochemistry and English before applying to medical school, but there is no set structure for what undergraduate students should study.
Harvard Medical School is responsible for several ground-breaking advances, such as in 1799 when one of its professors, Benjamin Waterhouse, introduced the smallpox vaccine to the United States. Harvard has partnerships with 15 of the world's most prestigious hospitals, allowing students and staff to undertake exchanges across the world.
---
Top universities in the United States for medicine 2023
Click each institution to view its full World University Rankings 2023 results
Featured image
Image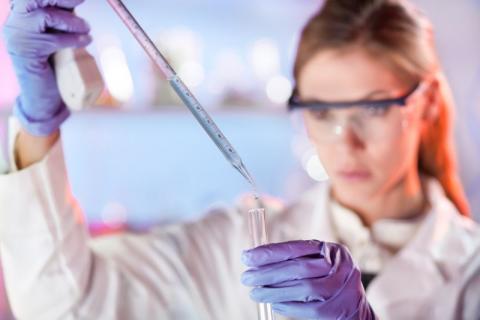 Standfirst
Find the best universities in the United States for medicine degrees through Times Higher Education's World University Rankings data 2023