Top 6 universities for medicine in Canada 2023
Scroll down for the full list of best universities for medicine in the Canada
When it comes to studying medicine in Canada, most students begin their studies after completing a bachelor's degree in another field, often one of the biological sciences. Most degrees are four years, but a couple of accelerated options are available for those who want to start working sooner. 
The master in medicine (MD), which is offered at most Canadian universities, combines classroom teaching with clinical placements. 
Some medical courses are taught in both English and French and many require an English language test as part of their application process.  
Here are the best universities for medicine in Canada, according to the Times Higher Education World University Rankings 2023.
---
Best universities for medicine
Best universities in the UK for medicine degrees
Best universities in the United States for medicine degrees
Best universities in Australia for medicine degrees
---
Established in 1913, the faculty of medicine and dentistry at the University of Alberta it is one of the oldest medical schools in Western Canada.
It has 20 departments, two faculty divisions, eight research groups and 15 centres and institutes.
There are a range of accredited medical programmes on offer at the faculty, including undergraduate degrees in medicine, radiology and dentistry, and graduate courses with potential research topics spanning the biomedical field, including biomedical engineering, medical microbiology, oncology, psychiatry, medical genetics and many more. 
Notable alumni include Patrick Doyle, who performed the first cochlear implant surgery in Canada in 1982 and Julia Sawatzky, who was recently admitted to the Canadian Medical Hall of Fame for her contributions to the development of the Oxford Covid-19 Government Response Tracker. 
The seven-year MD/PhD programme at the University of British Columbia covers research areas including public health, biochemistry, medical genetics and oncology.
Students are expected to have obtained a BSc and have taken the Medical College Admission Test before applying. 
They also need an English-language certification if they completed their degree at a university where English is not the primary language. 
The programme, which is not open to international students, focuses on innovation, technology, research and patient-centred care, which allows students to pursue a career as a research scientist or a clinician. 
School leavers have the option of the four-year MD undergraduate programme, which integrates experiential learning programmes such as the Summer Student Research Programme, the Integrated Community Clerkship and the Healthcare Travelling Roadshow. 
---
What can you do with a medical degree?
What can you do with a dentistry degree?
What can you do with a nursing degree?
---
One of the core faculties at McGill University, the faculty of medicine and health sciences was established in 1829 and was the first medical faculty to be established in Canada.
McGill's faculty of medicine has produced three Nobel Prize laureates: Andrew Schally, David H. Hubel and Jack W. Szostak. 
Today, the foundational undergraduate medical programme is the four-year MD, which requires applicants to have a bachelor's degree. The programme follows a similar structure to other medical programmes in that the first two years focus on clinical skills, then the third and fourth years focus on clinical placements across areas including surgery, psychiatry, paediatrics and emergency medicine. 
The faculty awarded the university's first degree, and the country's first medical degree, to William Leslie Logie in 1833. Students can find his dissertation, "Medical inaugural dissertation on Cynanche trachealis", in the McGill Library institutional repository.
The school of medicine at McMaster University was established in 1966 and today offers a variety of programmes in medical education.
The undergraduate medical programme for the MD degree remains competitive and admits just 203 students every year.
The programme is shorter than many other medical degrees at just three years. Students study for 11 months each year, compressing more learning into the timeframe. It's just one of two medical programmes in Canada – the other is at the University of Calgary – that operate an accelerated programme.
The idea behind the innovative approach is that medical students should learn medicine the way that physicians practice medicine. 
The university also doesn't have any course admissions prerequisites, meaning students from all manner of academic and personal backgrounds study the course. It focuses on small-group learning, and core knowledge is gained via patient presentations rather than lectures about diseases. Throughout their studies, students are encouraged to work with patients, to ensure they graduate with a strong sense of patient orientation.
One of Canada's oldest schools of medical studies, the University of Toronto's faculty of medicine, was founded in 1843.
It's best known for the unearthing of insulin and stem cells, and it was also the site of the world's first successful lung transplant. 
The four-year MD (doctor of medicine) is one of the largest undergraduate medical education programmes in Canada. The first two years develop the student's knowledge in a diverse range of environments, from classrooms and labs to clinical placements. Clinical skills are refined in the last two years of the programme, which are known as a clerkship. 
The university has an alumni network of more than 61,000 healthcare leaders. Its MD programme is partnered with over 30 affiliated clinical teaching sites, which encompasses nine fully affiliated hospitals.
Together with the faculty of medicine, these hospitals and research institutes make up the Toronto Academic Health Science Network, one of the biggest biomedical research, education and clinical care networks in North America.
---
Top universities in Canada for medical degrees 2023
Click each institution to view its full World University Rankings 2023 results. 
Featured image
Image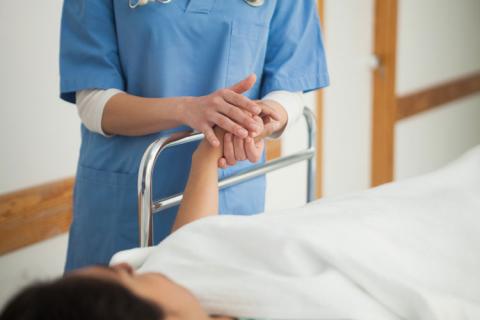 Standfirst
Find the best universities for medical degrees in Canada with Times Higher Education's World University Rankings 2023 data