Arts and humanities subjects include history, English literature, philosophy, languages and architecture (scroll down for a full list of subjects and what you can do with them). Students who study the arts and humanities develop analytical and communication skills that can help them progress in a range of careers. 
An arts degree encourages flexibility, independence and knowledge in a diverse range of disciplines, which students can apply to almost any career. Graduates of arts and humanities degrees have gone on to become successful architects, historians, fashion designers, journalists, photographers and lawyers.
Below are the top Canadian universities for arts and humanities degrees, according to data from the Times Higher Education World University Rankings 2022.
The Faculty of Arts and Science at the University of Toronto is one of Canada's largest and most research-intensive enterprises.
Within the humanities there are 80 programmes of study. Students are taught all aspects of human culture including fine art, architecture, culture, religion, drama, music, classics, history, philosophy, language and literature.
The faculty is also home to 43 interdisciplinary centres, schools and institutes. These include the Jackman Humanities Institute, the Trudeau Centre for Peace, Conflict and Justice, and the Centre for Medieval Studies.
Research is carried out across the faculty's three main sectors: humanities, sciences, and social sciences. The faculty has developed partnerships with industry, governments and non-governmental organisations to collaborate on research projects.  
Arts and science alumni have gone on to work in more than 190 countries in the fields of arts and culture, government, scientific research, business, industry, health, education, human rights, and social innovation.
---
What can you do with an archaeology degree?
What can you do with an architecture degree?
What can you do with a design degree?
What can you do with an art degree?
What can you do with a performing arts degree?
What can you do with a history degree?
What can you do with a linguistics degree?
What can you do with a languages degree?
What can you do with a philosophy degree?
What can you do with an English literature degree?
What can you do with an English language degree?
What can you do with a theology degree?
---
With more than 9,000 students and over 300 professors, the Faculty of Arts is one of the largest faculties at McGill University.
There are 13 departments within the faculty including anthropology, English, history and classical studies, philosophy, and political science. These departments offer both undergraduate and graduate courses.
There are also 22 interdisciplinary programmes available for students looking to combine their liberal arts studies with another discipline. Liberal arts students are taught how to think critically and communicate effectively, often in more than one language.
The faculty is home to four schools: Information Studies, Religious Studies, Social Work, and the Max Bell School of Public Policy. There are also four institutes: Gender, Sexuality and Feminist Studies, Islamic Studies, Study of International Development and the McGill Institute for the Study of Canada.
McGill Faculty of Art professors have been recognised for the excellence of their teaching and research. Awards include the Killiam Prize, Kyoto Prize, Kluge Prize, and Woman of Distinction Award.
The University of British Columbia's Faculty of Arts currently has 76 Royal Society of Canada Fellows and 26 active Canada Research chairs within the faculty.
There are six undergraduate degree options offered through the department: bachelor of arts, bachelor of fine arts, bachelor of international economics, bachelor of media studies, bachelor of music, and bachelor of social work. There are also nine dual degree options for students looking to combine the arts with another area of study.
There are over 80 graduate programme options available across the arts including anthropology, art history, classics, creative writing, geography and political science.
The faculty also offers students a number of opportunities to gain hands-on learning and participate in career-shaping experiences through work experience, community engagement, research opportunities and international travel.
The University of Montreal's Faculty of Arts and Science is divided into 25 departments, schools and institutes committed to improving knowledge and understanding of humanity and nature.
The department of philosophy is the largest of its kind in Quebec, offering a range of both undergraduate and graduate courses covering the history of ancient, Western, medieval, modern and Chinese philosophy, ethical and political philosophy and philosophy of language and science. The department carries out research in collaboration with other research chairs, centres and groups such as the Canada Research Chair in Public Ethics and Political Theory.
The department of anthropology is the only one of its kind in North America to cover all four subdisciplines of anthropology: archaeology, biological anthropology, ethnolinguistics, and ethnology. There are over 150 courses available at both undergraduate and graduate level. The department's collections consist of over 3,750 objects that students can examine from archaeological artefacts to casts of hominid bones.
---
Best universities in the world for arts and humanities degrees
Best universities in Australia for arts and humanities degrees 
Best universities in the UK for arts and humanities degrees 
Best universities in the US for arts and humanities degrees 
---
Top universities in Canada for arts and humanities degrees 2022
Click each institution to view its full World University Rankings 2022 profile
Featured image
Image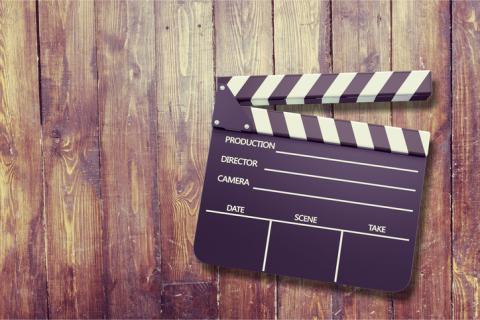 Standfirst
Explore the best universities in Canada for arts and humanities degrees, using data from the Times Higher Education World University Rankings