How much does it cost to study in Canada? If you are interested in studying in Canada, one of the most important things to consider is how much everything is going to cost. This essential guide breaks down the cost of every aspect of university life to ensure that you have everything covered.  
Note that prices and exchange rates are correct at the time of publication and may vary from those shown here. 
How much are tuition fees in Canada?
Each university in Canada chooses how much it will charge its students for tuition and this depends on the programme, the student's home country, the province and the degree level.
The average Canadian citizen studying in Canada pays on average $6,500 or £4,300 a year (all figures noted are in Canadian dollars) at undergraduate level. 
International students pay significantly more than Canadian citizens, although it is still less than they would pay in other Anglophone countries such as the UK, the US or Australia – the average is $20,000 (£13,000) per year.
Engineering and medicine usually cost more for international students (averaging at $30,000 or £19,000 per year) while arts and humanities programmes are well below that. Business and management courses are more in line with the national average, at around $20,000.
Postgraduate degrees, otherwise known as "grad" programmes, vary in length between a year and three years' full-time study. A postgraduate degree will cost approximately $7,000 (£4,500) per year, although some can cost as much as $22,500 (£14,700) annually.
---
---
How much is student accommodation in Canada?
There are several options when it comes to student accommodation in Canada. These are either a homestay (where students live in a lodging in their university town), university accommodation or private accommodation and these vary in costing. 
Some homestay services charge an initial placement fee of $200 (£117) and the average cost per year is $1,150 (£672). The average cost of a university residence or dormitory is $250 – $625 (£146 - £365) per month and many also offer campus dining meal plans. Private shared accommodation is around $250-700 (£146-409) per month. This varies though based on the province and the type of house/apartment that you choose to stay in. 
What are the living costs in Canada?
Under Canadian student visa requirements, you are required to have at least $10,000 (or $11,000 if you are studying in Quebec) surplus to your tuition fees, although your budget will need to be far greater than this in order to cover your living expenses.
The University of Montreal estimates that students will need a total of $15,000 (£9,800) per year to cover housing, books and course supplies, phone bills and other expenses. The University of British Columbia puts the figure at $15,500 (£9,800). Vancouver is the most expensive city in Canada to live in, particularly on rental costs. Cities in Quebec are some of the cheapest to live in.
A vital cost to factor in is the compulsory health insurance, which varies in cost across the provinces. Medical coverage varies from province to province; Alberta, British Columbia, Manitoba, New Brunswick, Newfoundland and Labrador, Nova Scotia and Saskatchewan cover international students under provincial healthcare plans but that depends on the length of your stay and which country you are arriving from. International students planning to study in Quebec, Ontario, Prince Edward Island or Yukon must arrange their own private health insurance.
If you are living in private accommodation approximately $150 (£98) per month should cover your basic utilities, such as electricity, heating, water and the council bills. Internet is about $40 (£26) per month (split between the tenants).
Approximately $600 (£400) should cover all books necessary for an average academic year and a mobile phone package is about $30 per month.
One-way public transport fares typically cost a few Canadian dollars and monthly passes are between $80-100 (£46-58), although many transport systems offer student discounts. Taxis are a common form of transport in Canada and cost between $2 and $6 per kilometre (£1.18-3.54). Fuel costs 114.5 Canadian cents per litre. 
You should consider investing in warm winter clothing to live in Canada, as temperatures can drop to as low as -40°C.
---
Best universities in Canada
How to apply to university in Canada
10 things every international student in Canada should know
A guide to student bank accounts in Canada
Scholarships in Canada for international students
Graduate employability: top universities in Canada ranked by employers
A guide to student funding and loans for international students in Canada
---
What else should students budget for in Canada?
The average weekly food shop is $50 (£30), with a loaf of bread costing about $3 (£2). A meal in a restaurant in Canada weighs in at about $15 per person (£10) and a cinema ticket is about $11 (£7).
A pint of beer at a bar is on average $5 (£3) and a bottle of mid-range wine is $15 (10), with a Big Mac costing $5.69 (£3.73). A monthly gym membership weighs in at around $30 (£19) but cheaper deals can be found by shopping around. An average night out can cost between $45 (in Halifax) and $75 (in Toronto). 
What financial support is available for international students in Canada?
To adhere to Canada's Citizenship and Immigration regulations, students must prove they have enough money to meet their financial needs while studying in Canada before beginning their course. There are scholarships, grants and bursaries available for international students at both undergraduate and postgraduate levels – as long as they can prove the above.
It's important to begin researching these options early, as scholarship funding is highly competitive and in limited supply. Scholarships might be for sporting or academic achievement or particular prowess in one subject. There are also university-specific scholarships which can be found on the institution's websites, but it's also worth researching study abroad scholarship opportunities offered by your home country's organisations.
The Canadian Commonwealth Scholarship Program provides funding for students of other Commonwealth countries. The Canadian Information Centre for International Credentials site is useful too. 
Many businesses, shops and restaurants offer discounted student rates with proof of course enrolment (student card or a student discount card). Reductions vary from 10-50 per cent, meaning students can live on a budget and still enjoy their time in Canada. AirCanada also offers reduced airfares for students.
Read more in this series
The cost of studying at a university in the United States
The cost of studying at a university in the UK
The cost of studying at a university in Germany
The cost of studying at a university in France
The cost of studying at a university in Australia
The cost of studying at a university in the Netherlands
The cost of studying at a university in New Zealand
The cost of studying at a university in China
The cost of studying at a university in Brazil
The cost of studying at a university in Japan
Featured image
Image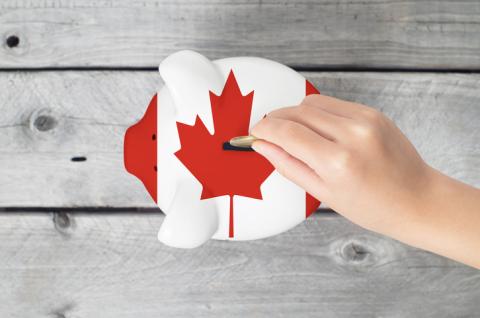 Standfirst
This guide outlines the cost of fees, accommodation, lifestyle and financial assistance options if you are planning to study in Canada