What can you do with a history degree? 
Students who complete a history degree gain skills in analysing events that have passed but also the ability to use this information for the future of society. These problem-solving skills are transferable across several industries that focus on current societies, especially in business, politics and academics. 
History graduates can consider many roles including: 
Teacher 
Researcher 
Archivist 
Politician 
Heritage manager 
Journalist 
Civil service administrator 
Solicitor 
What is history?
History is the study of the sum of human experience. It is concerned with the past and its present legacy.
The study of history develops an array of skills including independent critical thinking, analytical skills, the ability to process and synthesise vast amounts of information - which is crucial in our world overflowed with information - and to engage in a historiographical debate.
This means that history is among the university subjects where you have to read the most material.
Engaging with the historiographical debate is central to a university essay as opposed to a school essay; this also means that the number of secondary and primary sources you will have to read increases dramatically.
Like all humanities, history also teaches verbal and written communication skills, as most evaluation is based on written essays and oral presentations.
---
---
What do you learn on a history degree?
History is one of the broadest subjects you can study and it gets taught in very different ways on different degrees. The various strands of the subject include economic, cultural, social and political history as well as the history of ideas. All of these topics can be studied at local, national or international levels.
Usually undergraduate degrees in history are varied so that you can cover a range of eras and types of history but degrees may focus on faculty members' interests.
Alongside learning about the historical method, typical modules you may find are medieval Europe, politics and society in the 18th and 19th centuries of the country in which you are studying and world history of the 20th century.
Other modules you may find on a history degree are history of political ideas from Plato to Rousseau, civil rights in the US, economic history after the Second World War in the country in which you are studying, women in the 18th century in the country where you are studying, the study of the family in early modern Europe, etc.
Nowadays history is considered everything that happened until 20 years ago.
If you're not fully set on history, it's possible to study it alongside another subject in many universities around the world.
---
What can you do with an architecture degree?
What can you do with a sports science degree?
What can you do with a degree in design?
What can you do with a mathematics degree?
What can you do with a medical degree?
What can you do with a veterinary science degree?
What can you do with a performing arts degree?
What can you do with an art degree?
What can you do with a business and management degree?
What can you do with an agriculture degree?
---
What should I study at high school if I want to study history?
In order to study history at university it's handy, although not mandatory, to have studied history in high school. A background in other humanities is helpful too.
Different universities have different requirements, so do check the pages of universities you are thinking of applying to.
If you are applying to study history in a different country than your country of origin, you will very probably have to pass an additional language test to prove a high proficiency in that language.
---
A small university steeped in history and culture
A first year archaeology and history student from University of Oxford takes over our Twitter account
Reflections from a University of Oxford foundation year student
History is the most common subject studied among UK royals
---
What do people who study history do after graduation?
After graduating, history students go on to anything and everything.
History graduates have forged careers in academia, research, civil service, politics, journalism, consultancy, banking, business, PR, marketing, retail, accountancy and more.
History trains transferable skills which can lead to the most varied career paths.
Which famous people studied history?
The list of famous history graduates includes Irish-American author, academic and diplomat Samantha Power, UK's ex-Prime Minister Gordon Brown, British Indian novelist Salman Rushdie and Russian American writer Ayn Rand.
Elena Kagan, the first female dean of Harvard Law School and US Supreme Court Justice graduated summa cum laude in history at Princeton University.
Actor Edward Norton, famous for his role in Fight Club, studied the subject at Yale University in 1991.
Journalist Louis Theroux got a first class degree in history from the University of Oxford.
Perhaps surprisingly, a lot of philosophers including Machiavelli, Hume, Hegel and Marx also studied history.
Featured image
Image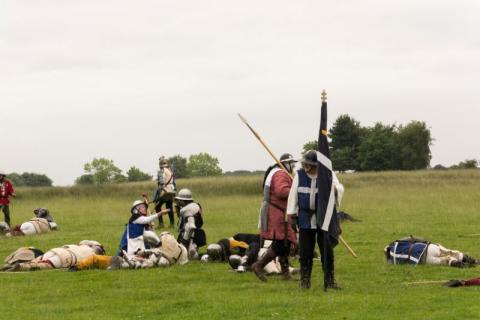 Standfirst
Why study a history degree? Our essential guide to what you will learn on a history course, what you should study to get your place on a degree, and what jobs you can get once you graduate