My name is Reona Matsumoto and, as you might gather from my name, I am Japanese. I usually introduce myself in the following way: "I'm Reona. Yeah, like Rihanna but with an O."
I was born in Singapore, and grew up mostly in Tokyo, apart from a few years spent in Shanghai because of my father's job. I have spent most of my life in Asia and this is my first time here in the UK, for my year abroad in London. 
It was more or less my mother's decision for me to come and study in the UK. I was never that keen on studying abroad because, to be honest, I thought that Japan was enough for me.
I also disliked those who boasted of having changed a lot after a year abroad. How could you change so much in one year? However, my mom, being a typical Asian mom – encouraging and somewhat pushy – said that I would definitely love it. She eventually persuaded me to take part in an exchange programme at my university.
I am a law major at the University of Tokyo, but at UCL I am studying arts and sciences for a year. In Japan, UCL is known as as the place where Soseki Natsume, a celebrated Japanese modern novelist, studied when he came to the UK for research in the early 20th century. It is commonly known that Soseki suffered miserably in London – from poverty, homesickness and, unsurprisingly, the weather. That was the only impression of London that I had, so you can imagine just how reluctant I was to come here.
---
Studying overseas: guide to Australia, Canada, the UK and the USA
How international students use social media to choose a UK university
Applying to university overseas: what to consider
10 things every foreign student in London should know
---
But much to my astonishment, and to my mother's triumph, I enjoy my life here in London. Choosing arts and sciences was one of the best decisions I have made, because it has given me the chance to explore interests that I hadn't previously pursued, such as criminology, migration and health studies, censored novels and, to my delight, Spanish. 
Diversity was one of the key reasons I was attracted to UCL and London,as I pointed out in my application and scholarship interviews, but it still amazes me how beautifully diverse it is. 
People always tell me to have fun and enjoy the city while abroad but there are also such great academic resources and opportunities at UCL that it seems a waste not to take full advantage of those too. 
From learning how to get a (basically) free latte from Waitrose, to crying over a mail mishap and shutting myself away in the magnificent UCL library to agonise over essays, I feel myself becoming more of a Londoner each day. 
I don't like having to eat my words, and as sceptical as I was of the word "change", I do find myself changing. Hopefully, I will not take the same road as Soseki, and I will have a positive year here at UCL, going back home with stories that my mom will listen to with a knowing "I-told-you-so" look.
Reona Matsumoto is a Japanese exchange student studying for a year at UCL. She will be blogging her experience for THE Student.
Featured image
Image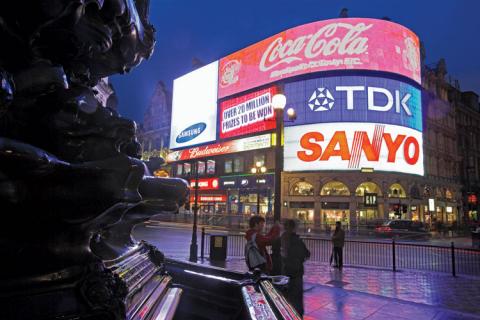 Standfirst
Reona Matsumoto is a Japanese student studying for a year in London. She will be blogging her year abroad for THE Student every month