This will probably sound like a cliché, but studying overseas can broaden your mind, your views on the world and make you feel as though you've grown as a person. This is especially so if you live in a country like Japan with its unique culture and society. I have experienced many "culture shock" moments, many of which gave me a sense of admiration for Japanese people.
I have also learned how my own country relates to the rest of the world. When studying abroad, you feel unprepared for certain things although eventually you can take them in. Accepting the differences between your home country and Japan is a rewarding experience, and probably one of the best things about studying abroad. And don't forget about eating all the crazy food and seeing the exquisite festivals throughout the year. 
---
---
Turning our attention to Hiroshima University, one of the coolest things about it is that there are so many Japanese language courses on offer. A lot of programmes include complete introductory courses, and there are many other classes available while studying your own specialised subjects, which means that you never need to stop studying Japanese.
This is probably because the department of education at the university is quite strong and well established; so if your area of study is education, Hiroshima University is a great place to study.
The university also lets regular students take courses on any subject as long as there is room for additional students. So, there is a huge array of study options. Some courses have classes taught in English, making Hiroshima University a good choice, regardless of your level of Japanese.
---
Experiences of students in Japan
Why I chose to study at Osaka City University
The study experience at Tohoku University
Foreigners in Japan: student stories
Tokyo's tiny medical school defied my expectations
Learning new things at Kobe University
---
I'm especially proud of my research laboratory. I research education engineering with a focus on analysing what it means to understand something and describing the target of understanding as interactive data. It may sound a bit crazy, but it should play a role in changing education in the coming years.
Visiting the monuments commemorating the Second World War was an experience that almost made me cry. But only living and studying here reveals how the war has affected Japanese society.
I've had great experiences here, meeting people I admire, watching Japanese musicals, becoming good friends with a vast array of people, even getting my heart broken more than a couple of times! I definitely recommend studying in Japan to anyone.  
Pedro Gabriel Fonteles Furtado is a student at Hiroshima University.
Featured image
Image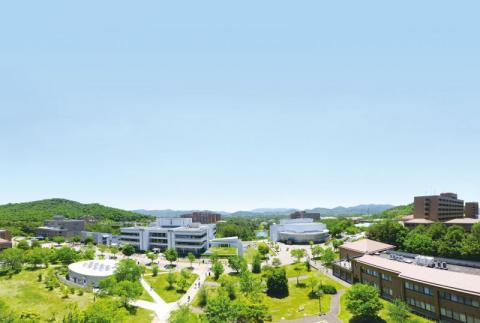 Standfirst
A Brazilian student studying in Japan highlights the unique opportunities available at Hiroshima University as well as the cultural differences between Brazil and Japan