For the million foreign students who study here in America, it has been a long, testing four years.
From threatening to deport those whose classes were moved online, to banning students from (mostly) poor countries from obtaining the necessary four-year student visa, to cracking down on Chinese students and researchers, the recently ejected president Donald Trump spent much of his time trying to push international students out of his country.
His policies, very much in line with his administration's general hostility to foreigners and dislike of academia, have undone decades of growth in America's international student population.
In its own twisted way, this is a remarkable achievement. The US has irresistible appeal to aspiring college students around the world. It is home to most of the world's leading universities, ranging from engineering powerhouses to bastions of the liberal arts.
American undergraduate teaching varies from the rest of the world, allowing students to take classes in a variety of fields rather than commit to a single subject at the beginning.
Some colleges, including my own Columbia University, require every student to take a wide variety of "core" classes, ensuring that aspiring writers take science classes and mechanical engineers read Homer.
This lack of constraint on what I studied was what appealed to me most when I was deciding where to apply. It felt like I could delve into my interests, change my mind and forge my own path in my learning.
---
A day in the life of a US university student
What is it like to study at a liberal arts college?
Hoping to apply to a US university as a foreign student?
The cost of studying at a university in the United States
---
I found this more exciting than the thought of studying a subject-specific course that a university in Britain would have offered – and I found that my expectations were accurate. An average day for me might involve a poetry seminar in the morning, an international relations lecture in the afternoon and a physics course in the evening.
Obviously, studying in the US has certain benefits beyond the classroom. Many foreign students, particularly those of us from the developing world, see an American degree as a stepping stone to material success – a green card, a salary in dollars and so much more that we might not have otherwise been able to achieve.
But the past four years have cast a shadow over the appeal of the US college experience. I dreaded each new headline about universities or students, reading up on whether I would be affected by the most recent gratuitous change to visa rules.
The privilege of studying overseas works both ways: economically, socially and intellectually, America gains from us as much as we do from it. The place really shouldn't make us feel unwelcome.
The experience of being an American college student is no doubt an incredible one. It's filled with opportunities that would be difficult to find elsewhere.
But it is not irreplaceable. There are plenty of other places for foreign students to study: Britain, a long-standing competitor for the affections of international students, has loosened its restrictions on work permits; Canada has stepped up its offering for international students. If foreign students constantly feel that they are not welcome in the US, we will go elsewhere, as the Trump-engineered decline in numbers clearly shows.
Just weeks into Joe Biden's presidency, forecasts suggest that there will be a double-digit rise in enrolments in the coming academic year – a result, no doubt, of the enthusiastic tone he has taken on welcoming talent from across the globe.
Watching the inauguration in my student flat, a stranger in a strange land, I felt a weight being lifted. I don't know whether Biden will stick to his promises, whether he will truly boost the freedom of foreigners to study and work here. But I now carry an unfamiliar sense of security. I no longer feel like this country wants to fling me out – and that, in itself, is a start.
I hope that the international students who will enrol at American colleges in the autumn semester of 2021 – the first to begin under the new administration – will be able to spend their college careers focused purely on learning, free of the stress that interrupted our daily lives in the time of Trump.
Just like the newest batch of foreign students who will soon arrive on its shores, this country has plenty to give – and plenty to learn. With luck, this year and beyond, it will do both a little more freely.
Featured image
Image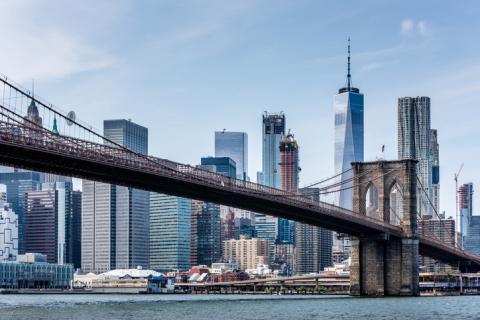 Standfirst
Indian student Aditya Sharma shares the many reasons why international students should choose the US and why he hopes that prospective students will feel more welcome than he did