Many universities have established international exchange programmes that enable students to spend time abroad for their studies.
I opted to take part in the Amity University 3 Continent Program, studying biotechnology. It has been created to promote experience of the education, social, cultural and research environment of three different continents (Asia, Europe and North America), each of which has its own areas of best practice. 
I have been in London for almost three months and it has been an amazing yet challenging experience. I have learned six important things while being here.
1. Networking
One of the biggest advantages of international study programmes is the networking opportunities they open up. Networking has helped build up my skills and my professional development. One of the things I have done is meet with eminent researchers from the University of Cambridge and the University of Oxford, which has expanded my knowledge and taught me to think in new ways. 
2. Adaptability
It is easier to prepare for the fun and adventure of an international placement rather than the obstacles. It is exciting to be in a foreign country, surrounded by a new culture, new people, new food and new places. Everything tends to amaze you – you even start enjoying the jet lag.
3. Dealing with homesickness
It is normal to feel homesick. But as time goes by and you immerse yourself in your new home and settle into the time difference, those feelings will start to fade away. 
The benefits of an international placement during your degree
Women in STEM: the benefits of studying abroad
Reduced international student numbers 'would impact on university life'
From India to the UK: a survival guide for international students
4. Introspection
Studying abroad enables you to spend time alone and to work out what it is that drives you and motivates you. There will often be times that you will be on your own and will have to figure things out while studying abroad. That is no bad thing – it helps to make you stronger. 
5. Cross cultural learning and sensitivity
While abroad you have a unique opportunity to get to know the culture and the history of the places you visit. Make sure you taste the local food and go to different restaurants. Experience the nightlife and explore as many new places as you can. Read the news of the country you are studying in. This will all help you to immerse yourself in its culture. 
6. Global perspectives
When you meet people while studying abroad, you can learn a lot about their perspectives. It exposes you to people that you wouldn't necessarily meet otherwise. Such interactions give you a global perspective, which will help you in your future career. 
I will always recommend that you seize any opportunity to study abroad, to explore the world around you and to make lifelong memories. 
Read more: From India to the UK: a checklist for international students 
Featured image
Image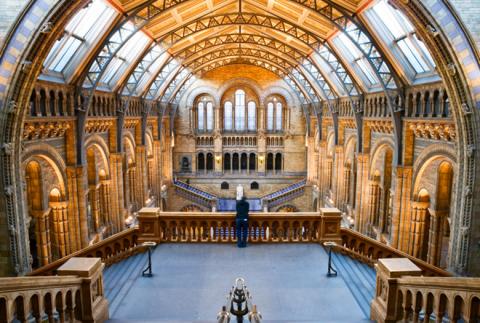 Standfirst
A three-month placement in London has taught Amity University student Ashmeet Sehgal some valuable lessons about studying abroad