The idea of studying abroad started early for me. When I was a child, my parents would take me to France in the summer and it became my second home. When I started studying French and Italian literature at LMU Munich I knew that if I got the opportunity I wanted to spend a term in France. 
After completing my first Erasmus programme in France at the Université Nice Sophia-Antipolis, I immediately noticed a difference in my language skills. I felt confident speaking French and it took less time for me to read the texts assigned for our course. As a result, I was less confident speaking and reading in Italian. To bring my Italian skills up to the same level as my French, I made the decision to study abroad in Italy next.
I considered my options and discovered that I could apply for another Erasmus stay during my master's degree. When I finally received the confirmation of my place at the University of Turin, I could not have been happier.
While studying in France, I once took the train to Turin and immediately fell in love with the city. I was so excited to return as an Erasmus student. Finding your way in a new city can be challenging, especially in the first few days. But everybody was really kind, the people at the international office and at the university were incredibly helpful and I felt very welcome.
I managed to adapt well to the Italian university system, which had some differences from my university at home. For example, not all courses start on the same day at the beginning of the semester, so the length of different courses can differ a lot. Also, classes are often three times a week, which sounded like a lot at the beginning but was helpful in improving my language skills. 
---
Three tips for overcoming language barriers as an international student
Everything international students need to know about studying in France
Best universities in Italy
---
I also enjoyed the culture in Turin. I found lots of beautiful bookstores, fairs, museums and exhibitions and I spent lots of time in coffee shops, reading for university.
It is important to mention that studying abroad can be challenging. Day-to-day life in another language was not always easy and I often felt homesick as a result. However, in the end, the challenge was worth it. 
For anyone thinking about studying abroad, it is OK to feel homesick and find some things challenging, but if you take your time and don't put pressure on yourself it will be a wonderful experience.
Not only will you improve your language skills but you will also learn about other cultures. You will meet lots of new people and some of them will be part of your life forever. 
I consider my time in France and Italy important experiences not only for my studies but in my personal development. I would never have imagined that one day I would be studying languages I love in their mother countries. Erasmus made it possible!
Featured image
Image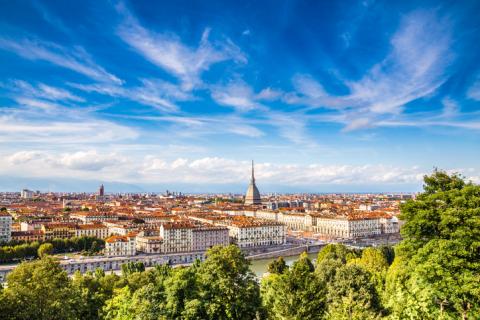 Standfirst
German student Veronika Islinger decided that the best way to study an international language was to spend time in a country where it is spoken everyday. Her languages degree took her to France during her undergraduate degree and to Italy as a master's student.