Colleges and universities around the world have long been associated with the Olympic Games, often spotting talented young athletes and giving them the support and coaching they need to make it to the Games.
Though these Olympians are famous for their sporting prowess, you may be surprised to learn they also found time to pursue a totally unrelated course while at university.
Here are eight Olympians (past and present) with degrees you wouldn't expect.
Serena Williams
US Olympian, former world number one in women's singles tennis and the younger of globally renowned sisters, Serena Williams hardly needs introducing. She has won 23 Grand Slam singles titles, the most by any player in the history of professional tennis. She also has four Olympic gold medals. 
Aside from tennis, Williams is passionate about fashion and she attended fashion school at the Art Institute of Fort Lauderdale.
In 2019 she launched a clothing line with a focus on inclusivity and sustainability, and in April 2015, she became the first black female athlete to have a solo Vogue cover.
Venus Williams
The older of the unstoppable Williams sisters, tennis star Venus has won a total of four Olympic gold medals (a record she shares with her sister Serena) and one silver.
Williams has also played the most Grand Slams of any tennis player, male or female, since the sport began. She extended this record further at Wimbledon 2021, her 90th Grand Slam to date.
In 2015, Williams graduated from Indiana University East with a bachelor's degree in business administration, fulfilling what she called a lifelong dream.
Dina Asher-Smith
British athlete Dina Asher-Smith has been making waves ever since she became the fastest teenager in history at the 2015 World Athletics Championships. She picked up a bronze medal at the Rio Olympics in 2016 in the 4 x 100m relay along with teammates Asha Philip, Desiree Henry and Daryll Neita.
Asher-Smith later became world champion after winning gold in the 200m at the 2019 World Athletics Championships, setting both a personal best and a British record of 21.88 seconds. 
Asher-Smith studied history at King's College London, completing her degree alongside progressing in her athletics career. She graduated in 2017. She wrote her dissertation on the history of jazz music, focusing on Louis Armstrong and Duke Ellington.
4. Yao Ming
One of China's most famous athletes, basketballer Yao Ming is a former NBA player who competed in three Olympics, leading the Chinese team to their best basketball record in the history of the Games.
In 2016, he was inducted into the Basketball Hall of Fame, alongside the likes of Shaquille O'Neal and Allen Iverson.
Off court, Yao Ming studied for a degree in economics at Shanghai Jiao Tong University. He took mostly one-to-one classes and took seven years to complete his degree due to sporting and business commitments.
5. Dame Katherine Grainger DBE
With her success at the 2016 Rio Olympics, rower Katherine Grainger became the UK's most decorated female Olympian with a total of four silvers and one gold medal.
Alongside this record-breaking career, she has always found time for academic pursuits.
Dame Katherine has a law degree from the University of Edinburgh, a master of philosophy in medical law and ethics from the University of Glasgow and a PhD in the sentencing of homicide from King's College London. In 2020, she returned to the University of Glasgow to become the university's first-ever female chancellor.
6. Ibtihaj Muhammad
US fencer Ibtihaj Muhammad won a bronze medal in the 2016 Rio Olympics, where she also made history as the first American woman to wear a hijab while competing for the US in the Games.
Outside of sport, she has an impressive record as an activist and speaker on the issues of diversity and inclusion in sport. In 2007, she graduated from Duke University with a double degree in international relations and African American studies.
7. Christine Ohuruogu MBE
British track and field athlete Christine Ohuruogu is the former Olympic, world and Commonwealth champion for the 400m.
Her relay bronze in Rio 2016 made her only the second ever British track and field athlete to win medals at three successive Olympic Games, having already won gold in 2008 and silver in 2012 for the 400m.
Before these sporting successes, Ohuruogu studied for a degree in linguistics at UCL, graduating in 2005. As a student, she was known for her prowess on the university netball team.
8. George Bridgewater 
New Zealand rower George Bridgewater and his team came 10th in the quadruple scull at the 2016 Rio Games, his third Olympics.
In 2009, he was appointed a member of the New Zealand Order of Merit for his services to rowing.
In the same year, he completed an MBA at the University of Oxford's Saïd Business School, where he was part of the winning crew for the 155th Boat Race against Oxford's historic rival, the University of Cambridge.
Featured image
Image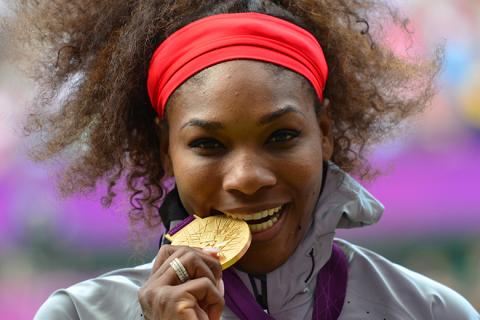 Standfirst
You already know them as sporting champions, but you'll never guess what these Olympians studied at university