Deciding on your course is one of the biggest decisions you'll make when preparing for university. If you're still struggling with your choice or if you're searching for something a little different, here's a list of some of the most unusual degrees offered around the world.
Whether you're interested in learning an unusual musical instrument or discovering more about what's out there beyond the stars, there really is a course for anything.
Thanks in part to the Scottish heritage of its founders, Andrew Carnegie and Andrew Mellon, Carnegie Mellon University has been offering bagpipe performance majors for more than 75 years. The university has proclaimed itself  "the perfect home for aspiring and seasoned pipers alike".
Inspired by their bagpiping tradition, the university's School of Computer Science jumped on the bandwagon, creating a robotic bagpipe player that made it across the pond to serenade the Scottish Parliament in 2013.
If you're a manga fan, Kyoto Seika University might be your dream university. The institution established the very first faculty for teaching manga in Japan in 2006 and has since been a global centre for research in the art.
Scholars in the faculty also analyse manga's cultural significance and offer a range of doctorate programmes in the field.
3. The Beatles: music industry and heritage, University of Liverpool, UK
Imagine studying a master's degree dedicated to one of the most influential bands in music, it's easy if you try. Even easier if you're at the University of Liverpool, which recently launched a postgraduate programme all about the band.
The course will explore how the music of The Beatles still influences culture today, as well the identity of Liverpool itself, the city where the band members grew up and played their first gigs.
If you've got an interest in the supernatural or fancy brushing up on your knowledge of ancient witchcraft, this might be the course for you. The master's in folklore studies at the University of Hertfordshire examines the history behind the many folklore traditions that still exist today, from carving pumpkins to blowing out birthday candles and leaving "love locks" on bridges.
---
The scariest courses you can study at university
Brain like Berkeley: university courses on your favourite pop stars
Seven unusual degrees you might not have thought of
---
5. Tea husbandry and technology, Assam Agricultural University, India
You might love a cup of tea in the morning, but did you know you could study degrees in tea? Assam Agricultural University offers undergraduate, master's and PhD courses in tea husbandry and technology. You'll learn everything there is to learn about growing the plant, tasting the drink, as well as how the industry works in terms of economics and trade. Who knows, it might just be your cup of tea.
If performance is your thing, why not have a look at the degree in circus arts on offer at Swinburne University of Technology. The only undergraduate course of its kind in Australia, this degree will teach you the history of circus performance and its cultural significance, as well as helping you hone your own skills as a performer.
If you've ever wondered about life on Mars, you might want to apply for a degree in astrobiology at Florida Institute of Technology. Astrobiology combines mathematics, physics, biology and planetary science to seriously explore the possibility of alien life. With former astronauts on the faculty, you know that you'll be learning from the experts.
Students on the viticulture and oenology course at Cornell University will learn all about the science and practice behind growing grapes and making wines. There's also a chance to study abroad across the world's top wine regions and vineyards to further hone your sommelier skills.
9. Comedy writing and performance, Humber College, Canada
If you fancy pursuing a career in stand-up comedy, you'll be pleased to know about the diploma programme in comedy writing and performance at Humber College. Over four semesters, the course will take you through the fundamentals of writing and performing sketches and how to perform stand-up.
Computer whizzes might want to check out the ethical hacking programme on offer at the University of Abertay in Dundee, Scotland. This course will show you how hackers break into the world's most complex security systems, provided you use this knowledge for good.
With many graduates going on to work on developing these very security systems, graduates of this course are known for getting snapped up fast into high-paying jobs in the field.
Featured image
Image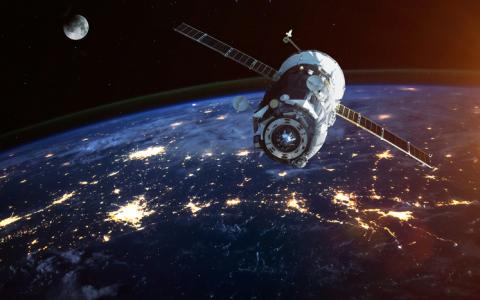 Standfirst
Still undecided about what to study at university? These quirky courses might be the inspiration you need