Arts and humanities subjects include history, English literature, philosophy, languages and architecture (scroll down for a full list of subjects and what you can do with them).
As home to four of the top six universities in the world, according to the Times Higher Education World University Rankings 2022, the US is a top destination for many students looking to study arts and humanities subjects.  
Universities in the US allow students flexibility when it comes to their studies, in the form of majors and minors. Students might choose to major in a specialist subject, but minor in another discipline, or take a range of elective courses across the arts and humanities in order to graduate with a liberal arts degree.
Below are the top five US universities for arts and humanities degrees, according to data from the Times Higher Education World University Rankings 2022.
The School of Humanities and Sciences is the largest school at Stanford University and has become a centre of liberal arts teaching and research.
There are 23 departments within the school including art and art history, biology, economics, English, history and mathematics.
The school offers a range of undergraduate majors and minors, joint majors, and honours programmes. There are also 44 masters and 33 doctoral degree programmes available as well as 25 interdisciplinary programmes.
The Humanities and Sciences Summer Research Programmes are fully funded by the school and designed to encourage students from underrepresented groups in the humanities, social sciences, and natural sciences to consider studying for a doctoral programme.
The school is home to a number of centres, institutes and affiliates that facilitate research projects throughout the year. These include the Archaeology Centre, the Centre for Comparative Studies in Race and Ethnicity, and the Suppes Centre for History and Philosophy of Science.
---
What can you do with an archaeology degree?
What can you do with an architecture degree?
What can you do with a design degree?
What can you do with an art degree?
What can you do with a performing arts degree?
What can you do with a history degree?
What can you do with a linguistics degree?
What can you do with a languages degree?
What can you do with a philosophy degree?
What can you do with an English literature degree?
What can you do with an English language degree?
What can you do with a theology degree?
---
The School of Humanities, Arts and Social Sciences is one of five schools at the Massachusetts Institute of Technology (MIT).
There are 16 disciplines within the school including global languages, economics, history, literature, music, philosophy, and theatre arts. Each discipline offers a range of both undergraduate and graduate courses, and students can combine modules across disciplines to build a broad academic foundation across arts and humanities subjects.
Areas of research include improving health policy, understanding human language, alleviating poverty, safeguarding elections, planning space policy and assessing the impact of new technology.
The Division of Arts and Humanities at Harvard University is organised into 15 departments, which include Classics, comparative literature, folklore and mythology, history of art and architecture and history and literature.
Each department offers both undergraduate and graduate degree programmes. There are also four interdisciplinary undergraduate degree programmes for students looking to combine the arts and humanities with another discipline.
There are a number of world-class research centres and museums within the division. These include the Carpenter Center for the Visual Arts, the Mahindra Humanities Center, and the Harvard University Center for Italian Renaissance Studies. There is also the Semitic Museum, which is home to rare manuscripts, artefacts and documents that are available to arts and humanities students.
Arts and humanities students are offered various international experiences. Those studying classics or history of art and architecture are given the opportunity to travel abroad with their professors. Other departments such as romance languages and literatures offer faculty-led summer programmes that enable students to study overseas for an extended period of time.
Princeton University offers a liberal arts education to all undergraduate students, encouraging students to take courses across the arts, humanities, natural sciences engineering and social sciences. 
At Princeton University all arts and humanities courses sit within the faculty of humanities. There is a wide range of courses that students can choose from including comparative literature, history, linguistics, musicology and visual arts among many others. 
The university offers the Humanities Sequence, which is a year-long introduction to Western history, philosophy, and literature from antiquity to the 20th century. This course is taught through a range of lectures and seminars as well as trips to museums, plays and art galleries. 
The University of Chicago was founded in 1890. It is home to a number of schools, divisions and institutes including the Division of the Humanities.
The division is organised into 16 academic departments, offering 18 degree programmes. There are three master's programmes: digital studies, the master of arts programme in the humanities, and Middle Eastern studies. There are also 15 PhD programmes including art history, English language and literature, and Eastern languages and civilisations. The division also offers an MFA programme in visual arts.
Within the interdisciplinary centre are a number of facilities where research and teaching are conducted. These include the Center for the Study of Race, Politics and Culture, The University of Chicago Language Center, and the Franke Institute for the Humanities.
---
Best universities for arts and humanities degrees in the world 
Best universities in Australia for arts and humanities degrees 
Best universities in Canada for arts and humanities degrees
Best universities in the UK for arts and humanities degrees 
---
Top universities in the US for arts and humanities degrees 2022
Click each institution to view its World University Rankings 2022 profile
US Arts and Humanities Rank 2022
WUR Arts and Humanities Rank 2022
University

 

State
1
1
Stanford University
California
2
2
Massachusetts Institute of Technology
Massachusetts
3
6
Harvard University
Massachusetts
4
7
Princeton University
New Jersey
5
8
The University of Chicago
Illinois
6
9
University of California, Berkeley
California
7
11
Columbia University
New York
8
12
Yale University
Connecticut
9
13
University of California, Los Angeles
California
10
14
University of Pennsylvania
Pennsylvania
11
16
University of Michigan-Ann Arbor
Michigan
12
17
New York University
New York
13
=21
Cornell University
New York
14
31
Duke University
North Carolina
15
41
Johns Hopkins University
Maryland
16
=42
Rutgers, the State University of New Jersey
New Jersey
17
50
University of Texas at Austin
Texas

 

18
52
University of Notre Dame
Indiana
19
=54
Brown University
Rhode Island
20
=64
University of Pittsburgh-Pittsburgh campus
Pennsylvania
21
66
Michigan State University
Michigan
22
=69
University of California, San Diego
California
23
71
University of Wisconsin -Madison
Wisconsin
24
75
Northwestern University
Illinois
25
77
Carnegie Mellon University
Pennsylvania
=26
=78
University of Maryland, College Park
Maryland
=26
=78
University of North Carolina at Chapel Hill
North Carolina
28
84
University of Southern California
California
29
86
University of Washington
Washington
30
89
Georgetown University
Washington DC
31
92
Indiana University
Indiana
32
96
University of Arizona
Arizona
=33
101–125
Boston University
Massachusetts
=33
101–125
University of California, Santa Barbara
California
=33
101–125
Emory University
Georgia
=33
101–125
Ohio State University (Main campus)
Ohio
=37
126–150
Arizona State University (Tempe)
Arizona
=37
126–150
Boston College
Massachusetts
=37
126–150
University of California, Davis
California
=37
126–150
University of California, Irvine
California
=37
126–150
Georgia Institute of Technology
Georgia
=37
126–150
University of Hawai'i at Mānoa
Hawai'i
=37
126–150
University of Illinois at Urbana-Champaign
Illinois
=37
126–150
University of Massachusetts
Massachusetts
=37
126–150
Penn State (Main campus)
Pennsylvania
=37
126–150
University of Virginia (Main campus)
Virginia
47
151–175
University of Minnesota
Minneso
=48
176–200
University of California, Santa Cruz
California
=48
176–200
University of Colorado Boulder
Colorado
=48
176–200
University of Connecticut
Connecticut
=48
176–200
Washington University in St Louis
Missouri
=52
201–250
Dartmouth College
New Hampshire
=52
201–250
University of Oregon
Oregon
=52
201–250
Rice University
Texas

 

=52
201–250
Stony Brook University
New York
=52
201–250
Texas A&M University
Texas

 

=52
201–250
Vanderbilt University
Tennessee
=58
251–300
University of California, Merced
California
=58
251–300
Florida State University
Flori
=58
251–300
University of Georgia
Georgia
=58
251–300
Georgia State University
Georgia
=58
251–300
Iowa State University
Iowa
=58
251–300
University of Miami
Florida
=58
251–300
Mizzou - University of Missouri
Missouri
=58
251–300
The New School
New York
=58
251–300
Northern Arizona University
Arizona
=58
251–300
University of Rochester
New York
=68
301–400
University of California, Riverside
California
=68
301–400
University of Florida
Florida
=68
301–400
George Washington University
Washington DC
=68
301–400
University of Iowa
Iowa
=68
301–400
Northeastern University
Massachusetts
=68
301–400
Temple University
Pennsylvania
=68
301–400
Tufts University
Massachusetts
=68
301–400
University of Utah
Utah
=68
301–400
Virginia Polytechnic Institute and State University
Virginia
=68
301–400
University of Alabama
Alabama
=68
301–400
University at Buffalo
New York
=68
301–400
University of Delaware
Delaware
=68
301–400
University of Denver
Denver
=68
301–400
University of Illinois at Chicago
Illinois
=68
301–400
University of Kansas
Kansas
=68
301–400
University of Memphis
Tennessee
=68
301–400
University of Nebraska-Lincoln
Nebraska
=68
301–400
University of South Carolina-Columbia
South Carolina
=86
401–500
University of Arkansas
Arkansas
=86
401–500
Auburn University
Alabama
=86
401–500
Baylor University
Texas

 

=86
401–500
Bowling Green State University
Ohio
=86
401–500
Brandeis University
Massachusetts
=86
401–500
Case Western Reserve University
Ohio
=86
401–500
Clemson University
South Carolina
=86
401–500
University of Colorado Denver/Anschutz Medical Campus
Colorado
=86
401–500
Drexel University
Pennsylvania
=86
401–500
George Mason University
Virginia
=86
401–500
University of Houston
Texas

 

=86
401–500
University of Kentucky
Kentucky
=86
401–500
Lehigh University
Pennsylvania
=86
401–500
Louisiana State University
Louisiana
=86
401–500
University of Nevada, Las Vegas
Nevada
=86
401–500
University of North Carolina at Charlotte
North Carolina
=86
401–500
University of North Carolina at Greensboro
North Carolina
=86
401–500
North Carolina State University
North Carolina
=86
401–500
Oklahoma State University
Oklahoma
=86
401–500
SUNY University at Albany
New York
=86
401–500
SUNY Binghamton University
New York
=86
401–500
Saint Louis University
Missouri
=86
401–500
University of South Florida
Florida
=86
401–500
Syracuse University
New York
=86
401–500
The University of Tennessee-Knoxville
Tennessee
=86
401–500
University of Texas at Arlington
Texas

 

=86
401–500
University of Texas at Dallas
Texas

 

=86
401–500
University of Texas at El Paso
Texas

 

=86
401–500
Tulane University
Louisiana
=86
401–500
Washington State University
Washington
=86
401–500
William & Mary
Virginia
=86
401–500
University of Wyoming
Wyoming
=118
501+
University of Central Florida
Florida
=118
501+
Colorado State University, Fort Collins
Colorado
=118
501+
Florida Atlantic University
Florida
=118
501+
Florida International University
Florida
=118
501+
Kansas State University
Kansas
=118
501+
Kent State University
Ohio
=118
501+
Marquette University
Wisconsin
=118
501+
Mississippi State University
Mississippi
=118
501+
Northern Illinois University
Illinois
=118
501+
Ohio University (Main campus)
Ohio
=118
501+
Portland State University
Oregon
=118
501+
San Diego State University
California
=118
501+
The University of Texas at San Antonio
Texas

 

=118
501+
Texas State University
Texas

 

=118
501+
Texas Tech University
Texas

 

=118
501+
Wake Forest University
North Carolina
=118
501+
Wayne State University
Michigan
=118
501+
Western Michigan University
Michigan
=118
501+
University of Wisconsin -Milwaukee
Wisconsin
Featured image
Image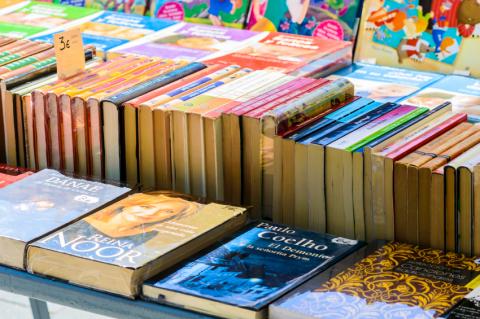 Standfirst
Explore the best universities in the US for arts and humanities degrees, using data from the Times Higher Education World University Rankings