How much does it cost to study in America? If you are interested in studying in the United States, one of the most important things you need to consider is how much everything is going to cost. This essential guide breaks down the cost of every aspect of university life to make sure you have everything covered.  
Note that the prices and exchange rates are correct at the time of publication and may vary from those shown here. 
Tuition fees
The US is one of the world's most popular destinations for higher education – and also one of the most expensive. Although the initial pricing may cause a sharp intake of breath, it is worth exploring all avenues of funding and financial aid before ruling the country out.
Tuition fees range from $5,000 to $50,000 (£4,074 - £40,746) per year. Most undergraduate degrees last four years, so, on average, students are graduating with $132,860 (£101,505) worth of debt.
While some countries differentiate pricing for home, EU and international students, American universities differentiate between in-state and out-of-state students. A typical four-year public college charged in-state students $10,230 per year (£7,939) while out-of-state students were charged $26,290 (£20,404). There are private non-profit colleges too, which charge $35,830 (£27,808) on average. 
---
---
Accommodation costs
In general, university towns in the Midwest region of the US have lower living costs, whereas the East and North East are more expensive. The average apartment starts at $500 (£408) per month (a one-bedroom apartment in a rural area) and goes up to $3,500 or £2,856 (a one-bedroom apartment in a built-up city).
On-campus accommodation is typically in dormitories, with two or three people per room. Residents share bathrooms, toilets and showers.
On-campus dormitory rooms in the US averaged between $5,304 and $8,161 (£6,500 to £10,000) including all utilities and housing-related costs. The lowest prices will be found at the two-year public colleges, and the highest at the private non-profit four-year institutions.
There are specific calculators for totting up accommodation and tuition fee estimations on each university website.
Other essential student costs
Internet provision costs $35-60 (£29-49) per month, and household and monthly phone bills are around $50 (£40). Petrol costs around $2.30 (£1.88) per gallon (4.5 litres). A monthly public transport pass costs about $50-60 (£40-49) and some areas offer discounted prices for students. The average cost of books and academic supplies per academic year is $1,170 (£954), or $390 (£318) per semester.
Another compulsory cost to consider is the student visa to study in the US. The F1 visa, which is the most common visa for students costs $510 (£416). The application can be a long process and is best started about three-five months before the semester begins.
---
Studying in the US
Top universities in New York
Top liberal arts colleges in the US
Best public universities in the United States
Best universities in Los Angeles
Best universities in Washington DC
Best universities in Florida
Best universities in the United States
Best private universities in the US
---
Lifestyle
Utilities may or may not be included in the price of rented accommodation but electricity is about $50-100 (£40-81) per month and heating is $50-100 per month. Water, sewerage and rubbish collection contributions are paid by the landlord, but if that responsibility lies with the tenant this will amount to $50-75 every three months.
Weekly groceries in the US cost between $20 and $70 per person (£16-57), depending on diet – the price of fresh fruit and vegetables varies considerably throughout the country. Some meals are included with the price of university accommodation (many prices will be room and board – which includes some meals or meal plan cards).
A meal in a restaurant costs about $15 (£12) and a trip to the cinema is about $9 (£7.34). A Big Mac from McDonald's is $5.51 (£4.50).
The average monthly gym membership is $58 (£47.33). A bottle of wine costs about $15 (£12.24) and a pint of beer costs $6-7 (£4.90-5.71) but can be as high as $8 (£6.53) in some cities like New York. Prices for a night out depend on the state and the activity, but the average event-goer in the US spends an average $81 (£66.10) per night ($26 on drinks, $11 on transport, $34 on a gig ticket and $10 on late night snacks).
---
Student experience in the US
Brits in America: why the liberal arts works for indecisiveness
Brits in America: a day in the life of a Harvard student
A day at a US graduation ceremony: what to expect
Women in STEM: stories from MIT students
---
What financial support is available
The cost of studying in the US can seem extortionate but it's important to look at the difference between the "sticker" price (what is advertised on university websites) and what students actually pay, once all sources of funding have been considered. It's good to remember that approximately 85 per cent of full-time undergraduate students at four-year public universities and 89 per cent at private non-profit universities benefited from some type of financial aid. More often than not, the most prestigious universities in the US, with the highest "sticker" prices, give students the widest range of funding opportunities. For example, some 91 per cent of students at the Massachusetts Institute of Technology receive financial aid.
Financial aid comes in many formats: scholarships, grants, assistantships and work-study schemes. Some of these might be possible only for US citizens but there are many financial aid opportunities for international students too. For example, the University of Pennsylvania includes students from Canada and Mexico in its needs-blind financial policy, meaning the institution will ensure that admitted students from these countries are given any and all the financial support they need to fund their studies. 
Funding information is available on each university's website and financial aid should be applied for at the same time as a university place. For more information on scholarships visit our page on scholarships for international students looking to study in the United States. 
Several high-ranking universities in the US operate a "needs-blind" admission policy, meaning the financial background of potential students is disregarded during the admission process and the university promises to financially support students so every successful applicant can attend. 
There are also a few well-known government-funded US scholarship programmes for international students, for example, the Fulbright Foreign Student Program and the Hubert Humphrey Fellowship Program. 
A student ID is all that is required to obtain 10-50 per cent discounts on clothing, cinema tickets, museum entry, Greyhound coach travel and Airbnb stays. 
Read more in this series
The cost of studying at a university in Japan
The cost of studying at a university in the UK
The cost of studying at a university in Germany
The cost of studying at a university in Canada
The cost of studying at a university in France
The cost of studying at a university in Australia
The cost of studying at a university in the Netherlands
The cost of studying at a university in New Zealand
The cost of studying at a university in China
The cost of studying at a university in Brazil
Featured image
Image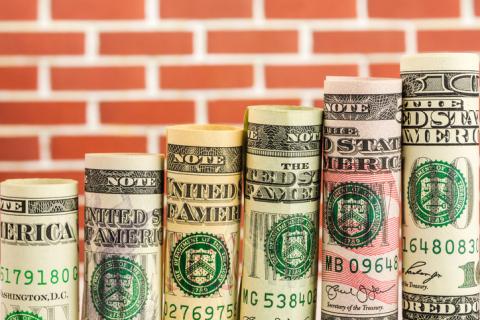 Standfirst
This guide outlines the cost of fees, accommodation, lifestyle and financial assistance options if you are planning to study in the US