Top 5 universities in Canada for social sciences 2024
Scroll down for the full list of best universities for social sciences in Canada
The social sciences include anthropology, geography, politics, media and communications studies and sociology.
Social science students learn how to analyse complex problems, explore the best solutions and communicate their discoveries effectively. These transferrable skills can be applied to a variety of careers.
Below are the top universities for social sciences in Canada, according to data from the Times Higher Education World University Rankings 2024.
---
Best universities in the world for engineering degrees
Best universities in Australia for engineering degrees
Best universities for engineering degrees in the US
Best universities for engineering degrees in the UK
---
McGill University's Faculty of Arts contains a number of social science departments, including economics, political science and sociology.
Undergraduate students can study either a bachelor of arts or a bachelor of arts and science, in which a range of social science courses can be combined to build a broad foundation. Graduate students have 17 units to choose from as part of their degree programme.
The faculty is also home to four institutes: the Institute for Gender, Sexuality and Feminist Studies, the Institute of Islamic Studies, the Institute for the Study of International Development and the McGill Institute for the Study of Canada.
---
What can you do with a media and communications degree?
What can you do with a geography degree?
What can you do with a politics degree?
What can you do with a sociology degree?
---
Founded in 1947, the University of British Columbia's department of anthropology offers the second oldest anthropology programme in Canada. It offers both undergraduate and graduate degree programmes for students wishing to study human diversity and commonality. Anthropology students have access to a range of resources such as the Museum of Anthropology and the Laboratory of Archaeology.
Graduate programmes in the social sciences include social and economic geography, sociology and political science and policy administration.
The department of sociology has become a leading national centre for sociological research and training. It carries out research in the areas of gender and sexuality, ethnicity, family and life course, knowledge, health and healthcare, and environments.
There are more than 40 programmes of study available across the social sciences at the University of Toronto, including criminology, human geography, political sciences, sociology and education and society. 
Students can study the social sciences at both undergraduate and graduate level. There are a number of combined programmes and dual degree options available for students wishing to combine social sciences with another discipline.
The University of Toronto offers the opportunity to participate in its International or Indigenous Course Module Programme, enabling students to combine their academic study with an international experience in Europe, Central America or the US.
---
Top universities in Canada for social sciences degrees 2024
Click each institution to view its full World University Rankings 2024 results. 
Featured image
Image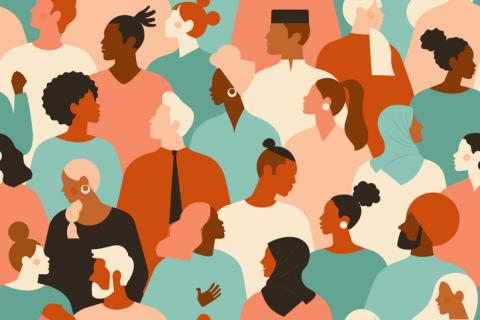 Standfirst
Explore the best universities for social science degrees in Canada, using data from the Times Higher Education World University Rankings 2024