Top 8 universities in Canada for law degrees 2022
Canada is both a French- and English-speaking country, which makes it an ideal place for students wishing to study law in a diverse, global environment.
Like in the US, students who study at a Canadian law school will graduate with a juris doctor (JD) degree, which takes three years to complete. Before applying for law school in Canada, students are required to sit the LSAT test to ensure they have enough prior knowledge of Canadian law.
Because it was once a colony of England, Canada's legal system is based on the British common law system. Canada has a parliament, like Britain, and the federal government has jurisdiction over certain areas of the law.
These are the best universities for law degrees in Canada.
---
Best universities in the world for law degrees
Best universities for law degrees in Australia
Best universities for law degrees in the UK
Best universities for law degrees in the US
---
The University of Montreal offers the bachelor of laws programme as well as a range of graduate programmes, including the master of laws (LLM), JD in North American common law, and business law in a global context.
For graduates looking for a short-term course there is a 15-17 credits programme, which offers specialised training in a particular area of law. The faculty also offers a doctor in law and a joint doctor in law programme in collaboration with partner universities in Belgium, France and Germany.
Students can take part in a number of activities and clinics, such as an internship in the community, the legal aid clinic, the practical case management workshop, and a research internship with a judge. 
York University is home to the Osgoode Hall Law School, which was established in 1889. It is Canada's largest and most diverse law school.
The Osgoode Hall Law School offers the JD programme as well as two types of LLM degrees: the research LLM and professional LLM. The research LLM is a full-time course and requires students to write a thesis, whereas the professional LLM is designed for professionals who can choose to study part-time or full-time and are not required to write a thesis. The school also offers a doctoral degree, the PhD in law, which consists of extensive, research-intensive study.
Osgoode's Research Office was set up to support students and staff in their research initiatives. Most research is carried out at the school's centres and institutes, such as the Institute for Feminist Legal Studies, the Jack & Mae Nathanson Centre on Transnational Human Rights, Crime and Security, and the Jay and Barbara Hennick Centre for Business and Law.
---
What can you do with a law degree?
---
The University of British Columbia is home to the Peter A. Allard School of Law. 
 The School of Law offers the JD programme for undergraduates. There are also four graduate programmes available: master of laws (common law), master of laws in taxation, master of laws (LLM) and doctor of philosophy in law.
In their second and third year, students are given the opportunity to participate in clinical and externship programmes to gain practical skills and solve real-life legal problems. There is a range of options, including criminal clinic, indigenous community legal clinic and judicial externship.
Students can also take part in a moot court, which is a simulated court hearing. This provides students with he opportunity to train alongside experienced lawyers and judges and participate in a true-to-life hearing.
Founded in 1848, McGill University's faculty of law is the oldest in Canada. There are even records of informal law lectures dating back to 1829.
McGill University has a unique BCL/JD programme in which students graduate with two degrees: a JD and a Bachelor of Civil Law. This provides students with a broad understanding of the law and the ability to practise law in all Canadian provinces and several US states and adapt their learning elsewhere. 
There are two graduate programmes: doctor of civil law (DCL) and master of laws (LLM). The master's programme offers courses in the fields of general law, air and space law, environment and bioethics, among others. 
Teaching and research focuses on understanding law through its relationship with other disciplines such as economics, literature, sociology, philosophy and politics. Legal research is carried out in four main areas: dispute resolution, legal pluralism and human rights, legal theory and comparative law and public policy.
The faculty hosts a number of events for law students. Recent events include "Leading the Change: The Potential and Power of Women in Law" and the Animal & Environmental Law Mini-Conference for Students.
Established in 1887, the faculty of law is one of the University of Toronto's oldest faculties.
It offers the JD programme for undergraduates as well as a range of postgraduate degree programmes including the master of laws (LLM), global professional master of laws (GPLLM), doctor of juridical science (SJD) and master of studies in law (MSL).
Outside the classroom, law students are encouraged to engage with the local community. The school has set up a legal clinic to offer support to members of the community who are struggling financially. Students work under the guidance of faculty staff but are fully responsible for individual files and regularly appear before courts on behalf of their clients.
Law students at the University of Toronto are able to further enrich their studies by participating in various legal programmes. The Pro Bono Students Canada scheme pairs students with lawyers and government agencies to do pro bono work across Canada. Students also have the opportunity to work with lawyers as part of the International Human Rights Programme, which works towards improving human rights in Canada and around the world.
There are a number of research centres and institutes including the David Asper Centre for Constitutional Rights, the Centre for the Legal Profession, the Centre for Innovation Law and Policy, and the Capital Markets Institute.
---
Top universities for law in Canada 2022
Click each institution to view its full World University Rankings 2022
Featured image
Image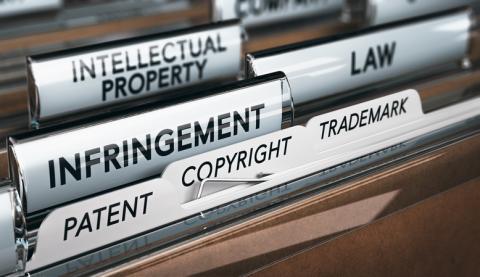 Standfirst
Find the best universities for law degrees in Canada with Times Higher Education's World University Rankings data