China is becoming an increasingly popular alternative to the traditional international student cities of London, New York or Paris. With ambitious plans to significantly increase the number of international students in the country, the Chinese government seems committed to showing a new side of an ancient country.
But what exactly should you expect from going to university in China?
Images of China in your mind may lead to thoughts of smog, pollution or densely populated cities. While this is true in some parts of China, the country is in the midst of big changes, including in its higher education sector. Year on year, the number of international students in the country has been rising since 2011. By 2020 it is expected that more than half a million foreign students will be studying at a Chinese university. This is because of a number of government initiatives such as "One Belt, One Road", which aims to attract international students to the country. 
For decades China has been a one-way departure lounge for its young population heading out into the world. During the last 35 years it's estimated that more than 4.5 million Chinese studied outside the country. Twenty years ago a mere 3.4 million students were enrolled within Chinese universities: now there are more than 26 million, with about half a million overseas students.
What to expect when you first arrive
The streets of any major city are full of noise, dirt, hustle and bustle and this is something that does not change no matter where you are in the world. With one of the lowest English speaking populations in the world, it can be tough at first for those lacking basic Mandarin – even more so if you plan on traveling into areas with local dialects. Making Chinese friends can help enormously as you come to grips with one of the hardest languages in the world to learn. However, while on campus this issue shouldn't be too prevalent, because international students often club together to support each other. 
China offers a number of scholarships for overseas students looking to study there. Even without this, tuition fees are significantly cheaper compared to the cost in the US, UK and elsewhere in Asia. Fees can be as low as £1,300 ($1,710) per academic year. Even if you add a language crash course on top for a couple hundred pounds more, plus food and living expenses, you still struggle to get near the £9,000+ charges at British institutions or the $25,000 at US institutions. Day to day living costs are low, too: tube tickets in Beijing start as low as 23 pence, while cheap (but questionable) clothing can be picked up at local markets for the frugal spender.
Upon arrival there will also be a few legal matters to take care of. From the time you land in China you have 30 days to obtain a residency permit from the local public security office or police station. If you haven't already done so you must also arrange healthcare covering care, personal injuries and treatment up to £60,000.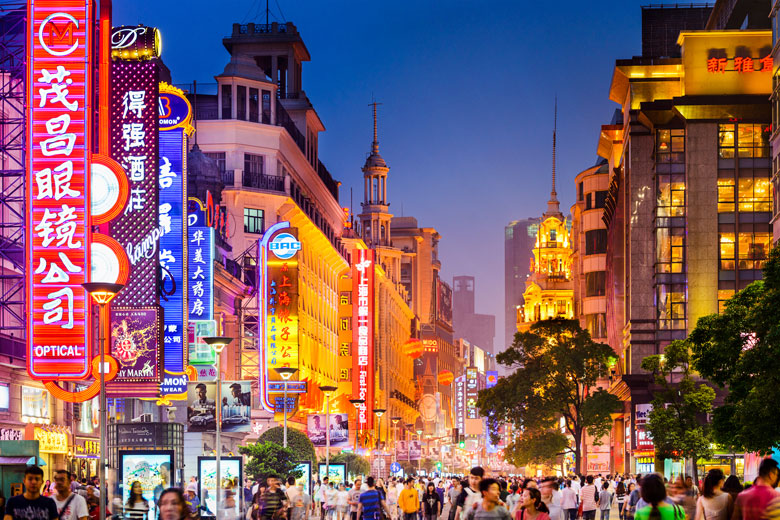 Academic standards and structures
Academia in China varies greatly across the country. Although large investments have been made regarding infrastructure, teaching quality and materials can fall short as you move away from the major cities. Generally, popular universities that are most attractive to international students won't be too dissimilar to Western universities, even in the way they look. 
Entry requirements for international students are relatively lax compared with those for Chinese students. The notoriously tough GaoKao entrance exam takes over the lives of Chinese students going to university with a once-a-year shot at passing the rigorous two-day assessment of knowledge accumulation and application. This exam is so important that the country effectively enters a period of shut-down, with all building and construction works halted, car horns banned and police dispersed to ensure any distractions are kept to a minimum.
For international students however, the process is much simpler. Some higher ranking universities such as Peking University and Tsinghua University will implement their own entrance exams but these would be more in-line with a British entrance exam. Others will offer a place with no testing required.
Depending on the linguistic medium of your chosen course, you could also be asked to take a test known as Hànyǔ Shuǐpíng Kǎoshì (HSK) to rank your Chinese language skills. For courses delivered in Mandarin you may be required to achieve as high a level as five (out of six). However, for subjects delivered in English this won't be necessary.
Course structures are similar to those of UK universities: each subject is split into modules worth credits. A mix of mandatory and vocational modules are on offer allowing students to follow a path closely suited to their future career aspirations. Foreign students will also be asked to take mandatory language lessons alongside their studies regardless of the language in their lectures.
---
The cost of studying at a university in China
Why more students are choosing to study in China
Five reasons why you should study in China
My experience as a foreign student in China led to a job with Google
---
Lifestyle changes
China is diverse and each province has its own cultural norms, local foods, drinks and customs. With its size and reasonably cheap travel costs there is the opportunity to explore the entire country, from modern sights such as ice cold Harbin or Shanghai's city life to ancient wonders including the Forbidden City and the Great Wall.
Student clubs exist in universities across China and each campus will offer their own choices based on their situation and environment. Peking University in Beijing hosts hundreds of clubs ranging from mountain climbing, cycling groups, musical instruments and even stray cat caring associations. However, there is a cultural difference between the Far East and western universities, with a greater emphasis on study rather than social activities.
On-campus dorms have curfews at which point electricity is cut off and checks are carried out to ensure students are sleeping. These dorms are mandatory for Chinese students and while they can be convenient there is no strict requirement for international students to live in halls. 
You may also be thinking of working while studying. International students in China are forbidden from working while in the country because of legislation passed by the government. Some universities can help find specific part-time work or internships but these opportunities are not common and highly sought after. More prevalent are positions teaching English language, which also present a great opportunity to meet locals during your stay.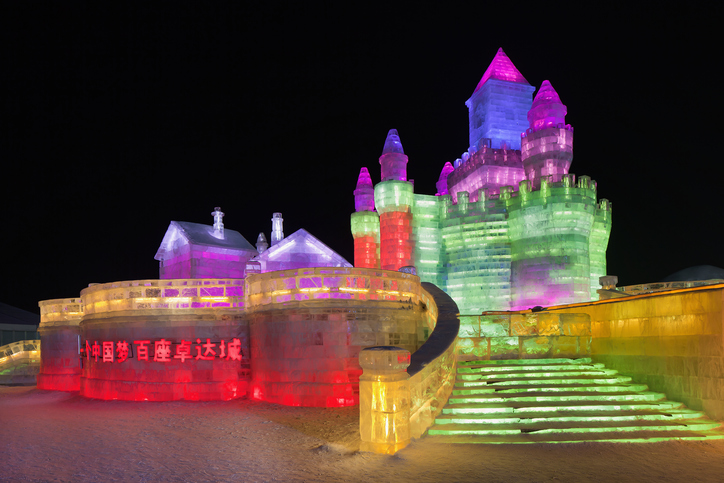 Read more: Best universities in China
Featured image
Image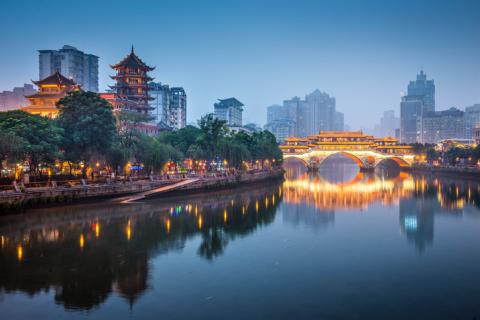 Standfirst
What is it like to study in China? Find out everything you need to know about fees, accommodation and lifestyle when going to university in China