There are more than 1.5 billion people living in East Asia, which is over one fifth of the world's population. 
The region is characterised by a hot and humid climate that varies little throughout the year, except during the two annual monsoons. The region is full of natural beauty, and students can enjoy the powdery slopes of Hokkaido in Japan, climb up the iconic Mount Fuji or spend time on the sun-drenched beaches and turquoise waters of Okinawa.
Characterised by its tasty (and often cheap) cuisine, markets are unbeatable places to try many local specialities. Students can find sizzling woks of frying noodles, swirling clouds of spice-infused smoke and rows of glistening fried dumplings.
East Asia's economy is one of the most successful and highly developed in the world and it is home to some of the world's largest and most prosperous companies. China is predicted to become the largest economy in the world in the next 20 years –  surpassing the US. East Asia is an economic hub, which is just one of the reasons that it attracts students from around the world.
These are some of the best universities in East Asia based on data collected for the Times Higher Education World University Rankings 2022. 
China
Universities in China consistently rank highly in world rankings, which reflects the country's investment in higher education and research. In 2022, the highest ranked universities are Tsinghua University and Peking University. Tsinghua University dates back to 1911. It is based in Beijing and has gained a reputation as one of the most prominent research universities in China. The campus itself is renowned for its beauty and traditional Chinese architecture.
Peking University was established in 1898 and also located in Beijing. It is a member of the prestigious C9 League – which is the Chinese equivalent of the US Ivy League. 
Other notable universities in China include: Fudan University, University of Science and Technology of China, Shanghai Jiao Tong University, Nanjing University and Zhejiang University.
Explore more of the best universities in China here
Japan
Japan is the third-largest economy in the world partly due to its strong research and development industry. There are nearly 800 universities in Japan, when you include specialised and vocational schools.  
Ranked highly in Japan is the University of Tokyo, which is one of Japan's National Seven Universities - considered the most prestigious universities in the country.
Based in Japan's former capital city is Kyoto University, with roots dating back to 1897. Kyoto is now one of Japan's most vibrant cities, and the university has a distinct personality. It is acknowledged for its research abilities and continues to be innovative in pressing international issues such as climate change.
Other notable universities in Japan include: Osaka University, Kyoto Institute of Technology, Tokyo Institute of Technology, Tohoku University, and Nagoya University.
Explore more of the best universities in Japan here
South Korea
Seoul is a popular student city and for good reason. As the capital (and the largest city in South Korea) students will never be short of things to do and see there. Seoul is home to many of the country's highest-ranked universities, such as Seoul National University, Sungkyunkwan University, Korea University and Yonsei University. 
Seoul National University was founded in 1946 following the merger of more than 10 higher education institutions in the capital. There are more than 800 academic exchange programmes available for students with a number of international universities.
South Korea is also well known for its science and technology universities such as Korea Advanced Institute of Science and Technology and Pohang University of Science and Technology. KAIST was established in 1971 by the Korean government and a team of American academics and policymakers. Due to this it has the freedom to decide on course structure and entry requirements. POSTECH is modelled on the California Institute of Technology and so maintains a small student body through a highly selective admissions process.
Explore more of the best universities in South Korea here
Taiwan
Taiwan has been named an "Asian Tiger" nation (four nations in Asia that are rapidly developing their economy) due to its world-leading tech industry, but also its strong higher education programmes. 
In close proximity to Hsinchu Science Park – Taiwan's answer to the US's Silicon Valley – there are universities such as the National Tsing Hua University and the National Cheng Kung University. Both universities are good places to study technology. They have produced notable alumni, which include: winners of the Nobel Prize in physics and chemistry, former and current presidents, and former company directors and CEO's.
Other high-ranking universities include: National Taiwan University (NTU), Taipei Medical University and National Taiwan Normal University. 
Explore more of the best universities in Taiwan here 
Hong Kong
There are a small number of universities in Hong Kong, but they are all well-known for providing high-quality teaching and learning. 
The University of Hong Kong is the top university and has a strong reputation for teaching and research output. Subjects that the university particularly excels at are dentistry, education, linguistics, geography and social policy and education. 
Other universities in Hong Kong that are worth taking a look at are The Hong Kong University of Science and Technology, the Chinese University of Hong Kong and City University of Hong Kong among others. 
Explore more of the best universities in Hong Kong here 
Featured image
Image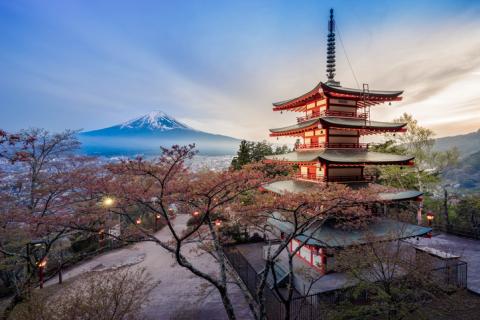 Standfirst
Explore the best universities in East Asia determined by data collected by Times Higher Education