For any student looking to study abroad, one of the key questions they might ask is how the experience will set them up for life. Students want to know what their return on investment will be, and how their time at university will benefit them when they graduate and are job-hunting. 
As well as studying a course that values career development skills, you'll also want to know what opportunities will be available to you in your study abroad country. 
This guide to graduate visas or post-study work visas for the UK, US, Canada, Australia, New Zealand and Germany outlines how long you can stay in a particular country to work, how much it costs and what the conditions of your visa will be. 
UK
International students who have completed an undergraduate or postgraduate degree in the UK are eligible for a Graduate route visa. This visa will allow students to stay in the UK for a further two years after they have graduated to work or look for work. Doctoral students will be able to stay for three years.
Students do not need to have a job secured to apply for the visa and neither do they need to meet a minimum salary requirement when they do secure a job. Students are able to work flexibly, spend the entire two years looking for work and spend time developing their skills. 
The application process is entirely digital for the majority of applicants and if your application is successful you will be issued with an eVisa.
Applicants will be required to start their application on the UK government website. You will need to create a UK Visas and Immigration account and use the UK Immigration ID Check app to verify your identity. To do this, you will need the Biometric Residence Card or Permit (BRC/P) you received when you were granted your Student (or Tier 4) visa. If you are an EU, EEA or Swiss national, you can use your biometric passport to verify your identity on the app. 
You must begin your application for the Graduate route while still in the UK. More information on the graduate route visa can be found here. 
US
International students in the US who were on the F-1 visa can engage in practical training either during their degree or just after. There are two types of practical training available for F-1 students: curricular practical training (CPT) and optional practical training (OPT).
CPT must be undertaken during the degree programme. However, OPT can be undertaken for up to 12 months after a student graduates. It must related to a student's major or course of study. 
Students who have a degree in science, technology, engineering or mathematics can extend this to 24 months.
Students are also able to apply for 12 months of OPT at each level of education (12 months after a bachelor's degree and another 12 months after a master's programme).
Students who are interested in undertaking an OPT can speak to the international student office at their university about how to apply. 
---
Applications for UK post-study work visa to open in July
OPT procedures for international students to work in the US
Everything international students need to know about student visas in Canada
Everything international students need to know about UK student visas
---
Canada
Canada offers students a post-graduation work permit, which allows students to work in the country for up to three years if they took a course that was at least two years long. It costs CAN$255 to apply and takes an average of 94 days to process.
If your programme was less than two years long, you may be able to qualify for a permit that's valid for up to the same length as your study programme.
Students must apply for the post-graduation work permit before their study permit expires. 
Students will have up to 180 days to apply for the permit after receiving their degree or diploma. Most students will be able to apply for the permit online and will need an official letter from their university outlining that they have completed their course, as well as an official transcript.
More information on the post-graduation work permit in Canada can be found here. 
Australia
Australia offers a temporary graduate visa that allows graduates of Australian universities to stay in the country to work, study or travel for between two and four years, depending on how long their study programme was.
It lasts two years for bachelor's or master's by coursework graduates, and costs AUD$1,650 to apply.
Applicants must also be able to prove their English proficiency up to a certain level and have adequate health insurance. 
The Australian government will be extending the Temporary Graduate Work visa (subclass 485) for more than 400 bachelor's and master's programmes and all PhD programmes from July 2023. 
This means undergraduates on any of these 400 programmes will now be able to stay and work in Australia for four years, rather than two years. Master's students studying within the selected disciplines will be able to stay for five years, rather than three. 
Most students will be able to apply for the visa online by creating an account on ImmiAccount. You will then have to provide a range of documents including identity documents, proof of completion of study, health insurance documents and character documents. 
More information on the Australian graduate visa can be found here .
Germany
Students who have studied in Germany can apply for an 18-month residence permit to look for a job after graduation, during which time they can do any kind of work.
Students will require a passport, proof of completion of studies, health insurance documents, and proof that they have the means to support themselves financially. 
The 18-month period begins as soon as you finish your final exam and you can spend the entire time working as much as you like, and in any job. Once you have secured a job you can then apply for the EU Blue Card or a German residence permit. The EU Blue Card will enable you to work in other EU countries too. 
Students from the European Union are able to stay and work in Germany without an 18-month residency permit.
New Zealand
Depending on the length of your course, you can stay in New Zealand for up to three years after you graduate, and work in any job. 
The requirements and allowances may differ depending whether you studied in Auckland or elsewhere.
Students are only able to apply for the visa once, unless they complete a second higher qualification at bachelor's degree level or higher.
To apply, students will need to create an account on the New Zealand Immigration website and upload their documents.
Featured image
Image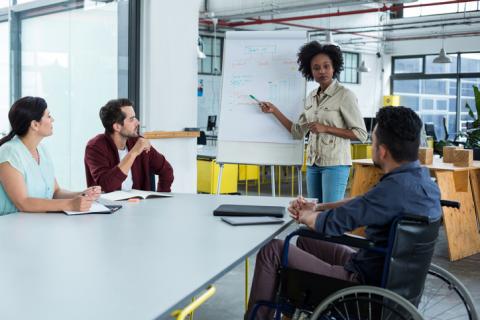 Standfirst
This guide to post-study work visas or graduate visas in the US, UK, Canada, Australia, New Zealand and Germany will help you understand how long you can stay after graduation, the costs and application processes