Although a small island nation, with just a handful of universities, New Zealand is a popular destination for international students. All eight universities rank in the Times Higher Education World University Rankings and the postgraduate opportunities are a key reason why students choose to study there. 
However, before you can study in New Zealand, you need to complete the visa application process, which can require a lot of organisation. 
There are a lot of forms to fill out and deadlines to remember, but you shouldn't let that put you off studying abroad. To help with your applications, we've put together this easy-to-use table for a quick overview of what is involved when applying for a student visa for New Zealand.
 

New Zealand student visa requirements

What type of visa is required?

International students studying full time for up to four years will need to apply for the fee-paying student visa.

How much does a visa application cost?

NZ$295 (£148)

What are the language requirements?

There are no English language requirements to apply for a student visa, although most New Zealand universities will require proof of your English-speaking ability before offering you a place.

What money do I need to have in order to prove that I can support myself?

Evidence that you have paid or have enough money to pay your tuition fees, plus NZ$15,000 per year to cover living expenses.

Are there any additional charges?

You may be asked to provide a medical certificate and a police certificate (criminal record). 

Can I work while studying?

You can work part time up to 20 hours a week while studying and full time in the holidays, depending on your visa conditions. For PhD and master's students, there are no restrictions on how many hours you can work.

 

What are the post-study work options?

There is a post-study work visa available allowing graduates from New Zealand's universities to stay and work for up to three years.

When should I apply for my student visa?

Student visas take up to 25 days to process. You will need to have an offer from a university in New Zealand in order to apply.
More resources for studying in New Zealand
Best universities in New Zealand
The cost of studying at a university in New Zealand
University life in: New Zealand
Scholarships for international students in Australia and New Zealand
10 things every international student should know about studying in New Zealand
Please note all costs and conversion rates were correct at the time of publication. These may vary over time.
Featured image
Image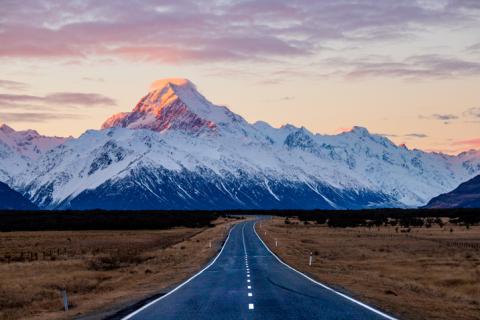 Standfirst
For students thinking about studying in New Zealand, this guide can help you understand everything about applying for a New Zealand student visa