After lots of meticulous research, the moment you finally arrive in London and feel the buzz of the city is a great feeling for international students.
As a foreign student in London, there are many exciting avenues to explore as well as many challenges to overcome. From saving money to finding the student accommodation that suits your lifestyle, here are 10 top tips for international students in London.
1. Consider which accommodation suits you best

Self-catered? Shared housing? Halls? All of these terms can make it confusing to find the right accommodation for you. Most universities have a guidebook that describes the various student housing options, so this can help you narrow down your options.
Student halls are the most traditional type of accommodation, similar to American dormitories. There are catered halls where all amenities are part of the package including dining facilities. You could also select self-catered halls, where you are in charge of your own meals, but still have the sociable aspect of living with others. 
It is important to choose accommodation that suits your personality and lifestyle.
2. Be prepared for the weather

If there's one thing British people love talking about, it's the weather.
It can get very cold in the autumn and winter months in London, which is often when you'll first arrive as a new student. Warm clothes, a rainproof jacket and an umbrella are all London essentials, and it's worth checking the weather forecast before you head out anywhere in case of any sudden changes. Layers are also very useful when travelling on the tube, which tends to be warm all year round.
3.  Get a student travelcard
London underground and bus services are run by Transport For London (TFL), who offer a number of student travel deals.
One of the cheapest ways international university students can travel is by getting an 18+ Student Oyster photocard, which you can then use to buy a discounted annual travelcard, where you pay an outright fee for unlimited travel on the underground, DLR and bus services for the year.
If you plan on traveling around the UK, it is also worth investing in a 16-25 Railcard for discounted tickets on national trains. You can also find some great travel deals on the Megabus and National Express coach service. Buying tickets even a month in advance can make the difference between a £10 ticket and a £90 ticket.
4. Ask for student discount everywhere you go

Many places will proudly advertise their student discount, but many others do not. Get into the habit of asking everyone if they have a student discount, from the little café on the corner to larger high street stores. Getting a Totum student card (previously NUS) or UNiDAYS account will give you access to more exclusive offers, but see how you get on with using your university student card first.
You may also find specific student or young person's deals based on your interests. For example most cinemas will offer student memberships, art galleries will often have discounted tickets for students and young people and many tourist attractions in London have student ticket prices.
---
Best universities in London
International perspective: a Malaysian student in the UK
Why I love studying in London
Student life in London: culture and cuisine
---
5. Student gyms will be much cheaper

If you're a gym-goer, it's unlikely you'll find a cheaper gym subscription in London than the one your university is offering. Many London institutions have their own gym or at least a partnership deal with a nearby gym for students.
Student gyms and deals are usually vastly discounted compared to other gym options in the city, so don't pass up on this chance to save some money.
6. Learn the rules of the London Underground

Becoming an expert on the Underground, (also known as the tube) is a sure sign that you're a Londoner. When using escalators to enter and exit the underground, stand on the right and walk on the left. It's also good to have your contactless card or Oyster ready to swipe at the gate, as people can get impatient if you cause a queue.
It's also worth noting that you can't usually get phone signal or 4G on the underground, unless you're on the Jubilee line, so if you're using a navigation app, save the route before you head underground.
7. University of London library access
If your university is one of the University of London's 17 member institutions, you can get access to most of the library resources at other member institutions as well as your own, which is particularly useful for postgraduate and doctoral research.
As a University of London student, you can also join the Senate House Library, a beautiful art deco building in Bloomsbury, giving you yet another place to study for free.
8. Getting home safely at night
It's important to plan how you'll get home from a late night, as not all public transport is open 24/7.
Underground services generally run between 5am and midnight, so do keep this in mind when planning to go out in the evening.
Night tube services were stopped during Covid-19, but are set to slowly reopen so keep an eye on which tube line you usually use and whether it runs throughout the night or not.
Lots of bus lines operate night buses, so that's another option, but it's always worth setting aside a bit of money for an Uber or taxi just in case.
Many groups of friends will also text each other to say they're home safe or add each other on find my friend as an extra precaution or use apps such as Whatsapp to share their live location with friends or housemates.
9. Citymapper is your friend, but try to learn the routes you'll be taking regularly
Even the most seasoned Londoner can easily get lost in the city. A simple navigation app like Citymapper or Google maps will be useful when you first arrive and any time you venture to a new part of the city.
However, it's well worth trying to have some essential journeys memorised, such as your route to university from your accommodation or which direction you're generally headed on the tube to get home just in case you run out of battery or you don't have signal on your phone.  
10. Look out for nightlife deals
With so many amazing restaurants, bars and nightclubs on your doorstep, London is a great city to go out in, but London is a notoriously expensive city. If you want to go out consider inviting your friends around for drinks before you head out, or starting at your university bar, as paying for drinks can be get quite expensive.
If you're going to a ticketed night out, try to plan things in advance as first release tickets will often be far cheaper compared to booking to go a big nightclub on the night.
For eating out, check out voucher sites like Groupon or Livingsocial or even consider getting a Taste card. Living on a budget doesn't have to mean eating beans on toast every night. 
This article was originally published in May 2017 and was updated in November 2021. 
Featured image
Image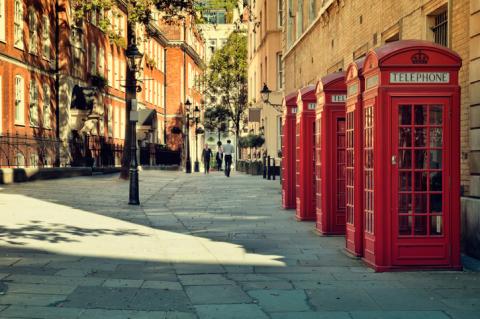 Standfirst
Here's what every international student in London should know to get the most out of city living