Higher education institutions in England are some of the most popular around the globe. Each year, more than 200,000 international students choose to study in England.
England, the largest country in the United Kingdom, has a fascinating history that deserves to be explored. As well as the bustling capital of London (home to 9.4 million people), there is a multitude of major cities including Birmingham, Manchester, Sheffield, Bristol, Liverpool, Newcastle and Leeds – all of which are easily accessible for students.
Thousands of families from all over the world have chosen to live in England. The nightlife and cultural offerings are varied throughout the country, and there is always something to do. Among the entertainments and attractions for students to enjoy are art galleries, concerts, open-air markets, sports matches and pubs.
English scientists and institutions have won more than 100 Nobel prizes, an achievement few other countries can match. Many scholarships, grants and bursaries are available for international students at English institutions, and the cost of living is good – including healthcare, which is provided free of charge by an institutionalised national system.
Below are some of the best universities to study at in England, based on the Times Higher Education World University Rankings 2022.
---
Best universities
Best universities in Europe
How to choose a UK university
Best universities in Scotland
Best universities in Ireland
Best universities in London
Best universities in the UK
---
The top five universities in England
The University of Oxford's exact founding date is unknown. There is evidence to suggest that teaching began around 1096 – making it the oldest university in the English-speaking world, and the world's second-oldest functioning university.
Spread over Oxford's medieval city centre, the university consists of 44 colleges and halls, with more than 100 libraries – making it the largest library system in the UK.
Oxford has the youngest population of any city in England and Wales, with a quarter of the residents being students (over 24,000 from more than 140 different countries).
Oxford is a modern, research-driven institution, but its particular strengths lie in sciences, and in medicine in particular. If its medical sciences division were a university in its own right, it would be the fourth largest in the UK. Oxford is also among the top 10 global universities for life sciences, physical sciences, social sciences and the arts and humanities.
Established in 1209, the University of Cambridge is the fourth-oldest surviving university in the world and the second-oldest in the anglophone world.
The campus is in the centre of the city, with other listed buildings on or near the River Cam. There are 31 autonomous colleges, in which students attend small-group teaching sessions called college supervisions.
There are more than 24,000 students at Cambridge – with nearly 4,000 from a range of 120 different countries. It is also home to 100 libraries with more than 15 million books, nine arts, scientific and cultural museums, and a botanical garden.
Cambridge University Press, the university's publishing business, has more than 50 offices worldwide, producing up to 45,000 titles spanning all kinds of academic research, education and Bible publishing.
Covering every possible category, 92 affiliates of the university have been awarded Nobel prizes.
Established as a university in 1907, Imperial College London was the result of a merger between the Royal College of Science, the Royal School of Mines and the City and Guilds College.
It is a science-based institution in the centre of London, located around the museum district of South Kensington – it formed part of Prince Albert's mission to make this area a centre for education.
Imperial's focus is on science, engineering, medicine and business. It is home to the largest concentration of high-impact research of any major UK university. Some 14 Nobel prizewinners, including Sir Alexander Fleming, who discovered penicillin attended the university. 
Notable alumni include the author H. G. Wells, Queen guitarist Brian May and Sir Liam Donaldson, former UK chief medical officer.
Founded in 1826 to bring higher education to those who were typically excluded from it, UCL became the first university in England to admit women on equal terms to men, in 1878.
UCL is a constituent college of the University of London and is a member of the Russell Group. Based in the heart of London, it has a 43,000-strong student body and about 850 professors. International students, from some 150 countries, account for one-third of the population.
The institution has one of the largest systems of postgraduate study in the country, with almost 52 per cent of students involved in graduate programmes.
UCL was the first British university to open a campus in Doha, Qatar, and it also has a presence in Adelaide, South Australia.
With 29 Nobel prizes awarded to UCL alumni or staff, the university has been a hothouse for many significant scientific figures, including William Ramsay, who discovered the noble gases in 1904.
Founded in the late 1800s by Fabian Society members Beatrice and Sidney Webb, Graham Wallas and George Bernard Shaw, the purpose of the London School of Economics and Political Science (LSE) was to improve society by "studying poverty issues and analysing inequalities".
LSE is one of the most prestigious social science universities in the world, specialising in economics, politics, sociology, law and anthropology. It is based near Aldwych in central London, where King George V laid the first stone of its "Old Building" in 1920. It is home to 10,700 students from more than 140 countries.
As well as associations with 16 Nobel prizewinners, the LSE counts 37 past or present world leaders among its alumni. British prime minister Clement Attlee was an assistant lecturer in 1912, and Lord Beveridge was appointed director in 1937, going on to publish the famous Beveridge report, a keystone of the UK's welfare state.
---
Studying in England
Tips for acing your University of Oxford interview
The cost of studying at a university in the UK
A year in London: 'One of the best decisions I ever made'
Graduate employability: top universities in the UK ranked by employers
---
Top universities in England 2022
Click each institution to view its full World University Rankings 2022 results
Featured image
Image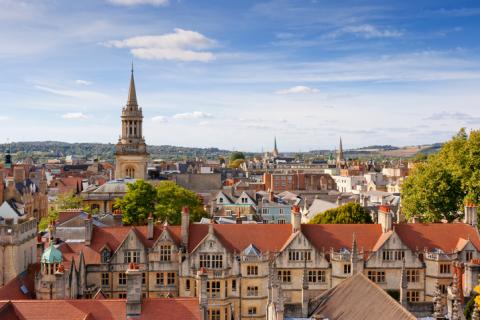 Standfirst
Find the best universities in England with Times Higher Education's World University Rankings data