What is English literature?
The study of English literature focuses mainly on analysis, debate and critical theorising about a large number of published works, be they novels, poems, plays or other literary works.
Given this number of genres, it is perhaps unsurprising that a degree in English literature can be incredibly wide-ranging; two students on the same degree course can choose to study very different things outside of their core modules.
As well as analysis, students can also expect to have to defend their ideas, since it's not enough to simply note something about a text, this must be accompanied by explanation and argument.
You can also expect to be taught aspects of creative writing and how to express ideas in various literary forms. It's certainly a challenging course to take at university, but it can be immensely rewarding for those with a passion for English who are willing to work for it.
---
---
What do you learn on an English literature degree?
Unsurprisingly, most English literature degrees, particularly in the UK, will start off with a focus on the literature of England.
More specifically, courses will often go through historical examples of landmark literature such as the works of Geoffrey Chaucer and William Shakespeare, then perhaps introducing other lesser-known examples.
You may also be introduced some foreign texts, although these will mainly be classics.
As the course continues you will be given more freedom to explore authors and genres that hold more interest for you. 
In this way, an English literature degree can provide a great opportunity to test and refine your skills in a way that would be hard to do anywhere else, in addition to the opportunities presented by extra-curricular activities; most universities will have student publications you can get involved with.
English literature is also a good subject to study alongside may others such as languages, history, politics or even economics and maths. 
---
More subject guides
What can you do with a languages degree?
What can you do with an English language degree?
What can you do with a psychology degree?
What can you do with a politics degree?
What can you do with a philosophy degree?
What can you do with a theology degree?
---
What should I study at high school if I want to study English literature?
As with all degrees, different institutions will have different entry requirements and there is no set pre-requisite for studying English literature.
However there are a few subjects that would be useful to study at high school such as history, philosophy, which can be a great help when studying historical texts and placing them into a context.
In addition to academic qualifications, experience with literature-related activities outside the classroom can be of huge benefit, both in terms of your application and in furthering your enjoyment of the course.
Creative activities such as writing for a publication at school, staying well-read across different types of literature, or even writing your own blog can all prove useful before and during your degree.
---
Student experience of studying literature
Why study a PhD in English literature?
Studying Hispanic literature in Spain
A day in the life of a US university student
How to set up a student publishing house
So you want to be a writer? Top tips from those who know
17 books you should read before (or at) university – chosen by students
---
What do people who study English literature do after graduation?
An English literature degree can open a number of doors once you've graduated. Opportunities to delve deeper into your field with a postgraduate course are a good choice should you find a particular genre or style of literature that you are particularly passionate about.
In terms of job opportunities, media and publishing can be a good fit for an English literature graduate, as they offer a good way to apply your knowledge of the written language.
These skills will also serve you well in advertising and marketing. Teaching is another option; from primary education right up to tertiary, English as a subject is considered important at all stages.
The analytical skills associated with such a degree also apply well to things such as law, so many students undertake law conversion courses.
Generally speaking, English literature is a degree well respected by potential employers owing to the numerous transferable skills it demonstrates.
A strong degree from a good university is a fantastic asset to have in general, not only being a great thing for employers and job prospects but also allowing access to excellent postgraduate schemes or conversion courses.
Which famous people studied English literature?
A huge number of famous people have taken English literature at university, either as a direct precursor to their later career or as a stepping stone to some other unrelated industry.
In fact many people choose to take degrees in English literature when they already have successful careers, such is their value.
Some famous graduates include Private Eye editor Ian Hislop, actor and broadcaster Stephen Fry, actress Emma Watson, Green Party MP Caroline Lucas and film director Martin Scorsese. 
Read more: Best universities for arts and humanities degrees
Featured image
Image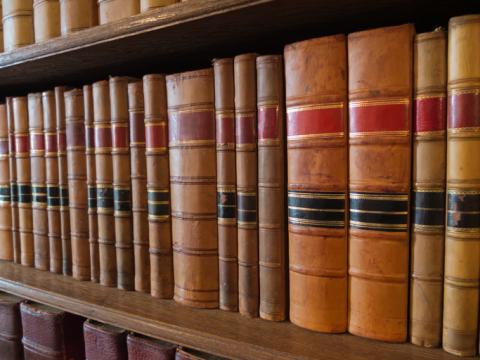 Standfirst
Why study an English literature degree? Our essential guide to what you will learn on an English literature course, what you should study to get your place on a degree, and what jobs you can get once you graduate