All international students in Australia will soon be allowed to work more than 20 hours per week (40 hours a fortnight) without compromising the conditions of their student visa.
This temporary change has been made to help plug the shortage of workers that Australia is currently facing as more and more people are having to isolate amid an increase in the number of Covid-19 cases.
The 40-hour limit was previously lifted in May 2021 for any students working in the hospitality and tourism sector.
---
Student visas for Australia: what's changed under Covid-19?
Covid-19 travel updates for international students for the UK, the US, Canada and Australia
Australia scraps special permissions for international students to enter and increases post-study work visa rights
---
In July 2021, Australian supermarkets within states and territories that were in lockdown were allowed to increase student working hours to ensure that they could remain open. Supermarkets in New South Wales and Victoria were able to lift the 40-hour cap so they could continue providing food and goods to people.
In September 2021, the cap was lifted for international students working in the aged care sector.
Other measures that the country has taken to attract international students back after the pandemic include an announcement that taught master's students will be able to stay in the country for three years after graduation to work. The limit for the post-study work visa was previously two years.
The government will also allow students who had obtained post-study work visas but were unable to use them because of border closures to apply for a replacement visa.
Australia had one of the strictest border closures throughout 2020 and 2021, meaning that international students were unable to enter the country. From 15 December 2021, international students were able to enter the country without any special exemptions as long as they were fully vaccinated.
Featured image
Image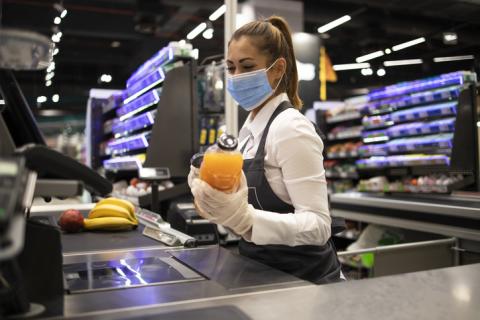 Standfirst
International students in Australia will be able to work more hours per week to help the country overcome a labour shortage