From 15 December 2021, fully vaccinated students will be able to enter Australia without a special permit.
This is a welcome announcement for international students who have been campaigning to return to Australia to resume their studies in-person for the past 18 months.
To be eligible, students must have tested negative for Covid-19 in the three days prior to travelling and must be fully vaccinated with one of the vaccines that have been approved by Australia's Therapeutic Goods Administration. Students must also self-isolate for three days upon arrival. 
Despite this change, however, students must also ensure that they check quarantine and testing requirements for the state in which they will arrive because these still vary across the country. These measures are only in place in the states of New South Wales (NSW), Victoria and Australian Capital Territory while other states such as Queensland, Tasmania and Western Australia are beginning to relax rules on travelling across states. 
---
Covid-19 travel updates for international students for the UK, the US, Canada and Australia
Small number of international students to be allowed into Australia this year
Vaccine passport and travel rules for international students in the US, the UK, Canada and Australia
South Australia to allow small group of international students to fly in
---
Students flying into South Australia will have to quarantine for a week until the population has reached the 90 per cent vaccination threshold, which is expected be by January.
Australia had one of the strictest border closures in the world during the Covid-19 pandemic, remaining to shut to almost everyone except for Australian citizens with special exemptions.
Now, in an effort to attract more international students, the Australian government has announced that taught master's students will be able to stay in the country for three years after graduation to work. The limit for the post-study work visa was previously two years.
The government will also allow students who had obtained post-study work visas but were unable to use them because of border closures to apply for a replacement visa.
These measures come as part of a range of changes introduced by the Australian government to boost its attractiveness as an international study abroad destination.
New Zealand has also announced that it will introduce a phased approach to reopening its borders in 2022, first opening up to fully vaccinated New Zealand citizens and residents in Australia from 16 January 2022.
All other international travellers will be allowed into the country from 30 April 2022, on the condition that they are fully vaccinated, must self-isolate for seven days on arrival and take a Covid-19 test. More information on this plan will be available in the next four to six weeks.
Many New Zealand universities such as the Victoria University of Wellington, University of Auckland, University of Waikato and University of Otago will introduce mandatory vaccination for staff and students for entry onto campus or participation of face-to-face activities. This will be enforced from 31 January 2022. 
Featured image
Image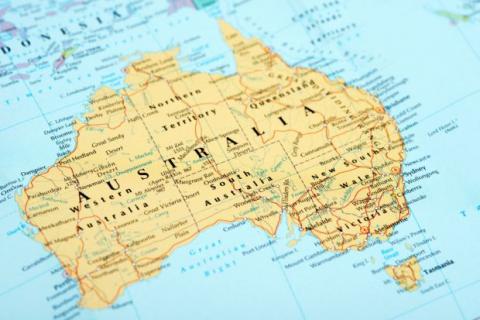 Standfirst
After two years of an entirely closed border, Australia is slowly introducing measures to allow international students to enter and is increasing post-study work visa timelines