Elise Thrale is a second year French and Italian student at the University of Bristol
I began my degree completely unacquainted with Italian. After arriving late to my first ever seminar, my tutor asked me in Italian what my name was. I just stared at her until she spoke to me again in English. 
The ab-initio course consisted of four seminars a week, requiring me to work on my Italian independently every day. Having already learnt French in school, I quickly learnt that taking on another language becomes easier as I had already grasped the skills needed for language learning.
Doing the course means regular assessments, through grammar quizzes, class debates, presentations and translations. This element of regular assessment encourages you to keep on top of learning the language rather than cramming work at the end of the year. I quickly learnt that a language can't be acquired in a matter of weeks.
My brain is challenged as it switches between languages several times a day. This year I have taken on a beginners Czech module, meaning on some days my brain has to jump between English, Italian, French and Czech. Sometimes languages get jumbled in my head and I speak the wrong language in seminars. This is a skill I hope to hone during my second year. 
Above everything, communication is an important skill I've learnt through frequent presentations in front of seminar groups and through regular debates and discussions in classes.
I don't know what I want to do after university, most people assume I want to be a translator or a teacher; the latter is definitely the last thing you'd see me doing. I am interested in marketing or perhaps journalism and I hope that I will have the opportunity to travel and use my languages in a career.
---
Elsewhere on Times Higher Education
Do we need modern language graduates in a globalised world?
---
 Jennifer Cooper and Ella Turner are final year French and Spanish students at Royal Holloway University of London
Studying a modern foreign languages degree may be challenging, but the diversity of the degree program is enriching, rewarding and promises exciting opportunities. 
After studying French and Spanish at A-Level, we realised the benefits of being a multilingual student and so we decided to continue our journey at Royal Holloway University of London. The programme at Royal Holloway varies ranging across literature, visual art, history and cinematography. It is enjoyable and intellectually stimulating.
Not only does a modern foreign languages degree encourage the disciplined study of the target language, but it also promotes the development of oral, written, research, and editing skills. One the main attractions of a modern foreign languages degree is the opportunity to study or work abroad. We studied at L'Université de Lumière Lyon 2 in France, and La Universidad de Cádiz in southern Spain as part of the Erasmus+ exchange program. This period of residence abroad provided us with indispensable experience, cultivating personal and academic growth, and granting complete cultural immersion. 
During our time in France and Spain we not only reaped the academic benefits of language immersion, but challenged ourselves by experiencing life outside our comfort zones, developing our confidence, and forming new friendships. These are exciting skills and opportunities that we believe only come with learning a language. Equally, this international exposure encourages students to interact with individuals from all walks of life, which encourages appreciation of cultural heritage, the forging of dynamic relationships between language and culture and the development of intellectual insight.
Learning a language develops confidence, communication and interpersonal skills, which are all invaluable and transferable assets to the working world. Modern foreign language alumni work in the fields of translation, international marketing, public relations, finance and education to name just a few. A degree in modern foreign languages opens many doors enhancing employability, broadening your outlook, and developing you into a culturally richer person.
---
Top universities for languages degrees
---
Camilla Roy is a third year Spanish and Portuguese student at the University of Bristol
One of the main attractions to languages degrees is the year abroad. It is often the source of much envy from your peers who don't have the opportunity to have one, but what a lot of people see as a "free" year isn't actually the case. It is commonly pushed by universities and others that your year abroad will be the best year of your life. However, it is very challenging. 
I study two languages, Spanish and Portuguese so I needed to split my year abroad between two countries, one semester for each. I chose to work for the Portuguese semester, in Lisbon, and study for the second semester, in Seville, Spain. I'm glad I split my year abroad this way as it allowed me to have an extended break from studying full time while gaining valuable work experience. However, I have a semester of studying before going back into final year, giving me time to get back into the academic mindset. 
In Lisbon, I worked for a startup company and I was given real responsibilities during my time there. I enjoyed the structure of having a 9-5 job. It was different to what I was used to but valuable experience.  
I'm currently about five weeks into my second semester, studying at a university in Seville. I've met so many amazing people here so far and really enjoy studying and being back in university life. It is worth mentioning that while you are at university abroad, it is not the same as studying at home. The format of classes are different as is the structure of assessment.
I think people often choose to study instead of working because they think studying takes less effort, which in a way is true. I felt very isolated in Lisbon at times. You're not a student so you're not meeting as many people your own age and you spend a lot of time alone. However, this will be the case on your year abroad no matter what you do. You have essentially uprooted your life for a year and while we do have access to Skype and instant messaging, you don't have the same support system as you would at home. 
Your year abroad is going to be difficult and you will learn a lot about yourself. It might not be the best year of your life but it is one of the most valuable experiences you could have. 
Featured image
Image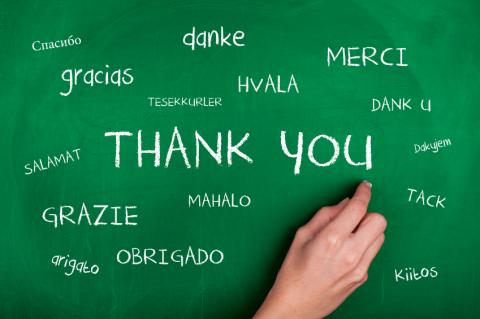 Standfirst
Are modern language degrees becoming obsolete? Absolutely not, say these four modern languages students