I've studied at various international schools in the Middle East for the past 15 years, from primary education all the way to A level. I later embarked on the exciting journey to study at the University of Reading in the UK. It's been a rewarding experience.
Throughout my journey, there have been several ups and downs. One of the lowest moments was when I didn't get into my first choice university in the UK. At first, I was a bit sad and worried, and didn't know what my next steps were.
But then I put my worries into God's hands and trusted that He would provide me with the best solution. One key piece of advice I would give is not to be discouraged if you didn't get into your first choice university because many options are still open to you.
I am glad that I then chose to go to the University of Reading to study an integrated MSc environmental science degree; it's one of the best choices I have ever made.
The people at the university were really friendly and gave me a warm welcome when I first arrived. This helped reassure me that it would be a place I would love and made me really excited to be part of the community there. It was a great opportunity to begin a new journey and to meet lots of people from all around the world.
---
A day in the life of a university student in the UK
International perspective: a Polish student in the UK
International perspective: students from Hong Kong in the UK
International perspective: a Malaysian student in the UK
---
At the same time, I had mixed emotions about studying abroad, because I knew I would miss spending time with my family and friends at home. Since I've lived in the Middle East for so long, I knew it would take time for me to fit into life in the UK and adapt to the sudden shift from one culture to another. But it was easier than I thought it would be.
Studying at several international schools was advantageous for me because it meant I'd been exposed to different cultures and met friends from all around the world, which built up my confidence to mix and socialise with different types of people. This definitely helped ease the transition from school to university.
But the major difference was learning to live independently in a new country. Another key thing was the weather. The Middle East is in the desert, so is relatively warm, but it's really chilly in the UK, which took some time to adapt to. 
My top tip for international students to adapt to a new way of life and not feel homesick would be to meet new people through virtual events. This is especially important during the Covid-19 pandemic when we can't meet and socialise face to face. Virtual events can keep you entertained, help you feel less lonely and learn more about the country where you are studying.
Featured image
Image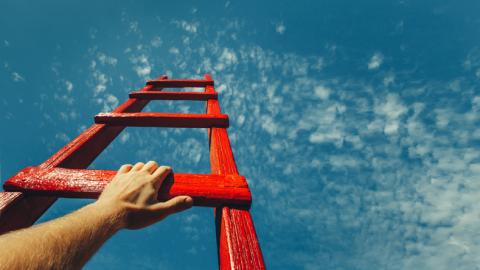 Standfirst
International student Pok Lim discusses how not getting into his first choice university didn't stop him enjoying his study abroad experience