It is currently past 10pm in Dublin, and my anxiety has kept me from writing this piece until now. My anxiety and I have become somewhat friendly enemies over the years, especially since I moved from Austria to study at University College Dublin.
This decision was driven by my ambition and competitiveness. Studying abroad represented my desire to move beyond the expectation that I would stay in Austria my whole life and prove to myself that I could achieve more.
Although I speak Croatian as my mother language, and German was the language I grew up with, I have found that studying my passion – politics, philosophy, and economics – in English has given me a new love for a language I already enjoyed speaking.
I was diagnosed with generalised anxiety disorder in my last year of secondary school, right before final exams, and the expected support did not exist. Studying abroad allowed me to get the support I needed in a different country. I also experienced domestic violence throughout my childhood and adolescence. Therefore, I decided from a young age that I would use my intelligence and passion to escape these conditions and start fresh.
I had originally considered studying abroad in the UK but that fell through because of Brexit. So, I chose University College Dublin in Ireland instead. I quickly fell in love with the huge campus, the support system and the degree structure. At UCD, I study all three strands of my degree for the whole four years, which stood out to me. UCD also urges students to do an internship or an exchange in the third year of their degree, which is something I love.
Applying to Irish universities was quite simple. I did the IB (International Baccalaureate) diploma programme and had to enter the subjects I had done into the Central Applications Office. The IB then sent in my final exam results. Because I'm from a country within the European Union, according to CAO guidelines, my application process was similar to Irish students applying in their own country.
UCD also provided support with ease. I applied for UCD counselling before my lectures started and got my first therapy appointment quickly. I was relieved that I qualified for free therapy throughout the full year because I did not have the finances to cover it. The UCD Access and Lifelong Learning Centre handled my exam accommodations, such as getting an extra 10 minutes per hour during exams. These accommodations helped me academically, but most importantly, they showed me that my mental health issues were a valid disability and I deserved support.
Now that I have been through this experience, I want to share some advice with other international students. Read the fine print about potential scholarships or funding. I was not aware that my anxiety was a disability, and I did not apply for scholarships or investigate schemes such as Dare.
I choose the harder way of pretending my anxiety was not a disability at all. However, it is. If you think or know that you have a disability, or a similar background as a survivor of abuse, I urge you to find scholarships or funds to support you. Don't be afraid to talk about your disability. I often joke about my anxiety, tell my friends how my therapy session went and have become the friend who can help others find the counselling services. I did not start talking about my experience expecting to make other people feel safe enough to ask me such questions or to eventually be writing this article.
But talking about your disability can lead to discussions about study accommodations and other means of support. My UCD professors were very kind when it came to disability support, so if you ask for help, you will be heard. You are not asking for "extras," you are asking for the help you deserve to have in the first place.
I'm not going to argue that our disabilities do not define us. Disabilities should be just as much of a factor when deciding which university you want to attend as any other consideration, but that doesn't mean they have to be limitations.
Featured image
Image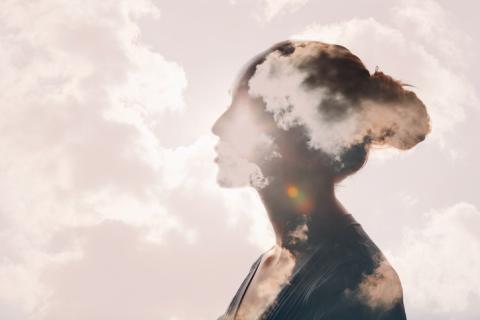 Standfirst
Monika Bozic was diagnosed with anxiety and here she writes about her experience becoming an international student