Even though the Dutch and Danish cultures are not that different from each other, settling in another country still takes more adjustment than one might think.
For me, starting my two-year master's programme in another country felt quite different from going abroad on exchange during my undergraduate studies.
Prior to coming to Copenhagen for my master's, I had undertaken a semester in Taiwan at the National Taiwan University. At that time, I was a bachelor's student in the Netherlands – and that semester abroad was just a lot of fun. 
You may have heard from others, or perhaps experienced for yourself, that a semester abroad is, for most people, one of the best periods of their (student) life. Most stories about studying abroad for a semester are focused on meeting people from all over the world, combined with a lot of travelling and enjoying the nightlife as much as possible. And obviously going to university for just a few hours a week.
---
International perspective: a British student in Spain
International perspective: a Filipino student in Hungary
International perspective: from Delhi to Toulouse
International perspective: a Canadian in Ireland
International perspective: a Brazilian in Japan
---
One of my reasons tor pursuing a master's degree in Denmark was to build up a "new life" on my own in a city where I did not know anyone and had not been before, but where I could see myself settling down for at least two years. I knew that I would become more independent by embarking on this new adventure, since that was how I had felt when I went to Taiwan. Going on exchange to Asia for one semester had only left me wanting to travel more.
So, I started my master's in economics with some finance-related courses at the University of Copenhagen. It was hard; I had trouble getting used to the style of teaching, exams and the way of working. I did not feel integrated into student life. Sometimes it actually felt like there was no student life at all. I made new friends from Sweden, Germany and Greece and, over time, they all found their place within the same master's programme, while I couldn't.
I did not want to continue living my life abroad in a way that I did not like, so I decided to switch to the advanced economics and finance MSc at Copenhagen Business School after one year. At the time of writing, I have been here for more than five months and I love it. I really like the degree that I am doing now, have made a new group of friends, and found my way within the teaching and examination system, and it feels like I made the right choice by starting over at a different educational institution.
Copenhagen is a wonderful city, the Danish culture definitely has its charms, and I am convinced that both institutions, Copenhagen Business School and the University of Copenhagen, are great places for international students to pursue an exchange programme or a full degree.
What I am trying to say is that even though you might already have lots of experience within an international environment, you can still experience struggles on your next adventure abroad. However, you will manage. You will get through it and make the best of it, as long as you work for it and do what feels right for you. In my case, that was quitting my degree at one institution and starting over at another school.
Being an international student in any country will be different for everyone. It will depend on your personality, the university, the country and the people you will be surrounded by, but it's always worth doing. 
Read more: Most international universities in the world
Featured image
Image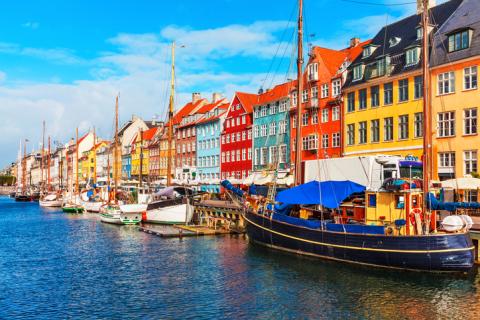 Standfirst
Studying abroad is a challenge for anyone, even if you've already done it before, writes Dutch student Marleen Pol