Applying to a British university can be a struggle, especially if you are not from the UK. The process, which is handled through a central admissions body called Ucas, requires you to submit, among other things, a personal statement and a reference letter.
The process may confuse not only you but also your parents. Yet rest assured that with some patience and care you can get through it all successfully, which will leave you feeling like you really can climb any mountains in your way.
The difficult decision
Reading course descriptions, looking at entry requirements – scrolling down the whole page until you finally find your specific high school diploma – and comparing different universities will take up a lot of your time. 
Step by step, you find your way through the jungle of future possibilities: physics, medicine, arts or maybe politics? The potential choices, which seem to determine your future life, keep spinning around in your head for weeks and weeks, not letting you sleep at night.
"OK, I've got it now," you think to yourself. "I will study English literature." You feel relieved – the decision has been made, written into stone, steady like a rock. So now it is time to start the application. Having struggled so hard in the past weeks, this seems like an easier task.
---
Top tips for writing an original personal statement
Best universities in the UK
Choosing your university: 5 things to do before submitting your Ucas application
11 most common opening lines in Ucas personal statements
---
The application
First you register for Ucas and find five red boxes in the top left corner of your screen. Only five sections, that doesn't seem like too much work.
"Personal details? I know myself, so that is easy!"
"Employment? Also easy, not much to write there."
"Course choices?" This is what you have been preparing yourself for over the past weeks, months – years, it seems.
"Academics? Oh, I will just fill in the address of my school and scan my diploma. That should take me 10 minutes maximum!" And yet, an hour later, you still sit at your laptop, typing in names of the 50 courses you have taken over the past two years of high school, constantly receiving red warnings that you have not entered your centre number. Too bad that your school just doesn't have one. But eventually you overcome this hurdle. 
The personal statement
The last section of your application left to fill in is the personal statement. As a German filling in the Ucas application, I had assumed that it was just a matter of sitting down, typing in the right details and deciding on your courses. 
So I opened the final section to see a huge blank box that I had to fill with 4,000 characters. Not 4,000 words but just 4,000 characters about yourself, your passion for your subject and information to strengthen your application. You frantically start to search the internet for information to help you understand this new task.
Eventually, when you sit in front of your seventh draft, you have an essay that explains why you want to go to university, what has inspired you, what you like about your subject and what you have done in the past that proves you know what you are applying for.
Looking forward
Submitting your application can leave you feeling anxious as your wait for the responses from universities, but it also gives you a sense of success and relief.
Not only did you just apply for five universities in the UK, but you managed to do it while decoding a foreign system of applications. 
This article was updated by Student Content Editor Seeta Bhardwa in January 2020. This article was originally published in January 2016.
Read more: What happens after you submit your Ucas application?
Featured image
Image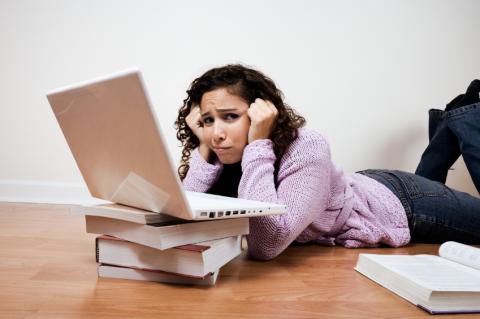 Standfirst
One international student offers a first-hand account of navigating the confusing hurdles to completing your application to a UK university through Ucas