Explore the rankings
No matter how much you already know about university options in the UK, you can learn even more detail about individual universities and how they compare with each other by using the Times Higher Education World University Rankings and the subject rankings.
The interactive rankings tables lets you filter universities by country, so if you type in "UK" you can see the rank of all UK universities in the top 1,000. You can click on a university to see more information on its profile, but you can also sort just the UK universities by a performance score such as teaching or innovation, or a "key statistic" such as gender ratio of students or staff-to-student ratio.
Or you can check out our article on the best universities in the UK for a quick comparison. 
For example, let's imagine that you want to study engineering and you hope to get some industry experience during or after your degree course. You might want to know which UK university is best for innovation – ie, which earns the most money from working with industry.
While you are sorting by various factors, you can save universities that interest you by adding them to a personal list. You can create a list of "best universities in the UK for innovation" and "universities in Northern England", for example, and then use both when making your decision.
---
The cost of studying at a university in the UK
---
Research funding opportunities
Many universities offer scholarships for international students, but the eligibility criteria vary. If funding is a deciding factor, it is worth researching scholarships and application deadlines well in advance.
The British Council's Education UK website provides a resource and search tool to help you find scholarships based on your intended study course and home region.
Choose a location
From St Andrews on Scotland's spectacular east coast to Oxford's dreaming spires, there is no shortage of eye-catching institutions and cities full of character. But selecting a university also means choosing where to live, and so all the factors you would consider when moving city also come into play.
Key considerations include living costs, culture, weather and a host of other features that vary from place to place.
Do you want to be in London, experiencing the hustle and bustle of the huge metropolis, but paying some of the highest rent prices in the country?
Or do you want to be in Nottingham – one of the UK's most affordable cities, with many student-friendly cafes but far fewer work opportunities than the capital?
Perhaps you'd rather be by the sea, in Brighton, Bournemouth, Southampton or Cardiff.
There's no right answer when it comes to choosing a location that suits your needs and preferences. Some students prefer Scotland because the tuition fees are cheaper; some opt for Northern Ireland because of a fascination with Celtic history and culture.
Think about your priorities, do your research, and then try to visit to get an even better idea of student life.
---
A day in the life of a university student in the UK
---
Contact and visit universities
When you have a shortlist of no more than 10 options, it's time to contact the universities to find out more. You can find the university contact details by using our university directory or by clicking on a university in a rankings table. The university will be able to provide you with more detail about courses, fees, funding and student life.
Although it is not possible in all circumstances, the best thing to do at this point is to attend a university open day. For all your extensive research and sorting of universities based on your priorities, nothing will give you a better sense of whether you want to live and study in a place than seeing it in person and meeting current students and staff.
Even if you can't visit a university, the admissions contact may be able to put you in touch with current students so you can hear first-hand what it is really like.
Learn about student life
Maybe you're an amateur actor, a chess champion, a green-fingered gardener or a wine connoisseur, UK universities cater for all manner of hobbies and enthusiasts, so you won't find it hard to pursue these extracurricular activities wherever you end up.
If all else fails and two universities are coming up equal on all counts, societies and recreational activities in the area could be one last deciding factor for you. Durham could help you launch a career in comedy, Manchester could give you the very first opportunity to play music gigs in local clubs, and Cambridge (or Oxford) could see you competing in The Boat Race in just a few years.
Read more: Tips for attending university open days
Featured image
Image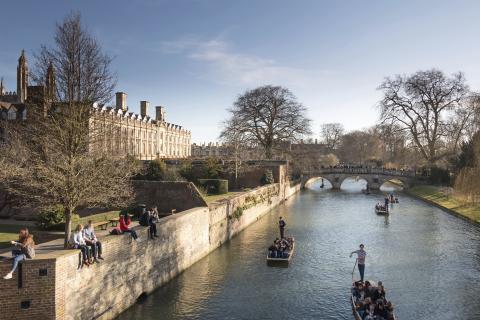 Standfirst
Guidance to start your journey to finding your ideal university in the UK