As a Filipino student pursuing an Erasmus Mundus master of arts in public policy, the Central European University (CEU) has provided a perfect balance of academic inquiry, career development and socialising.
I am consistently encouraged to ask about my fellow students' life stories, as they have such different experiences to my own. And I find that this is helping me to make better decisions, both as a student and as a future policymaker.
As an international student, one of the greatest experiences is having my opinions and preconceptions challenged. Whether in the classroom, in the hallway, or at one of Budapest's 'ruin pubs' (abandoned buildings that have been turned into new low-key clubs), conversations among students, faculty, and staff can challenge your world view at any time. From policy impact evaluation practices, to contestations of Christianity in the 8th century, we push each other to ground our opinions in facts.
In Budapest, CEU is part of a greater community which combines Western, Central, and Eastern European values – all surrounded by public spaces complete with timeless architecture. In a university and city that frames my public policy studies, I am blessed to be welcomed by hard-working Hungarians, and to hear the stories of their journeys. Their perspectives and experiences instil in me a profound appreciation for Hungarian culture.
In seven short months, I've found that Budapest's true beauty is embedded not in the built environment, but in the millions of people who walk its streets every day.
---
Student experience of international students 
International perspective: an American in the UAE
International perspective: a Canadian in Ireland
My experience as an international student at the University of Luxembourg
International perspective: a South African studying in the Netherlands
Falling in love with studying in Paris
The international experience at the London School of Economics
---
The combination of the diversity in the classroom and exploring the city has resulted in perfect opportunities to learn in different ways. I've traversed my new home like a sponge, soaking in as many perspectives as possible to better inform the decisions I make.
As I prepare to move on to the second year of my Erasmus Mundus programme in Barcelona, I appreciate the countless lessons I have learned during my time at CEU. More importantly, however, I remain optimistic about the future students who will, in turn, make this place their home. A picturesque crossroads where books of theory are simultaneously challenged and reinforced by the diversity of the student body and the richness of Hungarian tradition, CEU is a wonderful environment in which to learn.
Benjamin Jance is from the Philippines and is a student at the Central European University in Budapest.
---
Editor's note (2 June 2017):
The closure-threatened Central European University has announced that it will continue to enrol students in Budapest for the next academic year and has revealed that talks are underway between the Hungarian government and the US state of New York that the institution hopes will result in an agreement to resolve its future. Read more
Featured image
Image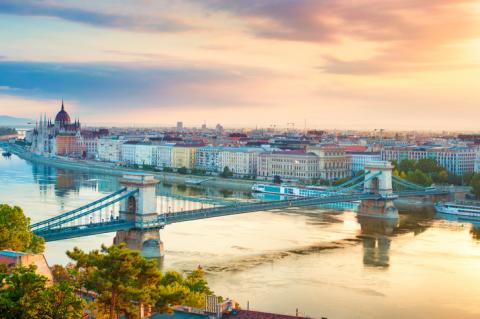 Standfirst
Benjamin Jance, a Filipino student at the Central European University in Budapest, reflects on his time there