I was an international high school student in the UK and I now study business analytics at the University of Southampton. I'm from Malaysia, so this means I've spent a lot of my life studying not only in a different country, but on a different continent. 
As an international student, you have to adapt to a whole new culture to integrate with the local community – a challenge that can take its toll.  Although the student experience means you're often surrounded by lots of people, you can still feel lonely at times. 
Before I moved, the advice I received from other international students was always about tangible things; they'd tell me the kind of winter coats I needed or which public transport to use, but I was never taught how to emotionally prepare myself for moving abroad. 
I wish I had known how isolating it can be at the beginning and what could be done to limit that feeling. I am now a peer leader at my university, where I provide informal support to help first-years with their integration to university life. 
Here are some tips I often give international students who are dealing with feelings of isolation at university.
---
If you're feeling lonely at university, you're not alone
How to deal with homesickness at university
How to readjust to campus life after the Covid-19 pandemic
Don't underestimate the power of asking 'how are you?'
---
Acknowledge the issue and find the right strategy
An important first step towards feeling less isolated at university is acknowledging how you feel – that way you can begin to tackle the issue.
From my own research, I've learned that a person can experience multiple reactions when dealing with culture shock and isolation in a new place. Some people reject both their original and new cultures (marginalisation); some preserve their original culture but reject the newer one (separation); some reject their original culture but adopt the newer one (assimilation); or you can adopt both cultures equally (integration).
I found that the integration method worked best for me in eliminating feelings of loneliness. By doing so, I remained open to all the potential friendships I could make with people of all backgrounds.
This strategy might be difficult to adopt initially because you might feel as though you are neglecting your values by immersing yourself in a new culture. But remember, international students do not have to choose between their culture of origin or culture of their study abroad country.
We are allowed to fully experience and embrace both cultures. By keeping an open mind to experiencing new cultures when moving abroad, you will be on the right path to minimising the isolating feeling that comes with moving abroad.
Join societies and attend them consistently
Once you have acknowledged how you feel, one way you could integrate into your student community is by joining clubs and societies. This can help you connect with other students through a shared interest.
Clubs and societies are a great way of meeting new people and picking up a new skill. For example, I am currently part of the classical Indian dance squad at the University of Southampton. Ironically I did not pick up this form of dance when I was in my home country and only decided to get more in touch with my roots once I'd left. I enjoy it very much because I've been able to meet people who are of the same ethnicity as I am and who I share some cultural norms with. 
However, from my personal experience, simply joining a club or society is not always enough to make meaningful connections. The key is to attend events regularly as you will have more opportunities to meet new people. 
Of course, university life can get busy and we may not always have the time to participate in multiple clubs and societies. My dance training usually takes up about four hours a week and we often compete in one or two competitions in an academic year, which is a big commitment alongside my workload. 
I have learned from this experience that it is more worthwhile to be an active member of one club as opposed to a casual member of many because it allows you to form much deeper friendships.  
Remember the bigger picture
Although moving abroad may seem daunting at first, being an international student is an incredibly rewarding experience and it's important to keep sight of this.
Having the opportunity to meet individuals from various socio-economic and cultural backgrounds is particularly enriching. 
International students who have gone through this experience are also able to enter the workforce equipped with skills such as resilience, collaboration, teamwork and resourcefulness. 
Remember that if you can overcome feelings of loneliness through embracing new cultures and forming new friendships, you'll develop personally and professionally in so many ways.
Featured image
Image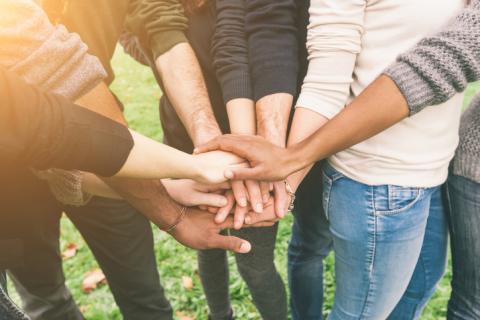 Standfirst
Dewiny Shri shares her experience of feeling lonely as an international student in the UK, with some advice for any other students feeling the same way