When choosing a university, students often think about which city they are going to live in for the next few years. They may be most concerned about the country, the rental price or the quality of public transportation. They may want to go to sunny Los Angeles or experience London's night life.
However, living in Paris as a student, a young man and a foreigner has taught me that there is another important factor to consider: love.
Only a few weeks of studying in Paris will rapidly show you why it is known as the City of Love. Getting lost in the narrow streets of the Latin Quarter or wandering in the big Haussmannien avenues on a Sunday afternoon will make you fall in love with the city's architecture.
A beer in Canal Saint-Martin or a coffee at Saint-Germain-des-Prés, will develop a passion for the Parisian lifestyle and this bohemian city.
---
The Best University Cities in 2017
Best universities in France
Best universities in Europe
---
The chance to study in a city that was home to famous names in science and in arts will make you dream big. Having classes in the same room in which Marie Curie once taught, visiting Victor Hugo's house or spending an afternoon in the Rodin Museum will make you fall in love with your studies even more.
The vast number of art and science museums, galleries, expositions and conferences confirm that Paris is definitely a city that loves arts and sciences.
On top of all of this, the diversity in the French capital makes it a globalised jungle of languages, flavours and faces. A Japanese neighborhood sits just next to the National Opera, the Indian and African communities share the same area and some of the best French crêpes in the city are made by Greek immigrants.
The city will make any international student feel welcome. You will learn to communicate with different languages, go to parties where you will meet students from the most unusual parts of the world and learn about different world views you had never thought of. But the most important thing is that Paris will give you a chance to appreciate and love the richness of human diversity.   
---
Student life in London: culture and cuisine
Studying in Asia - Hong Kong, or Singapore?
The appeal of a 'village atmosphere' on campus
---
To sum it up, Paris has taught me a lot about diversity, the world and myself. But if I had to give only one piece of advice about studying in Paris it is to allow yourself to fall in love with the city, for science, for arts, for humanity.
Paris is the city of love after all. 
Gabriel Rezende Nahas is a Brazilian engineering student who is currently part of a double degree programme between the University of São Paulo and École Polytechnique.
Featured image
Image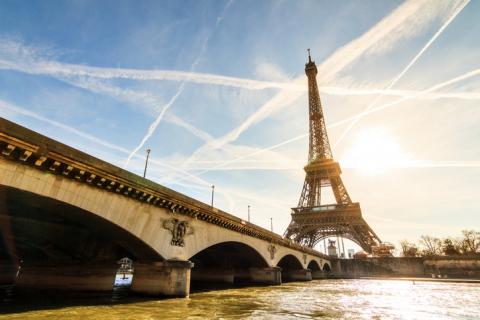 Standfirst
As Paris has just been named one of the top university cities, one student highlights his experiences as a student in the City of Love