Top 10 universities in the UK for social science degrees 2023
The social sciences are fields that explore the relationships between individuals and societies. Subjects under this umbrella include anthropology, archaeology, economics, geography, linguistics, politics, psychology and sociology.
In the UK, undergraduate courses tend to be in one subject within the social sciences as opposed to a singular social sciences degree.
However, if you are looking for a broader foundation in the social sciences, there are an increasing number of joint honours and liberal arts courses on offer that allow you to study several social science subjects alongside each other.
Below are the best universities for social sciences in the, UK according to the Times Higher Education World University Rankings 2023.
---
Best universities in the world for social science degrees
Best universities for social sciences degrees in the US
Best universities for social sciences degrees in Canada
Best universities for social sciences degrees in Australia
---
The University of Manchester's School of Social Sciences offers both undergraduate and postgraduate degree programmes. Courses include criminology, economics, law, philosophy, politics, social anthropology, social statistics and sociology. There are also PhD programmes available.
The university has a number of centres and institutes that facilitate research in the social sciences. These include the Cathie Marsh Institute for Social Research and the Mitchell Centre for Social Network Analysis.
Located on its central London campus, UCL's Social Research Institute specialises in the areas of education, employment, family, gender, health and well-being, migration and inequalities.
At the undergraduate level, UCL offers an interdisciplinary bachelor of social sciences degree for those looking for a broad foundation in the field. Students are taught how to understand and shape future policy and engage with global perspectives. Core modules include sociology, psychology and research methods, but students can choose additional modules that suit their own areas of interest.
At the graduate level, research can be carried out at across any of the institute's seven sociology centres.
---
What can you do with a media and communications degree?
What can you do with a geography degree?
What can you do with a politics degree?
What can you do with a sociology degree?
---
The London School of Economics and Political Science (LSE) is located in central London and is one of the world's leading specialist social science universities. It is particularly well known for its highly international student body, which represents about 140 countries.
There are more than 40 undergraduate degree programmes available across the social sciences. These include courses in anthropology, geography, history, economics and international relations. There are also a range of graduate courses on offer for students seeking to conduct research in these fields.
The university records a monthly podcast that includes discussions with leading social scientists. In response to the Covid-19 outbreak, the university released an episode of the podcast called "What's the point of social science in a pandemic?", in which experts discuss how social scientists have contributed to overcoming the virus.
The University of Cambridge School of the Humanities and Social Sciences is comprised of seven main institutions including history, human, social and political science and history and philosophy of science among others.
The school offers a range social science courses at both undergraduate and postgraduate level including human, social and political sciences (HSPS), geography, law, linguistics and many more. In all courses, students are taught different methodologies such as ethnography, quantitative analysis of big data and analysis of material culture and past societies.
Perhaps the most famous social sciences degree at the University of Oxford is PPE: philosophy, politics and economics. A significant number of British prime ministers studied PPE at Oxford. Nobel Peace prizewinner and advocate for women's education Malala Yousafzai also recently graduated from the course.
Aside from PPE, undergraduate courses within the social sciences include geography, archaeology and anthropology, and law and human sciences. There are also a range of research and teaching postgraduate courses in the social sciences that includes history, conservation management, international relations and sociology.
The University of Oxford Social Sciences Division is thought to be one of the world's largest groupings of social scientists. Research is carried out in areas including aid, poverty and development, conflict, justice, climate change and resource management. Most recently, the university's Blavatnik School of Government agreed to collaborate with other institutions as part of a £2 million global policy project to address the social impacts of Covid-19.
---
Top universities in the UK for social science degrees 2023
Click each institution to view its full World University Rankings 2023 results. 
Featured image
Image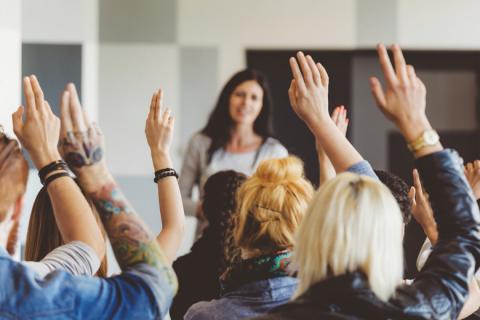 Standfirst
Explore the best universities in the UK for social sciences degrees, using data from the Times Higher Education World University Rankings 2023