Top 10 universities for psychology
Scroll down for the full list of best universities for psychology degrees
Psychology is the study of the mind and human behaviour. Psychology students will learn about emotions, what motivates us and how we interact with each other.
Many psychology graduates go on to become professional psychologists; however, a degree in psychology can also lead to careers in childcare, social work or in the legal profession. Scroll down for a full guide to what you can do with a psychology degree.
This year, Times Higher Education has released a ranking of the 600 best universities for psychology degrees. The ranking features 47 countries.
Stanford University is back in the number one position after conceding the spot to newcomer the University of Cambridge last year. The University of Cambridge is now in second place position.
Nearly a quarter of the universities in the overall ranking (153 universities) are in the US. The next most-represented country is the UK, with 79 universities present. Australia, Germany and Canada are also well represented, with 35, 32 and 29 universities, respectively.
The ranking uses the same methodology as the Times Higher Education World University Rankings, but with a higher weighting for citations and a lower weighting for teaching. The full methodology can be found here.
---
Best universities for psychology degrees in Canada
Best universities for psychology degrees in Australia
Best universities for psychology degrees in the UK
Best universities for psychology degrees in the US
---
The top 5 universities for psychology degrees
Psychology is one of the most popular courses of study at undergraduate level at Harvard University.

Undergraduate students can choose one of three study tracks: the general track, which offers the greatest flexibility; the cognitive neuroscience and evolutionary psychology track; and the cognitive science track.
The graduate programme covers four major research themes: cognition, brain and behaviour; developmental psychology; social psychology; and clinical science.
The UCL Division of Psychology and Language Sciences is the largest department of its kind in the UK, with more than 120 academic staff members and approximately 1,500 students.
The undergraduate programme at UCL is accredited by the British Psychological Society, and graduates are eligible to become members.
As well as undergraduate courses, the department offers 20 master's degrees in topics including business psychology, neuroscience, decision science and human-computer interaction.
The psychology department at Princeton University has produced six Distinguished Contributions awards from the American Psychological Association, one Nobel prizewinner and three William James Fellow Awards from the Association for Psychological Science.
Graduate study is focused on systems neuroscience, cognitive neuroscience, perception and cognition, personality and social psychology, and physiological psychology.
The department is closely affiliated with the Princeton Neuroscience Institute, which conducts research on neuroscience and psychological function.
---
Best universities for arts and humanities
Best universities for business and economics
Best universities for clinical, pre-clinical and health
Best universities for computer science
Best universities for life sciences
Best universities for physical sciences
Best universities for social sciences
Best universities for law degrees
Best universities for education degrees
Best universities for engineering degrees
---
The psychological and behavioural sciences tripos at the University of Cambridge covers teaching in cognitive, social, developmental and biological psychology within the broader context of the behavioural sciences.
Undergraduates are able to conduct laboratory work from their second year onwards to supplement their coursework and seminar learning.
As students progress through the course, there are opportunities to specialise further.
Potential study areas include statistics, neuroanatomy, neurotransmitters, neuroimaging, developmental psychology, psychopathology, cognitive psychology, language, gender, family relationships and influences, personality and group social behaviour.
---
What can you do with a psychology degree?
---
The department of psychology at Stanford University was one of the first to be established at the institution.
Research is carried out in areas including addictive behaviours, psychopathology and risk, and stereotyping.
Undergraduate and postgraduate programmes are available, with the latter emphasising research training. The department is split into five research groups known as department areas, namely science, neuroscience, cognitive psychology, developmental psychology and social psychology.
The department has close ties with many other departments at Stanford, such as biology, law, medicine and business. There are also aims to increase participation in various interdisciplinary programmes on campus.
Top universities for psychology degrees 2023
Click on each institution to view its World University Ranking 2023 profile
Psychology rank 2023

 

Psychology rank 2022

 

University
Country/region

 

1

 

 

2

 

Stanford University
United States

 

2

 

 

1

 

University of Cambridge
United Kingdom

 

3

 

 

3

 

Princeton University
United States

 

4

 

 

6

 

UCL
United Kingdom

 

5

 

 

4

 

Harvard University
United States

 

6

 

 

5

 

University of California, Berkeley
United States

 

7

 

 

8

 

Yale University
United States

 

8

 

 

12

 

King's College London
United Kingdom

 

9

 

 

9

 

University of Pennsylvania
United States

 

10

 

 

10

 

University of Michigan-Ann Arbor
United States

 

11

 

 

11

 

University of California, Los Angeles
United States

 

12

 

 

7

 

The University of Chicago
United States

 

13

 

 

17

 

University of Amsterdam
Netherlands

 

14

 

 

=13

 

University of British Columbia
Canada

 

15

 

 

=13

 

New York University
United States

 

16

 

 

16

 

Columbia University
United States

 

17

 

 

27

 

LMU Munich
Germany

 

18

 

 

15

 

Northwestern University
United States

 

19

 

 

19

 

University of Toronto
Canada

 

20

 

 

=25

 

KU Leuven
Belgium

 

21

 

 

20

 

Cornell University
United States

 

22

 

 

24

 

University of Melbourne
Australia

 

=23

 

 

=22

 

Carnegie Mellon University
United States

 

=23

 

 

21

 

Duke University
United States

 

=23

 

 

28

 

Johns Hopkins University
United States

 

26

 

 

35

 

Utrecht University
Netherlands

 

27

 

 

45

 

Peking University
China

 

28

 

 

46

 

The University of Queensland
Australia

 

=29

 

 

18

 

University of Edinburgh
United Kingdom

 

=29

 

 

38

 

University of Minnesota
United States

 

31

 

 

41

 

McGill University
Canada

 

32

 

 

34

 

University of California, Davis
United States

 

33

 

 

32

 

University of California, San Diego
United States

 

34

 

 

=25

 

University of Illinois at Urbana-Champaign
United States

 

=35

 

 

44

 

Karolinska Institute
Sweden

 

=35

 

 

=36

 

University of Virginia (Main campus)
United States

 

37

 

 

30

 

University of Texas at Austin
United States

 

38

 

 

31

 

University of Washington
United States

 

39

 

 

=22

 

University of Wisconsin-Madison
United States

 

40

 

 

43

 

London School of Economics and Political Science
United Kingdom

 

41

 

 

=49

 

Vrije Universiteit Amsterdam
Netherlands

 

42

 

 

61

 

Humboldt University of Berlin
Germany

 

43

 

 

=59

 

University of Zurich
Switzerland

 

44

 

 

42

 

Vanderbilt University
United States

 

45

 

 

29

 

UNSW Sydney
Australia

 

=46

 

 

=67

 

Cardiff University
United Kingdom

 

=46

 

 

=65

 

University of Vienna
Austria

 

=48

 

 

51

 

Boston University
United States

 

=48

 

 

58

 

National University of Singapore
Singapore

 

=48

 

 

47

 

Tilburg University
Netherlands

 

51

 

 

57

 

Radboud University Nijmegen
Netherlands

 

52

 

 

33

 

University of California, Irvine
United States

 

53

 

 

=39

 

Ohio State University (Main campus)
United States

 

54

 

 

151–175

 

Monash University
Australia

 

55

 

 

=39

 

University of North Carolina at Chapel Hill
United States

 

56

 

 

62

 

University of Groningen
Netherlands

 

57

 

 

=78

 

University of California, Santa Barbara
United States

 

58

 

 

69

 

Washington University in St Louis
United States

 

59

 

 

=59

 

Indiana University
United States

 

60

 

 

=53

 

Penn State (Main campus)
United States

 

=61

 

 

=73

 

University of Auckland
New Zealand

 

=61

 

 

=67

 

Brown University
United States

 

63

 

 

=36

 

University of Sydney
Australia

 

=64

 

 

101–125

 

University of Bristol
United Kingdom

 

=64

 

 

48

 

University of Rochester
United States

 

66

 

 

81

 

University of Maryland, College Park
United States

 

67

 

 

=82

 

Maastricht University
Netherlands

 

68

 

 

=65

 

University of Mannheim
Germany

 

=69

 

 

64

 

Ghent University
Belgium

 

=69

 

 

=49

 

University of Kent
United Kingdom

 

71

 

 

=53

 

University of Hong Kong
Hong Kong

 

=72

 

 

126–150

 

University of Birmingham
United Kingdom

 

=72

 

 

=70

 

The University of Tokyo
Japan

 

=74

 

 

72

 

Dartmouth College
United States

 

=74

 

 

63

 

University of Tübingen
Germany

 

76

 

 

=82

 

Free University of Berlin
Germany

 

=77

 

 

=95

 

University of Exeter
United Kingdom

 

=77

 

 

98

 

Leiden University
Netherlands

 

79

 

 

77

 

Australian National University
Australia

 

80

 

 

88

 

Chinese University of Hong Kong
Hong Kong

 

81

 

 

52

 

Arizona State University (Tempe)
United States

 

82

 

 

57

 

University of Manchester
United Kingdom

 

83

 

 

=70

 

University of St Andrews
United Kingdom

 

84

 

 

=95

 

The University of Western Australia
Australia

 

85

 

 

101–125

 

Ruhr University Bochum
Germany

 

86

 

 

=73

 

Nanyang Technological University, Singapore
Singapore

 

87

 

 

99

 

Kyoto University
Japan

 

88

 

 

126–150

 

University of Padua
Italy

 

89

 

 

92

 

University of Colorado Boulder
United States

 

90

 

 

101–125

 

University of Pittsburgh-Pittsburgh campus
United States

 

91

 

 

NR

 

Heidelberg University
Germany

 

92

 

 

=95

 

University of York
United Kingdom

 

93

 

 

101–125

 

University of Bath
United Kingdom

 

94

 

 

91

 

University of Glasgow
United Kingdom

 

=95

 

 

84

 

Université Catholique de Louvain
Belgium

 

=95

 

 

76

 

University of Warwick
United Kingdom

 

97

 

 

101–125

 

University of Basel
Switzerland

 

98

 

 

126–150

 

University of Konstanz
Germany

 

99

 

 

=78

 

Aarhus University
Denmark

 

100

 

 

101–125

 

TU Dresden
Germany

 

101–125

 

 

89

 

Beijing Normal University
China

 

101–125

 

 

126–150

 

Birkbeck, University of London
United Kingdom

 

101–125

 

 

126–150

 

Curtin University
Australia

 

101–125

 

 

80

 

Emory University
United States

 

101–125

 

 

101–125

 

University of Erlangen-Nuremberg
Germany

 

101–125

 

 

126–150

 

University of Freiburg
Germany

 

101–125

 

 

201–250

 

University of Lausanne
Switzerland

 

101–125

 

 

NR

 

Leuphana University of Lüneburg
Germany

 

101–125

 

 

251–300

 

University of Liverpool
United Kingdom

 

101–125

 

 

151–175

 

University of Macau
Macao

 

101–125

 

 

151–175

 

Macquarie University
Australia

 

101–125

 

 

55

 

Michigan State University
United States

 

101–125

 

 

201–250

 

University of Neuchâtel
Switzerland

 

101–125

 

 

151–175

 

University of Notre Dame
United States

 

101–125

 

 

=93

 

University of Otago
New Zealand

 

101–125

 

 

=93

 

University of Potsdam
Germany

 

101–125

 

 

NR

 

Purdue University West Lafayette
United States

 

101–125

 

 

101–125

 

University of Sheffield
United Kingdom

 

101–125

 

 

201–250

 

Simon Fraser University
Canada

 

101–125

 

 

101–125

 

University of Southampton
United Kingdom

 

101–125

 

 

75

 

University of Southern California
United States

 

101–125

 

 

126–150

 

Stony Brook University
United States

 

101–125

 

 

87

 

Trinity College Dublin
Ireland

 

101–125

 

 

=85

 

University of Waterloo
Canada

 

101–125

 

 

176–200

 

University of the West of England
United Kingdom

 

126–150

 

 

201–250

 

University of Adelaide
Australia

 

126–150

 

 

126–150

 

Australian Catholic University
Australia

 

126–150

 

 

151–175

 

University of Bern
Switzerland

 

126–150

 

 

126–150

 

University of Calgary
Canada

 

126–150

 

 

301–400

 

Central Queensland University
Australia

 

126–150

 

 

126–150

 

University of Cologne
Germany

 

126–150

 

 

101–125

 

University of Copenhagen
Denmark

 

126–150

 

 

201–250

 

Flinders University
Australia

 

126–150

 

 

90

 

Georgia Institute of Technology
United States

 

126–150

 

 

151–175

 

Goldsmiths, University of London
United Kingdom

 

126–150

 

 

101–125

 

Lancaster University
United Kingdom

 

126–150

 

 

176–200

 

Maynooth University
Ireland

 

126–150

 

 

126–150

 

University of Münster
Germany

 

126–150

 

 

126–150

 

University of Nottingham
United Kingdom

 

126–150

 

 

101–125

 

Nottingham Trent University
United Kingdom

 

126–150

 

 

126–150

 

University of Regina
Canada

 

126–150

 

 

201–250

 

Royal Holloway, University of London
United Kingdom

 

126–150

 

 

101–125

 

Rutgers University – New Brunswick
United States

 

126–150

 

 

101–125

 

Sapienza University of Rome
Italy

 

126–150

 

 

101–125

 

University of Sussex
United Kingdom

 

126–150

 

 

176–200

 

Ulm University
Germany

 

126–150

 

 

126–150

 

University of Victoria
Canada

 

126–150

 

 

100

 

Victoria University of Wellington
New Zealand

 

126–150

 

 

151–175

 

Yonsei University (Seoul campus)
South Korea

 

126–150

 

 

151–175

 

York University
Canada

 

151–175

 

 

126–150

 

University of Arizona
United States

 

151–175

 

 

101–125

 

University of Barcelona
Spain

 

151–175

 

 

201–250

 

Boston College
United States

 

151–175

 

 

126–150

 

University of California, Santa Cruz
United States

 

151–175

 

 

101–125

 

University of Connecticut
United States

 

151–175

 

 

101–125

 

Durham University
United Kingdom

 

151–175

 

 

151–175

 

University of Florida
United States

 

151–175

 

 

176–200

 

University of Geneva
Switzerland

 

151–175

 

 

151–175

 

University of Georgia
United States

 

151–175

 

 

126–150

 

University of Graz
Austria

 

151–175

 

 

251–300

 

University of Jyväskylä
Finland

 

151–175

 

 

151–175

 

University of Leeds
United Kingdom

 

151–175

 

 

251–300

 

University of Leicester
United Kingdom

 

151–175

 

 

101–125

 

Linköping University
Sweden

 

151–175

 

 

126–150

 

University of Luxembourg
Luxembourg

 

151–175

 

 

176–200

 

University of Massachusetts
United States

 

151–175

 

 

151–175

 

University of Miami
United States

 

151–175

 

 

151–175

 

Mizzou - University of Missouri
United States

 

151–175

 

 

101–125

 

National Taiwan University (NTU)
Taiwan

 

151–175

 

 

151–175

 

Newcastle University
United Kingdom

 

151–175

 

 

251–300

 

University of Newcastle
Australia

 

151–175

 

 

251–300

 

University of North Carolina at Greensboro
United States

 

151–175

 

 

201–250

 

University of Surrey
United Kingdom

 

151–175

 

 

101–125

 

University of Twente
Netherlands

 

151–175

 

 

151–175

 

Western University
Canada

 

176–200

 

 

151–175

 

Aston University
United Kingdom

 

176–200

 

 

251–300

 

Chung-Ang University
South Korea

 

176–200

 

 

201–250

 

Dalhousie University
Canada

 

176–200

 

 

201–250

 

University of Denver
United States

 

176–200

 

 

201–250

 

Eötvös Loránd University
Hungary

 

176–200

 

 

251–300

 

University of Essex
United Kingdom

 

176–200

 

 

126–150

 

Florida State University
United States

 

176–200

 

 

176–200

 

Friedrich Schiller University Jena
Germany

 

176–200

 

 

201–250

 

Goethe University Frankfurt
Germany

 

176–200

 

 

101–125

 

HSE University
Russian Federation

 

176–200

 

 

126–150

 

University of Innsbruck
Austria

 

176–200

 

 

151–175

 

University of Iowa
United States

 

176–200

 

 

NR

 

Jönköping University
Sweden

 

176–200

 

 

176–200

 

King Abdulaziz University
Saudi Arabia

 

176–200

 

 

NR

 

Korea University
South Korea

 

176–200

 

 

201–250

 

Université Libre de Bruxelles
Belgium

 

176–200

 

 

151–175

 

McMaster University
Canada

 

176–200

 

 

176–200

 

Northeastern University
United States

 

176–200

 

 

176–200

 

University of Oslo
Norway

 

176–200

 

 

126–150

 

University of Reading
United Kingdom

 

176–200

 

 

=85

 

Tel Aviv University
Israel

 

176–200

 

 

151–175

 

University of Turku
Finland

 

176–200

 

 

251–300

 

University College Cork
Ireland

 

176–200

 

 

301–400

 

Washington State University
United States

 

176–200

 

 

151–175

 

University of Würzburg
Germany
View the full table of the best universities for psychology degrees
Featured image
Image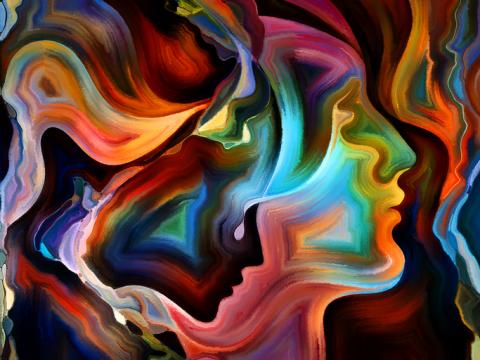 Standfirst
Find the best colleges for psychology using Times Higher Education's World University Rankings 2023 data