Top 10 universities in Australia for law degrees 2022
Students who study law at an Australian university will graduate with a Bachelor of Laws (LLB) degree, which takes four years to complete. A law degree obtained in Australia may be recognised in other countries, depending on where graduates go on to practise. Further tests or qualifications may be required to specialise.
A law degree is versatile because it provides students with transferrable skills than can be applied to a range of careers. Many law graduates go on to practise law and become barristers and solicitors but it is just as common for law graduates to pursue a non-legal career in the field of business, journalism or technology, for example.
These are the top universities for law in Australia.
---
Best universities for law degrees in the world
Best universities for law degrees in Canada
Best universities for law degrees in the UK
Best universities for law degrees in the US
---
Established in 1936, The University of Queensland School of Law was the state's first law school. 
It offers both undergraduate and postgraduate degrees. Undergraduates can study the Bachelor of Laws (Honours) as a single degree or they can combine it with another degree programme such as business management, economics or journalism.
There are a range of master's programmes available: Master of Laws, Master of International Law, Master of International Commercial Law and dual master's programmes.
About 30 per cent of students studying in the school of law are registered on the pro bono roster. The Pro Bono Centre aims to teach students the importance of access to justice and to develop their understanding of the pro bono legal service.
The university is committed to five research impact themes: transforming societies, building better bioeconomies, resilient environments and livelihoods, designing technology for tomorrow and leading healthy lives. With these goals in mind, the law school works in collaboration with several research groups including the Australian Centre for Public, International and Comparative Law, and Food Security and Intellectual Property.
The University of Sydney Law School was established in 1855. Law was one of the first disciplines at the university, alongside arts and medicine.
The law school offers a selection of degrees including the Bachelor of Laws (LLB), Juris Doctor (JD), Master of Laws (LLM), specialist master's and graduate diplomas and postgraduate research degrees.
The university has developed Industry and Community Project Units, which give students the opportunity to solve real legal problems with industry partners. The law school has also set up two legal clinics: the Public Interest Law Clinic and the Law and Social Justice Clinic, which allow students to apply what they have learnt in the classroom to real-world issues.
The offshore study electives allow students to develop their understanding of country-specific legal jurisdictions and learn more broadly about issues such as human rights, international law and legal theory. Some of these international programmes include the Sydney Law School in Europe, the Shanghai Winter School and the Southeast Asia Field School.
---
What can you do with a law degree?
---
Australian National University (ANU) College of Law was founded in 1960. 
The College of Law offers a range of undergraduate, postgraduate and research degrees. These include the Bachelor of Laws (Honours), Juris Doctor, Master of Laws, Master of International Law and Diplomacy, Graduate Certificate of Law and the Graduate Certificate of New Technologies Law.
ANU College of Law focuses its research on a number of key areas: administrative law, constitutional law, international law, international security law, environmental law and government and regulation. This research is carried out at the college's five research centres.
It also hosts events to engage with the public. The Phillipa Weeks Lecture is given each year in memory of late ANU professor Philippa Weeks, and focuses on labour law. The National Law Reform Conference is held annually and is attended by some of Australia's leading policy experts, legal practitioners and researchers who explore key areas of the law that need reforming.
Undergraduate students at UNSW Sydney study law as part of a double degree, which means they graduate with a Bachelor of Laws and another non-law degree. UNSW law also offers the Juris Doctor as well as the Master of Laws and research degrees.
The university has set up an academic exchange programme with more than 80 law schools across 40 countries. This is one of the largest student exchange programmes in Australia. Students are given the opportunity to study abroad for one, two or three terms during their fourth or fifth year of an undergraduate degree.
UNSW Law carries out research in the fields of human rights, international finance, technology and the law, environmental protection, contracts, and justice for Indigenous peoples. The faculty has 10 centres and institutes facilitating this research, including the Allens Hub for Technology, Law and Innovation and the Andrew & Renata Kaldor Centre for International Refugee Law.
The University of Melbourne Law School was established in 1857. 
The Melbourne JD is the only degree offered by the law school that allows graduates to enter the legal profession in all Australian jurisdictions. It can also be used in many law jurisdictions across the globe. Students can also study the Melbourne Law Masters, which is recognised internationally, or the graduate research degree.
Melbourne Law School is committed to public engagement and therefore hosts a number of events including conferences, lectures and workshops, which give students the opportunity to engage with the local community. One of the school's more recent events was the Centre for AI and Digital Ethics Summer Research Academy.
Melbourne Law School has more than 20,000 active alumni in at least 90 countries. Notable alumni include several prime ministers: Alfred Deakin, Harold Holt, Julia Gillard and Robert Menzies. Governor-Generals Sir Ninian Stephen and Sir Zelman Cowen are also graduates of the law school, as well as Sir Owen Dixon, one of Australia's greatest jurists.
---
Top universities for law degrees in Australia 2022
Click each institution to view its World University Rankings 2022 profile
Featured image
Image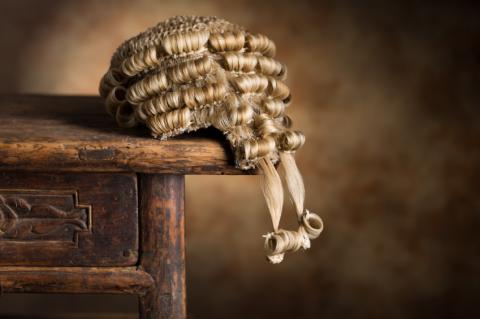 Standfirst
Find the best universities for law degrees in Australia using Times Higher Education's World University Rankings 2022 data