Top 10 universities in the world for computer science degrees
Scroll down for the full list of best universities in the world for computer science.
Studying computer science is a smart bet in today's world, as the career opportunities for tech-savvy graduates are expanding every year.
There is also an extensive choice of universities when it comes to deciding where to study the subject.
Some 891 schools feature in the ranking for computer science by Times Higher Education this year.
---
Best universities for arts and humanities
Best universities for business and economics
Best universities for clinical, pre-clinical and health
Best universities for engineering and technology
Best universities for life sciences
Best universities for physical sciences
Best universities for social sciences
Best universities for law degrees
Best universities for education degrees
Best universities for psychology degrees
---
Just over a sixth of the featured universities are American, and 59 institutions are based in the UK. Canada is represented by 27 institutions, while 26 Australian universities are ranked. 
Computer science degrees vary in their focus and specialisms. Some courses are very theoretical, while others are more focused on programming.
The ranking uses the same methodology as the World University Rankings, but with slightly higher weighting given to the innovation metric and lower weighting for citations. The full methodology can be found here.
Scroll down to find out what you can do with a computer science degree.
---
Best universities in the world
Best universities in the United States
Best universities in the UK
Best universities in Canada
Best universities in Australia
Best universities in Europe
Best universities in France
Best universities in the Netherlands
Best universities in Germany
---
Top 5 universities for computer science
-ETH Zurich dates back to 1855, just a few years after the formation of the federal state of Switzerland.
-Created as a centre for scientific knowledge and innovation, it remains a top institution for a range of subjects.
ETH Zurich has a history of developing software and designing computer systems. Eventually, these projects called for a dedicated computer science department, which was created in 1981.
The department covers many areas of computer science, including computational intelligence, networks and distributed systems, algorithms and theory, and information security. Different programming languages are also taught on software engineering courses.
There are close relationships with other departments within the university and with partners in business and industry, such as IBM, Microsoft, Google, SAP and Disney, with which the university collaborates on research projects.
-The undergraduate computer science course at the University of Cambridge teaches a core selection of modules that provide students with the foundations of the subject in the first year.
- In the second and third years, students are able to specialise in their own choice of modules.
All aspects of modern computer science are covered in the comprehensive programme, along with the underlying theory and foundations in economics, law and business.
Students will also develop practical skills, such as programming in various languages including OCaml, Java, C/C++ and Prolog.
There are more than 1,000 specialist computing and advanced technology companies in the area where students are often able to gain work experience. 
-The department of electrical engineering and computer science at the Massachusetts Institute of Technology confidently declares: "Our students change the world".
-Many of its alumni feature on lists of influential entrepreneurs making an impact at home and abroad.
Students are encouraged to develop start-ups, and research projects have explored problems such as calculating the financial risks of renewable energy and developing faster parallel computing.
Undergraduates are enrolled on a flexible curriculum that allows them to focus on both abstract theory and practical problems in computer science. Students can major in computer science or in both computer science and molecular biology.
Graduates go on to design video games, work on supercomputers, research robotics and often join big companies such as Google and Microsoft.
---
What can you do with a computer science degree?
---
-The Stanford University computer science department was established in 1965.
-The department offers bachelor's of science, master's of science and doctor of philosophy degrees.
The department undertakes research in many areas, including artificial intelligence, robotics, foundations of computer science, scientific computing and programming systems. There is also a strong emphasis on interdisciplinary research across chemistry, genetics, linguistics, construction and medicine, among others.
The home of the computer science department is the Gates Computer Science Building, named after Bill Gates, who donated $6 million to the project.
-Although computer science is a relatively modern discipline, the University of Oxford has one of the oldest departments in the country, formerly known as the Oxford University Computing Laboratory.
-Since its beginnings, the department has provided lectures for undergraduates and trained research students at postgraduate level.
In addition to core computer science topics, students can take courses in computational biology, quantum computing, information systems, software verification, software engineering and computational linguistics.
The department offers three undergraduate degrees: single honours computer science, mathematics and computer science, and computer science and philosophy.
Like other students, computer science students – whether undergraduate or postgraduate – belong to one of Oxford's colleges, where they live, eat, socialise and study.
---
Women in STEM: stories from MIT students
Studying at POSTECH, South Korea
Caltech: 'uniquely difficult but a wonderful place to study'
Keeping up with coding
Women in STEM: 'I hope that one day the tech sector will be more diverse'
---
Best universities for computer science 2022
Click each institution to view its World University Ranking 2022 profile
| | | | |
| --- | --- | --- | --- |
| Computer Science Rank 2022 | Computer Science Rank 2021 | University | Country/region |
| 1 | 1 | University of Oxford | United Kingdom |
| 2 | 2 | Stanford University | United States |
| 3 | 3 | Massachusetts Institute of Technology | United States |
| =4 | 6 | University of Cambridge | United Kingdom |
| =4 | 4 | ETH Zurich | Switzerland |
| 6 | 5 | Carnegie Mellon University | United States |
| 7 | 7 | Harvard University | United States |
| =8 | 9 | University of California, Berkeley | United States |
| =8 | 8 | National University of Singapore | Singapore |
| 10 | 11 | Princeton University | United States |
| 11 | =16 | University of California, Los Angeles | United States |
| 12 | 12 | Tsinghua University | China |
| 13 | 25 | California Institute of Technology | United States |
| 14 | =14 | Technical University of Munich | Germany |
| 15 | =18 | Nanyang Technological University, Singapore | Singapore |
| 16 | 21 | University of Washington | United States |
| =17 | =14 | Cornell University | United States |
| =17 | 28 | Peking University | China |
| 19 | =16 | École Polytechnique Fédérale de Lausanne | Switzerland |
| 20 | 20 | University of Illinois at Urbana-Champaign | United States |
| 21 | 13 | Georgia Institute of Technology | United States |
| 22 | =18 | UCL | United Kingdom |
| 23 | 24 | Columbia University | United States |
| 24 | 23 | University of Toronto | Canada |
| 25 | 22 | University of Edinburgh | United Kingdom |
| 26 | 31 | The Hong Kong University of Science and Technology | Hong Kong |
| 27 | 29 | Yale University | United States |
| =28 | 27 | Johns Hopkins University | United States |
| =28 | 26 | University of Michigan-Ann Arbor | United States |
| 30 | 35 | Shanghai Jiao Tong University | China |
| 31 | =32 | University of Pennsylvania | United States |
| 32 | 36 | New York University | United States |
| 33 | 37 | University of California, San Diego | United States |
| 34 | 34 | University of Montreal | Canada |
| 35 | 30 | University of Texas at Austin | United States |
| 36 | =32 | The University of Chicago | United States |
| 37 | 42 | Korea Advanced Institute of Science and Technology (KAIST) | South Korea |
| 38 | 41 | The University of Tokyo | Japan |
| 39 | 43 | Chinese University of Hong Kong | Hong Kong |
| 40 | 40 | Zhejiang University | China |
| =41 | 39 | University of Hong Kong | Hong Kong |
| =41 | 47 | Seoul National University | South Korea |
| 43 | 38 | University of Southern California | United States |
| 44 | =45 | Paris Sciences et Lettres – PSL Research University Paris | France |
| 45 | 44 | University of Wisconsin -Madison | United States |
| 46 | 49 | University of Maryland, College Park | United States |
| 47 | =45 | University of Waterloo | Canada |
| 48 | NR | Institut Polytechnique de Paris | France |
| 49 | 48 | University of British Columbia | Canada |
| 50 | 52 | LMU Munich | Germany |
| 51 | 64 | University of Melbourne | Australia |
| 52 | =59 | RWTH Aachen University | Germany |
| 53 | 50 | KU Leuven | Belgium |
| 54 | =56 | McGill University | Canada |
| 55 | 58 | University of California, Santa Barbara | United States |
| =56 | 65 | Australian National University | Australia |
| =56 | 62 | National Taiwan University (NTU) | Taiwan |
| 58 | 68 | University of Science and Technology of China | China |
| 59 | 53 | Delft University of Technology | Netherlands |
| 60 | 63 | Nanjing University | China |
| 61 | =56 | Technical University of Berlin | Germany |
| 62 | 61 | Technical University of Darmstadt | Germany |
| 63 | 69 | Karlsruhe Institute of Technology | Germany |
| 64 | 79 | Hong Kong Polytechnic University | Hong Kong |
| =65 | 51 | Duke University | United States |
| =65 | =71 | Sorbonne University | France |
| =65 | 54 | UNSW Sydney | Australia |
| =68 | 90 | Fudan University | China |
| =68 | 76 | University of Manchester | United Kingdom |
| 70 | 83 | University of Technology Sydney | Australia |
| 71 | =71 | Kyoto University | Japan |
| 72 | =91 | Moscow Institute of Physics and Technology (MIPT) | Russian Federation |
| 73 | 94 | University of North Carolina at Chapel Hill | United States |
| 74 | 70 | University of Sydney | Australia |
| 75 | 77 | Penn State (Main campus) | United States |
| 76 | NR | Université Paris-Saclay | France |
| =77 | 86 | Brown University | United States |
| =77 | 67 | Rice University | United States |
| 79 | 66 | Aalto University | Finland |
| 80 | =59 | University of Freiburg | Germany |
| =81 | =96 | Indian Institute of Science | India |
| =81 | 93 | University of Massachusetts | United States |
| =83 | 88 | University of California, Irvine | United States |
| =83 | =74 | Virginia Polytechnic Institute and State University | United States |
| 85 | 73 | KTH Royal Institute of Technology | Sweden |
| 86 | 101–125 | Northwestern University | United States |
| 87 | =74 | University of Amsterdam | Netherlands |
| =88 | =84 | City University of Hong Kong | Hong Kong |
| =88 | NR | National Yang Ming Chiao Tung University | Taiwan |
| =88 | =96 | Tokyo Institute of Technology | Japan |
| 91 | 101–125 | University of Southampton | United Kingdom |
| 92 | 101–125 | University of Birmingham | United Kingdom |
| =93 | 89 | University of Luxembourg | Luxembourg |
| =93 | 151–175 | Monash University | Australia |
| =93 | 87 | University of Zurich | Switzerland |
| 96 | 82 | Vrije Universiteit Amsterdam | Netherlands |
| =97 | =80 | TU Wien | Austria |
| =97 | =80 | Technion Israel Institute of Technology | Israel |
| 99 | 101–125 | Queen Mary University of London | United Kingdom |
| 100 | =91 | Michigan State University | United States |
| 101–125 | =100 | Aarhus University | Denmark |
| 101–125 | 98 | University of Adelaide | Australia |
| 101–125 | 126–150 | Arizona State University (Tempe) | United States |
| 101–125 | 151–175 | University of Basel | Switzerland |
| 101–125 | 101–125 | University of Bologna | Italy |
| 101–125 | 99 | University of Bonn | Germany |
| 101–125 | 101–125 | Boston University | United States |
| 101–125 | 151–175 | University of Bristol | United Kingdom |
| 101–125 | 126–150 | University of California, Davis | United States |
| 101–125 | 126–150 | University of Erlangen-Nuremberg | Germany |
| 101–125 | 126–150 | Graz University of Technology | Austria |
| 101–125 | 126–150 | King Abdulaziz University | Saudi Arabia |
| 101–125 | 95 | King's College London | United Kingdom |
| 101–125 | 101–125 | Korea University | South Korea |
| 101–125 | 101–125 | Lancaster University | United Kingdom |
| 101–125 | 151–175 | University of Leeds | United Kingdom |
| 101–125 | 126–150 | Lomonosov Moscow State University | Russian Federation |
| 101–125 | 101–125 | Macau University of Science and Technology | Macao |
| 101–125 | 201–250 | Newcastle University | United Kingdom |
| 101–125 | 126–150 | Northeastern University | United States |
| 101–125 | =84 | Pohang University of Science and Technology (POSTECH) | South Korea |
| 101–125 | 101–125 | Politecnico di Milano | Italy |
| 101–125 | 101–125 | Qatar University | Qatar |
| 101–125 | =100 | Sungkyunkwan University (SKKU) | South Korea |
| 101–125 | 101–125 | University of Surrey | United Kingdom |
| 101–125 | 101–125 | University of Tübingen | Germany |
| 126–150 | 501–600 | Asia University ,Taiwan | Taiwan |
| 126–150 | 126–150 | Central South University | China |
| 126–150 | NR | University of Copenhagen | Denmark |
| 126–150 | 78 | Eindhoven University of Technology | Netherlands |
| 126–150 | NR | Université Grenoble Alpes | France |
| 126–150 | 101–125 | Hong Kong Baptist University | Hong Kong |
| 126–150 | 151–175 | Huazhong University of Science and Technology | China |
| 126–150 | 101–125 | ITMO University | Russian Federation |
| 126–150 | 201–250 | University of Illinois at Chicago | United States |
| 126–150 | 126–150 | University of Malaya | Malaysia |
| 126–150 | 151–175 | National Tsing Hua University | Taiwan |
| 126–150 | 151–175 | Ohio State University (Main campus) | United States |
| 126–150 | 176–200 | University of Oulu | Finland |
| 126–150 | 126–150 | University of Rochester | United States |
| 126–150 | 101–125 | Rutgers, the State University of New Jersey | United States |
| 126–150 | 151–175 | Sejong University | South Korea |
| 126–150 | 151–175 | Simon Fraser University | Canada |
| 126–150 | 126–150 | Stony Brook University | United States |
| 126–150 | 126–150 | TU Dresden | Germany |
| 126–150 | 126–150 | Technical University of Denmark | Denmark |
| 126–150 | 126–150 | Tel Aviv University | Israel |
| 126–150 | 101–125 | University of Trento | Italy |
| 126–150 | 301–400 | University of Warsaw | Poland |
| 126–150 | 126–150 | University of Warwick | United Kingdom |
| 151–175 | 101–125 | University of Alberta | Canada |
| 151–175 | 126–150 | University of Colorado Boulder | United States |
| 151–175 | 126–150 | Dartmouth College | United States |
| 151–175 | 151–175 | École des Ponts ParisTech | France |
| 151–175 | 151–175 | Griffith University | Australia |
| 151–175 | 151–175 | University of Groningen | Netherlands |
| 151–175 | 126–150 | Harbin Institute of Technology | China |
| 151–175 | 151–175 | IMT Atlantique | France |
| 151–175 | 151–175 | Johannes Kepler University of Linz | Austria |
| 151–175 | 201–250 | Kyung Hee University | South Korea |
| 151–175 | 176–200 | Linköping University | Sweden |
| 151–175 | 176–200 | University of Macau | Macao |
| 151–175 | 176–200 | University of Oslo | Norway |
| 151–175 | 126–150 | Queen's University Belfast | United Kingdom |
| 151–175 | 126–150 | The University of Queensland | Australia |
| 151–175 | 101–125 | Queensland University of Technology | Australia |
| 151–175 | NR | Ruhr University Bochum | Germany |
| 151–175 | 126–150 | Sant'Anna School of Advanced Studies – Pisa | Italy |
| 151–175 | 151–175 | University of Stuttgart | Germany |
| 151–175 | 251–300 | Sun Yat-sen University | China |
| 151–175 | 126–150 | Università della Svizzera italiana | Switzerland |
| 151–175 | 176–200 | Tohoku University | Japan |
| 151–175 | 176–200 | University of Twente | Netherlands |
| 151–175 | 176–200 | Washington University in St Louis | United States |
| 151–175 | 151–175 | William & Mary | United States |
| 151–175 | NR | York University | Canada |
| 176–200 | 151–175 | Aalborg University | Denmark |
| 176–200 | 176–200 | University of California, Riverside | United States |
| 176–200 | 101–125 | Chalmers University of Technology | Sweden |
| 176–200 | 176–200 | École Normale Supérieure de Lyon | France |
| 176–200 | 251–300 | University of Exeter | United Kingdom |
| 176–200 | 126–150 | University of Helsinki | Finland |
| 176–200 | 176–200 | King Saud University | Saudi Arabia |
| 176–200 | 176–200 | Lehigh University | United States |
| 176–200 | 176–200 | University of Leicester | United Kingdom |
| 176–200 | 251–300 | University of Liège | Belgium |
| 176–200 | 151–175 | University of Mannheim | Germany |
| 176–200 | 126–150 | University of Minnesota | United States |
| 176–200 | 176–200 | University of Notre Dame | United States |
| 176–200 | 151–175 | University of Passau | Germany |
| 176–200 | 151–175 | Peter the Great St Petersburg Polytechnic University | Russian Federation |
| 176–200 | 176–200 | Radboud University Nijmegen | Netherlands |
| 176–200 | 176–200 | Sapienza University of Rome | Italy |
| 176–200 | 126–150 | University of South Australia | Australia |
| 176–200 | 251–300 | University of Southern Denmark | Denmark |
| 176–200 | 251–300 | Southern University of Science and Technology (SUSTech) | China |
| 176–200 | 201–250 | Stevens Institute of Technology | United States |
| 176–200 | 201–250 | Ulsan National Institute of Science and Technology (UNIST) | South Korea |
| 176–200 | 176–200 | Uppsala University | Sweden |
| 176–200 | 251–300 | Yonsei University (Seoul campus) | South Korea |
Featured image
Image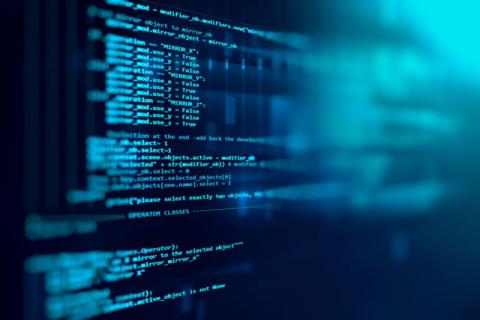 Standfirst
Find the best universities for computer science using Times Higher Education's World University Rankings 2022 data