For many students, sticking to a strict monthly budget may have fallen by the wayside after the holiday season. To help get back on track, we have some tips to save some money and get better control of your finances come January. 
Review your budget 
You may have spent the final months of last year buying gifts or attending events so it's worth taking some time to re-evaluate your budget for the new year. This will help you assess your outgoings, prepare for upcoming bills and avoid overspending.
While studying abroad, you will have certain fixed expenses, such as your visa or your rent. However, there may be other expenses you can change. You might consider checking if you are getting the best deal on your energy, internet, mobile phone etc. January is a good time to see if there are new deals out there that could save you a little each month and reduce your spending. Our easy budgeting tips for university will be helpful here. 
Reduce your bills 
 Here are a few ways you can reduce the bills at university. 
Turn it off – if you're not using an electrical appliance, turn it off, don't just leave it on standby. 
Batch cooking – it takes a lot of energy to heat up the oven, so batch cooking is a good way to limit your oven usage. You could even cook with your friends or housemates to share the cost of groceries and energy bills.
Save on heating – lowering your heating by one degree or covering up gaps in doors and windows are some easy ways to save money on your heating bills.
Time your water – set a timer for your hot water so that it is warmest for when you need it most. 
Assess appliances – if you run the dishwasher or washing machine when they are full, you can go a few days without needing to use them, especially if it's just you in the house.
University support 
Many universities know that students will be trying to save money in the new year and they may have ways to help you out. There should be a student support office you can contact for financial help and advice.  
Additionally, universities will organise free or cheap events for students. Universities often also signpost student discounts and deals with local businesses as well as larger retailers and restaurants. Campus stores also offer back-to-term deals on groceries, equipment and university merchandise so you can top up and save at the same time. 
Finally, you may find that campus gyms, sports clubs and societies offer new year deals. It might be a free month of gym use or reduced price for classes, so it's always worth checking for new deals in January. 
---
Top phone apps for managing student finance 
How to budget as an international student 
Student finance and budgeting 
---
Save space and make money 
January is the perfect time to look at all the things you have and decide what you may not need anymore. As you start taking down the decorations, you can use it as an excuse to go through everything you own and decide what you might want to give away or sell. 
There are lots of ways that you can sell second-hand items online (Facebook market, vinted, Ebay) to make a little money on the side. Your university might even host a clothing swap or if not, why not suggest one to friends or your student union to help others save too. 
Cut your spending 
Of all the months in the year, January is a brilliant time to try a savings challenge. We have a few different options and hacks for university students but the main aim is to set aside a little more money than you usually would by limiting spending elsewhere. 
There are several ways you could cut your spending during January, including: 
Walk more instead of paying for transport or fuel 
Car share 
Buy unbranded items at the supermarket 
Schedule some "no pay" days where you don't spend any money 
Work with a daily/weekly budget rather than a monthly one 
Try not to eat out for a month 
Use coupons and vouchers where possible 
Bring lunch/water/coffee etc from home 
Buy in bulk – it may sound counterintuitive but things like pasta, rice, toilet paper and cleaning supplies are all cheaper when bought in bulk and could last you several months 
Review your subscriptions and cancel anything you don't use regularly 
Plan fun free things to do – your university might also host low-cost events knowing that students are on a tight budget 
Featured image
Image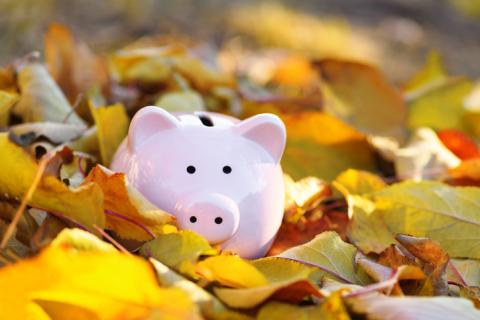 Standfirst
January can be a stressful month when it comes to money, so here are some top tips to save your cash this new year