For international students, completing your UK university application online using the centralised system, Ucas, is usually the easiest part of the process.
However, the problems tend to arise as students embark on the visa process and look at how much their degree at a British university is going to cost them. So how can you be sure that you're meeting all the requirements set by your chosen institutions, and be certain that you are able to cover all the necessary expenses?
Unless you are a European Economic Area (EEA) or Swiss national, you'll need a Tier 4 student visa to study for a degree in the UK. You may apply for this up to three months before the start date of your course, but many students do not realise how long this process can take, so it's a good idea to leave plenty of time to do your research and plan ahead. It normally takes up to three weeks to receive a decision on your visa, although you can get a more accurate time frame from the UK Visas and Immigration processing times guide. Before you send off your application, there are several things you need to do.
---
Choosing a UK university
Best universities in the UK
The 10 most beautiful universities in the UK
Graduate employability: top universities in the UK ranked by employers
Apply to UK universities through Ucas as an international student
The cost of studying at a university in the UK
---
Starting off
The first step is to log in to your Ucas application and add your passport number to the appropriate section on the form. You'll then have to provide proof of your English language skills. Each university you are applying to will tell you if you need to take a UKVI approved English language test, an alternative test or participate in a Skype interview.
If the visa you are applying for asks you to prove your English language ability, your secure English language test (SELT) must be sat in one of the UK Home Office's approved SELT centres. This is a new condition set in April 2015, so check your visa application carefully in case this is a requirement.
Having successfully sat the test and secured the certificate, you can now accept any offer that you have for a course, so that your university can give you a Confirmation of Acceptance for Studies (CAS) if it holds a Tier 4 sponsor licence.
---
Student experience in the UK
What life is like at the University of Cambridge
10 things every foreign student in London should know
Top 10 university hacks from some of the UK's most successful students and graduates
A day in the life of a university student in the UK
---
More financial advice for students
Once you have completed these tasks, you can begin your student visa application. The current cost for this is £348. It's important to take your time and make sure that you provide all the information required, including your CAS and your English language test certificate. If you don't, this could delay your application and you might not receive your visa in time.
The UK government also wants to see evidence that you can afford to live and study here. Undergraduate tuition fees for international students in the UK start at about £9,000, and can go over £30,000 a year for medical courses at the most prestigious universities. The average tuition fee is about £12,000.
As well as the costs of tuition fees, you will also be expected to cover living expenses (accommodation, food, gas or electricity for heating and light, clothes and so on), books and equipment for your course, and travel to and from your home country. International students have also been given an NHS health surcharge of £150 a year (payable at the same time you submit your online visa application), so this should also be taken into account.
You must include everything when you work out how much your study will cost. Your universities should be the first port of call for precise information on course fees and any financial help available to you. They should also provide a figure for the cost of living in the area for an academic year – cities such as London, Oxford, Manchester, Bath and Birmingham will be more expensive than out-of-town locations.
UNIAID has a useful finance calculator for international students, which can help you estimate your budget and manage your money while studying in the UK.
Figures show that the average cost of studying in the UK for an international student is about £24,000 a year. While this includes both tuition fees and living expenses, it still seems a hefty price tag. If you're unsure that you can cover all the costs once you have completed your budget calculations, contact your universities, UKCISA and the British Council for information on funding opportunities.
More detailed information on meeting financial requirements can be found in the Tier 4 student visa eligibility guidelines and in the money section of the policy guidance.
The UK is the world's second most popular destination for international students, and many applicants seek a degree from a British university because of the competitive edge that it will give them over those who study for a degree in their home country, as well as a higher salary once they graduate. So despite an involved application process and the overall cost, these are usually outweighed by the future returns, and should not put you off from applying for a higher education course in the UK.
Read more: From India to the UK: a checklist for international students
Featured image
Image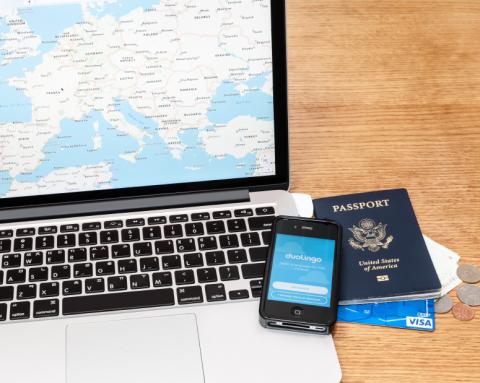 Standfirst
A step-by-step guide to managing the visa process and your funding to study at a UK university.