How much does it cost to study in France? If you are interested in studying in France, one of the most important things to consider is how much everything is going to cost. This essential guide breaks down the cost of every aspect of university life to ensure that you have everything covered.  
Note that prices and exchange rates are correct at the time of publication and may vary from those shown here. 
Tuition fees
Tuition fees in France are relatively low compared with the rest of Europe. Most higher education institutions in France are funded by the state, therefore there is usually a nominal fee depending on the level of study.
The average public university in France charges €170 per year for a bachelor's degree, €243 for a master's degree, €380 for a PhD and €601 to attend an engineering school.
For international undergraduate students the fees would be €2,770 Euros per year, €3,770 for postgraduate study and €380 Euros per year for a PhD. Non-EU PhD candidates are not subject to new differentiated tuition fees. 
Universities in France are known to levy administration charges, which causes some elevation in the price – however, the figure is far lower than in other countries such as the UK.
To study at one of France's highly selective private grandes écoles or grands établissments, you could pay between €500-€600 per year, however some charge up to €10,000 (£8,864) per year. Some only offer postgraduate degrees, such as Ecole Normal Supérieure in Paris, which expects students to attend two years of preparatory school or to transfer across after two or more years of undergraduate study. It costs €750 (£665) per year and charges international students the same as domestic students. 
A private institution that teaches engineering, management or business can cost up to €30,000 (£26,592) per year. 
---
Best universities in France
International perspective: a Vietnamese student in Paris
International perspective: from Delhi to Toulouse
A day in the life of a student in France
---
Accommodation costs 
Accommodation in France is cheaper than in other European countries, but this will depend on which city you end up living in.  Students have several options when it comes to living: student halls of residence, a shared apartment or a homestay. 
The average rental price of a studio apartment (for one or two people) is €575 per month and €660 for a one-bedroom apartment. 
A homestay is €200-€800 depending on the location – which includes at least one meal a day.  
French universities offer accommodation called cités-U cheaply (some as little as €120 per month outside of Paris) and they are managed by CROUS, the regional branch of CNOUS the national student service agency. The demand is very high and is given out based on social criteria or for students on an exchange or with a scholarship. There are also several other private organisations that offer good value student residences, such as Résidences Estudines, CLEF and ADELE. 
Students can apply for a grant from the local Caisse d'Allocation Familiale (CAF) to receive a student rebate for part of their rent. You may not always be eligible for it but it costs nothing to apply and students can receive up to 35 per cent of their rent back monthly. 
Other essential student costs 
The average monthly electricity, gas and internet budget is €60 and an average internet connection costs €25 per month, split between tenants. Books and other study materials could be €50-€100 a month. Paying into a health insurance mutual fund is highly recommended and costs €20-€50 per month, depending on the cover. Students from European Economic Area countries are advised to apply for a European health insurance card (EHIC).
Monthly phone bills are an average of €25 however, some online deals are as little as €10 per month. 
A litre of petrol is €1.65 and a monthly travel card or transport pass is about €70 although for single forms of transport, they range from €17-€33.
Single-journey bike rental is popular in many French cities. Students can rent bikes through the Vélib system. The average cost of a return journey on the TGV to another city is €25, when booked in advance. There is a youth discount railcard that costs €50 and can be worth it if regular cross-country travel is likely.
It is always worth researching student travelcard options, as for example in Paris, an unlimited Carte Imagine R is €38 per month, compared with a typical €70 per month for non-students.    
---
Studying in France
Europe's best universities
Graduate employability: top universities in France ranked by employers
Applying to university overseas: what to consider
---
Lifestyle 
The average cost of a weekly shop is €60 or €250  per month. A meal out in France is on average €12 and a cinema ticket is typically €9 although there is always a cheaper student ticket price, averaging at €6. A Big Mac is €8 with a pint of beer at €5 and a glass of wine at €4. The average monthly gym membership costs €37 and a gig ticket or club entry is an average €15.
Most students should budget €600-€800 per month to cover the cost of food, transportation and housing, although this will probably be slightly higher in a larger city such as Paris.
In accordance with French law, any foreign student who wishes to study in France must be able to prove that they have sufficient resources: €615 per month or €7,318 per year, to support themselves without working. This is more of an estimation, as outside of Paris, €700-€850 is recommended and it is closer to €1,100 a month in Paris.
But with careful budgeting a student could live on €600 a month. An excellent provision for students is the CROUS system – student university cafeterias serve three course menus for as little as €3. 
What financial support is available?
The low cost of education in France means that non-Europeans from countries such as Canada, the US and Australia don't always need help to pay for tuition.
Scholarships that include a stipend for living expenses are usually reserved for students participating in Erasmus exchanges and a select few engineering, business and medical students from former French-speaking colonies.
There are few scholarships available for international students with the help of the French Ministry for Foreign Affairs or your country's French Embassy. Here is a list of scholarships available to international students looking to study in France.
France is one of the best countries for student discounts and it is always worth asking if there is a price reduction, whether you are in a restaurant, clothes shops, gallery or museum.
Many galleries and museums are completely free to under-26s. SNCF also offer a Carte Jeune for discounts on train travel and car-sharing websites such as blablacar.fr are great value and very popular.
Featured image
Image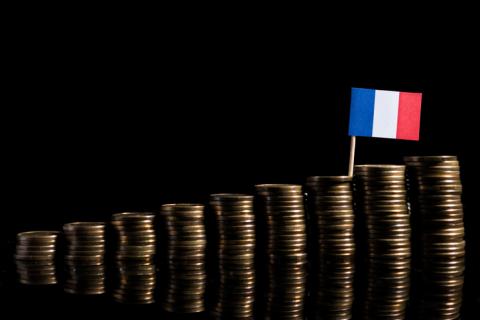 Standfirst
This guide outlines the cost of fees, accommodation, lifestyle and financial assistance options if you are planning to study in France