"Volunteering at university has improved my well-being a lot and gives me a regular routine beyond studying and time to socialise with people I might not have met otherwise," Kelly Wing, a linguistics student at the University of Cambridge, says about the benefits she gets from volunteering.
Student Volunteering Week runs from 19 to 25 February with the aim of encouraging more students to take up volunteering opportunities in the local community. The week, which is delivered through a partnership between Student Volunteering Network, Student Hubs and the National Union of Students, is now in its 18th year.
Many universities are holding events throughout the week: examples include a pizza-eating competition at the University of Plymouth, a food bank collection at Bath Spa University, and working with disabled children at Loughborough University. You can find more information on events around the country here.

Students who volunteer report that they gain a lot of benefits from it, including better time management, opportunities to meet new people, satisfaction from having helped others and improved mental well-being. Xheni Brahaxhija, an accounting and finance student at Kingston University, says that volunteering has sparked new interests that are helping her to "figure out what I want to do, now and in the future".
Watch the video below to discover some of the benefits of volunteering for students. 
Read more: Why student volunteering matters 
Featured image
Image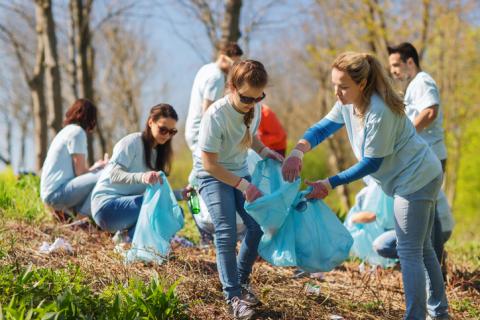 Standfirst
To mark Student Volunteering Week 2018, a number of students from around the country explore the benefits of volunteering while at university