The IELTs Prize is an annual prize that supports IELTs test-takers with £3,000 towards their university tuition fees. Applications are now open for students who will be starting an undergraduate or a postgraduate course by September 2022.
The prize is eligible for students who are applying to institutions where the IELTS is an admissions requirement.
This year's competition is open to applicants living in Bangladesh, Nigeria, Kenya, Uzbekistan, Italy, Colombia, Canada, Egypt, Lebanon and the UK, and seven winners will be selected to receive a prize of £3,000 each.
To apply for the IELTs prize, students must register to take an IELTS test with the British Council between 1 May 2020 and 15 September 2021. Applicants must then share their IELTS score on the application form for the prize.
You will also need to write a personal statement to accompany you application detailing why you have chosen your course and how you expect your study experience to make a difference to your life and those around you. 
The deadline for applications is 30 September 2021 at 12 am UK time. More information on the prize and the requirements for the application form can be found here.
Featured image
Image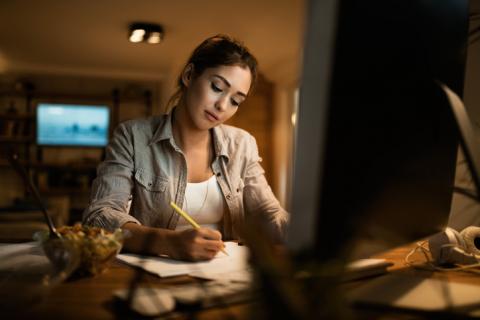 Standfirst
The IELTS Prize is now open for applications from undergraduate and postgraduate students who will be starting their course by September 2022