Towering mountains, fresh air, azure lakes, abundant wildlife, great universities...Canada attracts thousands of international students every year and for good reason. 
However, what isn't so great is the amount that it costs to study there. Tuition fees are fairly high and in some big cities the cost of living can be quite pricey too. High costs of living can often put international students off studying abroad. 
That's where this guide to scholarships in Canada for international students comes in. There are plenty of government-funded opportunities that students can apply for as well as scholarship funds from universities. 
Sometimes universities will also set up scholarships for subjects that are in high demand such as nursing or healthcare. So if you are a bit unsure about what to study, it might be worth checking out which subjects there are scholarships for and choosing that way. 
Here's a broad selection of scholarships that are available to international students looking to study in Canada.
Types of scholarships
University scholarships - Most universities will offer some kind of financial aid for international students, so your institution of choice should be your first port of call when considering funding. 
Financial scholarships - These scholarships are based on the financial need of the students. The majority of these are only available for US residents but some universities will give out needs-based scholarships to international students.
Merit scholarships - For students who are either academically gifted, were top sports players in high school or excelled in community or entrepreneurial work.
Country-based scholarships - These scholarships are targeted at students from developing countries in particular.
Government-funded scholarships - The Canadian government offers many scholarship programmes for international students, some of which are listed below.
Privately funded scholarships - Sometimes private businesses or donors will fund scholarships for international students. These are also more likely to be targeted at developing countries and minority groups, or in specific areas of study.
Part scholarships -These can range from a small one-off payment students can use towards their fees or a larger payment that is staggered to cover certain costs of going to university. 
Government and private scholarships
Vanier Canada Graduate Scholarships - These were created to attract and retain world-class doctoral students. The scholarship is worth CAD$50,000 (£31,000) per year for three years and can be used towards a doctoral degree or combined master's and PhD. 
Banting Postdoctoral Fellowships - These are offered to international students doing postgraduate study in natural and social sciences or health sciences. 
IDRC Doctoral Research Awards - These are for students from developing countries that are already studying at a university in Canada. 
NSERC Postgraduate Scholarships -There are a number of Canadian government scholarships for students choosing to study in natural sciences or engineering.
Pierre Elliott Trudeau Foundation Doctoral Scholarships 
These are open to foreign students applying to a doctoral programme in the social sciences and humanities. The annual value is up to $60,000 per scholar for a maximum of three years. 
---
Best universities in Canada 
Everything you need to know about studying in Canada
The cost of studying at a university in Canada
---
University scholarships 
 - These scholarships at the University of Toronto aim to recognise international students who demonstrate exceptional academic achievement. The scholarship will cover tuition, books, incidental fees and full residence support for four years.
 — For graduate certificate, diploma and advanced diploma students joining Humber in May, September and January. The funding equates to CAD$2,000 off student's tuition fees over the course of their first year of studies.
 -These scholarships are worth CAD$60,000-$100,000 for a four-year degree programme for international students who have displayed academic excellence. The university is also offering bursaries for international student who have faced unforeseen costs due to Covid-19. 
 - The university dedicates more than $10 million annually towards awards, scholarships and other forms of financial assistance for international undergraduate students. 
Carleton University offers partial scholarships worth $4,000 - $16,000 to students who meet the admission average criteria of 80 per cent and above. 
 - These awards are open to students of any nationality who have applied to be full-time graduate students at the University of Manitoba. They are valued at $18,000  a year for PhD students or $14,000 a year for master's students. 
 - The master's of excellence awards are open to international master's students starting a research based graduate programme. Students will receive $2,500 per term for a maximum of five months. 
 -There are a number funding opportunities for international students of up to $40,000. 
 -Scholarships are given to international students from undergraduate level up to PhD. The award is a partial tuition fee waiver of $3,500. 
Please note all costs and conversion rates were correct at the time of publication. These may vary over time.
Featured image
Image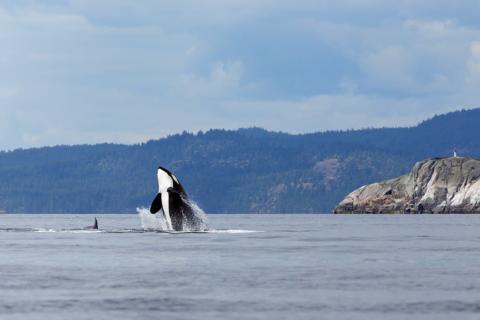 Standfirst
If you are an international student looking to study in Canada, make sure you check out which scholarships are available to you from organisations and universities