Some people say the hardest part of being an international student in Canada is learning the language, some say it's getting used to the winter, but I think it's being able to fit into the culture and adapt to the changes.
When I first came to Canada to attend secondary school, because I passed the English as an Additional Language test, I was put into regular classes with domestic students. I was used to talking to my friends and making new friends in between classes, at lunch or in my dorm when I was in China, but during my first few weeks in Canada I didn't know when to talk to people or how to make friends.
I had 80 minutes in each class when I was busy taking notes, then I had five minutes to rush from one class to another, then another class. During lunchtime, I would sit on the floor next to my locker and eat alone, then go to the library to do my homework. A couple of weeks later, I started talking to my classmates asking them if I could join them for lunch. Just like that, I made friends.
When I moved from Winnipeg to Vancouver for Grade 11, I was determined to join clubs and volunteer to improve my skills. During my first club meeting, I wanted to be the sponsorship committee head of an event. When the club leader asked who wanted to be the committee head, I had to pinch myself to make me put up my shaking hand. Just like that, I joined extracurricular activities and absolutely loved it.
---
10 things every international student in Canada should know
International perspective: Indian students studying in Canada
How to apply to university in Canada
Scholarships in Canada for international students
---
When I started at the University of Waterloo, I made friends and I joined extracurricular activities, but I had to learn how to live alone. During the first few weeks, I missed my parents so much that I was scared to be alone for even one second. I would stay at the library until 11pm, take the last bus home, sleep, and then wake up at 7.30am the next day for my 8.30 lectures.
Slowly, I learned how to deal with the loneliness. I would hang out with friends during the weekend, watch Netflix when I ate dinner alone, go to the public library every once in a while to borrow a book or two and read them on one of the window couches inside. Just like that, I learned how to live alone and take care of myself.
Right now, with Covid-19, it's especially hard to be an international student in Canada. We had to choose between going home and being with family during this difficult time, or staying in Canada to avoid being denied re-entry.
I was hoping to go back home when classes were moved online, but after hearing Canada's border closure announcement I had to change my plans and stay in Waterloo alone since most of my friends are from Ontario and they went back home as soon as in-person classes and exams were cancelled.
With that being said, I am very thankful that the University of Waterloo is letting us take classes and write exams online since some of my friends who are studying in Australia said that they still had to go to school during this stressful time.
Looking back at my journey as an international student in Canada, I am surprised at how much I have grown – from a kid who was too timid to talk to anyone to an adult who is bravely and diligently pursuing her dreams.
I am thankful for all the opportunities that I have been provided as an international student, from the rigorous academic environment to the extracurricular activities and volunteer work that I was encouraged to participate in, and Waterloo's co-op program. I wish I could go back in time and tell myself that no matter how difficult it is to adapt to a new culture and to fit in, the more effort you put in, the more rewarding the experience becomes.
Read more: Best universities in Canada
Featured image
Image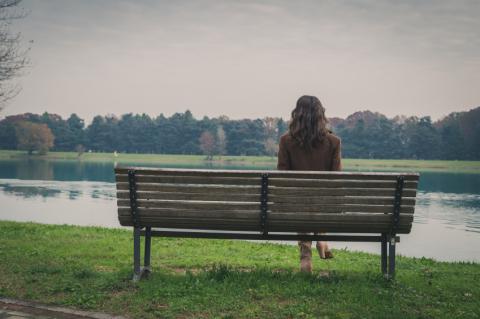 Standfirst
Chinese student Tiana Zhao has been studying in Canada for a few years. It is hard to be away from family during this time but she's thankful to be able to stay at her university