As we move tentatively into a post-pandemic world, some institutions might be expecting that the days of communicating via Zoom and other similar digital tools will soon be behind them. They are likely to be disappointed.
Universities in particular, many of which have relied on videoconferencing tools to engage with prospective and current students throughout the Covid-19 pandemic, are likely to continue with online interactions in some form. With sustainability a key factor for students when choosing an institution, moving to a hybrid model offers a number of benefits compared with traditional face-to-face meetings.
Being a sustainable citizen
Virtual student fairs and other online events can reduce a university's carbon footprint by eliminating travel and other non-carbon-neutral operations. A typical student fair will attract thousands of attendees from around the world. Heating, lighting and other resource-intensive activities all add up to an experience that is far from green.
A recent THE Student Pulse survey found that 80 per cent of students believe it is important to live their lives in a way that is consistent with being a sustainable citizen. Similarly, 79 per cent of students think universities have an important role to play in achieving the United Nations' Sustainable Development Goals. Given these statistics, many students may decide that attending a virtual student fair is more in keeping with their values than an in-person event.
Widening the net
Of course, there are benefits to hosting a virtual student fair beyond environmental impact. A virtual student fair can attract many more participants than an in-person event, where geographic and financial barriers might prevent some prospective students from attending.
With a virtual student fair, students from across the globe can engage with their peers and university staff to gather all the information they need to inform their study decisions. Students are able to engage with speakers one-to-one and access all the available supplementary material, while institutions can use data analytics to see what aspects of the event produced the highest levels of engagement.
Promoting lifelong learning
One of the core functions of universities is to promote lifelong learning; student fairs provide an early opportunity to engage with this fundamental purpose. As the world rapidly adopts new digital tools – making some jobs redundant and creating many new ones – a commitment to lifelong learning has never been more important.
Student fairs allow individuals to engage with academic and business leaders who are committed to the belief that education should not stop after graduation. With institutions increasingly focusing on skills development, attendees to student fairs are likely to see upskilling and reskilling feature prominently. 
THE Student Festivals
THE's Student Festivals programme is a new event series aimed at revolutionising international student recruitment. Paul Howarth, CEO of Times Higher Education, explains: "International student recruitment is changing, and we at THE are at the forefront of pioneering that change. We are continually looking for ways to improve the student experience for those around the globe, which is why we are so proud to announce the launch of THE Student Festivals.
"With the events of the past year hindering the opportunities of many students due to travel restrictions, THE Student Festivals offer an alternative that is easily accessible, cost-effective and environmentally friendly. We are excited to further assist prospective students around the world in their next steps to becoming our future leaders."
Taking the form of an online student fair unlike any other, THE Student Festivals give universities the opportunity to show students what they have to offer, from immersive virtual reality campus tours to science experiments and e-sport tournaments.
As with other online student fairs, THE Student Festivals offer a virtual experience that meets students' sustainability, educational and career needs. Unlike other student fairs, it will provide institutions with a unique platform to engage with 15,000 students from more than 100 countries, leveraging the resources and reach of THE. Student recruitment has been reshaped forever as a result of the pandemic – it's time student fairs were too.
Find out more about THE Student Festivals.
Featured image
Image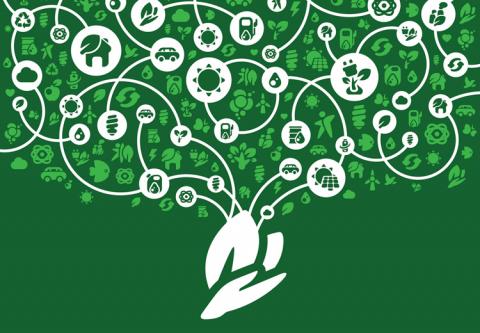 Standfirst
Virtual student fairs are likely to become a permanent feature of the post-pandemic university experience, not least because of their sustainability benefits