I chose to study in the UK as an international student because of the global reputation of its universities, the prospect of an excellent education and the chance to widen my experiences and meet people from all over the world.
More precisely, I chose the University of Liverpool for my undergraduate degree because of its research excellence and ranking, availability of international tuition fee scholarships and its location in a cost-effective city.
I then picked Lancaster University for my doctorate, and both universities provided unique and diverse learning environments.
There were many challenges associated with moving to a new country, thousands of kilometres away from my family, and adapting to many new things such as the weather, food options, lifestyle and culture, and making new friends.
Attempting to socialise was awkward initially. It became easier when I got involved in different societies and clubs, spoke to people in my student accommodation and took part in sporting activities such as football and social events.
Student societies with several members from my home country, such as the Afro-Caribbean society, were beneficial for connecting with people from a similar background. Additionally, there were course-specific societies (such as the Liverpool engineering students' society) that facilitated networking with people in my course.
Joining these societies and clubs during freshers' week were significant steps toward making new friends and learning more about my new environment. They provided me with information such as where to get groceries from my home country, and social events. As such, it's important to be open-minded and adaptable to make the most of the international experience.
Based on my interests, I joined the running, athletics and football clubs, which I enjoyed and formed a major part of my social life.
Both universities had a strong focus on active learning, which involved taking part in individual and group projects, and worked with other students, researchers, academic staff, technicians and industry experts. This approach contributed to effective engagement with engineering concepts – a key attribute for a professional engineer.
My universities also had a student ambassador system, with the chance to represent the university at events and open days (and get paid for it too!) and develop a host of essential transferrable skills.
---
How to choose a UK university
A guide to UK tuition fees and student visas: Preparing for university as an international student
Scholarships available in the UK for international students
A day in the life of a university student in the UK
---
I was a member of the Officer Training Corps, which featured bi-weekly military training and developed leadership and problem-solving techniques. This helped my confidence and equipped me with invaluable skills such as communication, teamwork and organisation, which are real gains in terms of employability and personal development. It goes without saying that personal development is a major hallmark of an international education.
Furthermore, UK universities usually provide free careers services. These included access to platforms for employment and internship opportunities and useful feedback on my CV, cover letter and application forms. It's always a good idea to take these opportunities for self-development.
With determination and hard work, I graduated top of my class with a first-class honours degree and completed my PhD (exempted from a master's degree).
My PhD research was part of a £9.8 million Centre for Global Eco-innovation programme and focussed on the manufacturing and testing innovative materials developed from recycled waste. This demonstrated a sustainable approach to recycling waste, alongside economic and environmental benefits; as a result, I got an Honourable Mention in Engineering from the Association of British Turkish Academics.
After I graduated, I was involved in a £4.3 million European Research Project, where I designed, manufactured and tested innovative structural elements of a building to showcase low-carbon technology in Liverpool. I am now part of a £3.6 million European Commission-funded project working to educate, prepare and upskill the workforce for the additive manufacturing (3D printing) sector.
I have also authored more than 20 technical articles in international peer-reviewed journals and conference proceedings in engineering, and spoken at international conferences in Sweden, South Korea, Italy, Belgium, France, Germany, Ireland and Portugal, among others.
In summary, there are many opportunities associated with studying internationally, which range from personal development, the ability to broaden your experience and exposure to new cultures, to learning from high-quality educators and getting a well-rounded education. Make sure you take them!
Read more: Best universities in the UK
Featured image
Image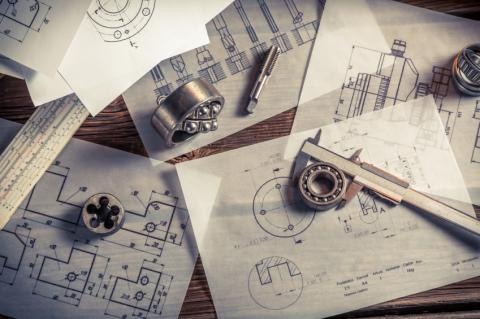 Standfirst
Adeayo Sotayo chose to study in the UK due to its reputation as a country for high-quality education. Since graduating he has gone on to a successful engineering career